Not even two weeks ago things in the hand held gimbal market became even more interesting with the latest announcement from DJI – the Osmo – a full fledged single hand 3-axis stabiliser with an integrated 4K camera for less than $700! As crazy as it sounds, things got even more interesting just a few hours ago today when Filmpower, makers of the popular Nebula 4000 pistol grip gimbal, that spawned a litany of similarly designed competing gimbals such as the Pilotfly H1+, CAME Single and Beholder MS1, announced their DJI OSMO competitor gimbal camera called ROXOR.
Not many details are known at this point, other than a 3D rendering of what the unit will hopefully look like in 4-5 weeks time when it will start to ship, but if you thought that the DJI OSMO is expensive, you can get the Filmpower Roxor at the insanely low pre-order price of just $199!
The ROXOR features a 4K camera with an integrated 3-axis single hand gimbal and an LCD Screen (something the OSMO does not have, with it you have to use your smart phone to monitor) and is expected to sell upon release for $399, which is still almost half what the low priced OSMO costs, and for those who pre-order now Filmpower will knock-off 50% – thus giving you a chance go own a tiny stabiliser for just $200.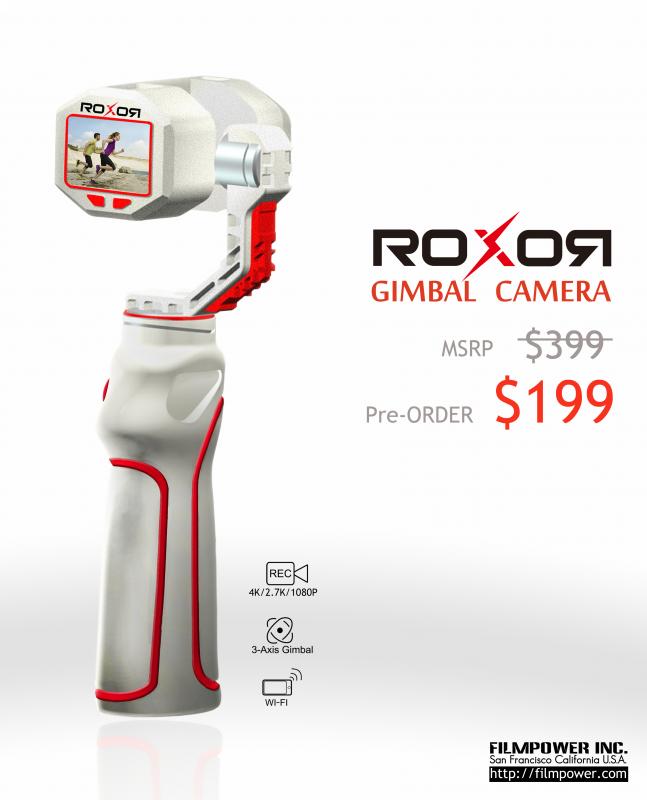 Filmpower ROXOR Features
Integrated 3-axis Stabilized 4K Camera System
Built-in LCD screen
Smart Gimbal Fully Stabilized 4K video
4K/2.7K and 1080p Resolutions
12MP Photo,Time-Lapse photography
Slow motion 1080/60p  and 720/120fps
Wi-Fi monitor and remote control with smartphone
Smart battery can be replaced  2 hour of video & photo
1/4 Screw Suite of accessories coming soon……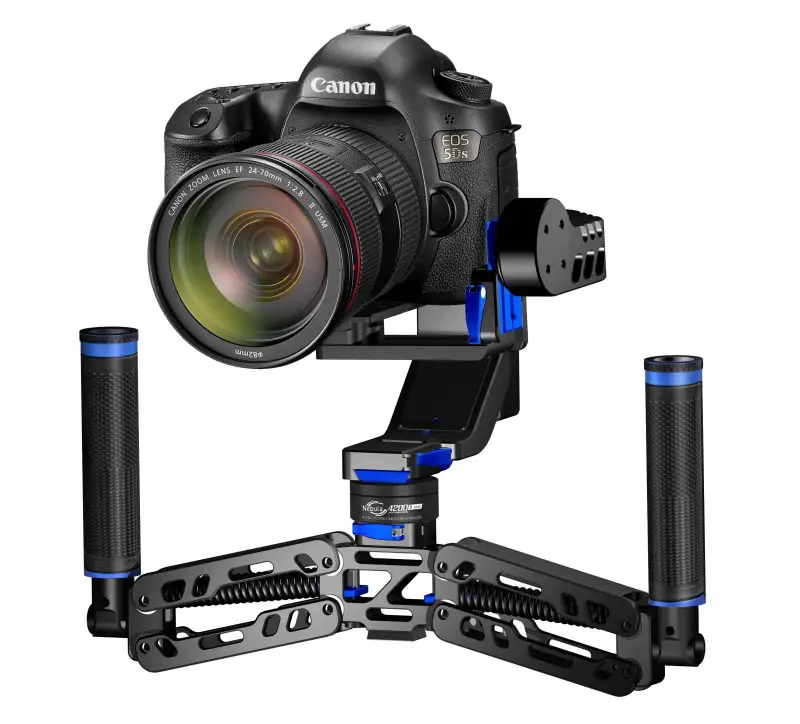 As a reminder, Filmpower also recently announced their new line of pistol grip gimbals – mainly the 5-axis Nebula 4200, which features an improved spring based 2 hand design to deal with unwanted vertical movement from walking or running. For those who'd rather stick around with the older and now classic Nebula 4000, you can pick one up at a discounted price of $600 from B&H here.
The Filmpower Roxor can be pre-ordered for $199 directly from Filmpower starting October 18th and first units are expected to ship in 4-5 weeks.
Claim your copy of DAVINCI RESOLVE 16 - SIMPLIFIED COURSE with 50% off! Get Instant Access!