Earlier this month DJI announced their next foray into the world of eradicating shake and unwanted movement from videos with their integrated 4K camera and single hand gimbal called the OSMO. For those that have been living under a rock for the past few weeks and have not year heard of the awesomeness that the DJI Osmo is – let me pain a picture for you. It is a simple as it gets – it's a gimbal and a camera into one, you press a button and you are good to go. No fiddling or balancing (your camera weight and distribution stays always the same, as it is an integrated ping-pong shaped camera head) is required; it's a grab and go solution, and all you need to make it run is attach your smartphone for monitoring and you're off. It didn't take a long time for the competition to also jump on board with a more budget-friendly version of their own – called the ROXOR for just $199 from Filmpower, the makers of the popular Nebula 4000 pistol grip gimbal.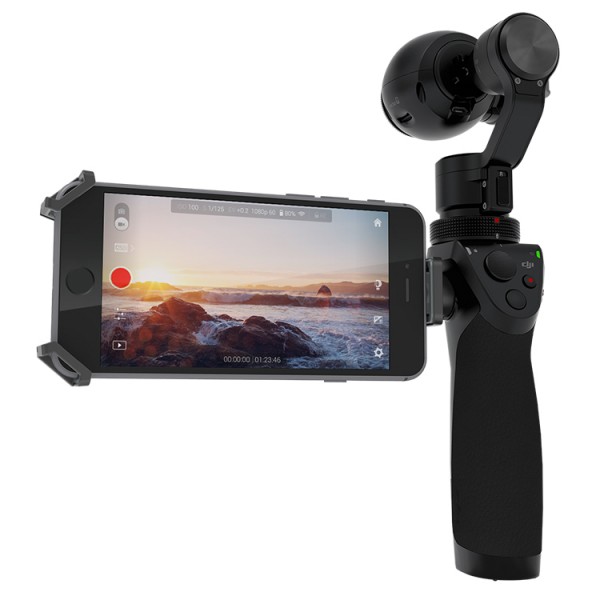 The DJI Osmo ($649 at B&H), which is due to start shipping later this week is a complete hand-held gimbal solution that boasts a sleek and innovative design and comes with integrated spherical camera on top providing 4K recording along with the ability to capture some really cool slow motion videos up to 120fps.
The DJI Osmo system combines the Zenmuse X3 camera/gimbal (found on the Inspire 1 also) with a detachable handle, bringing the benefits of stabilised 4K shooting to a handheld form factor thus making shaky videos a thing of the past. The OSMO handle is also compatible with the upcoming Micro Four Thirds 4K Xenmuse X5 Pro camera. You can also buy just the OSMO handle by itself for $269, if you already own an Inspire 1, and want to use the Xenmuse X3 camera with the OSMO.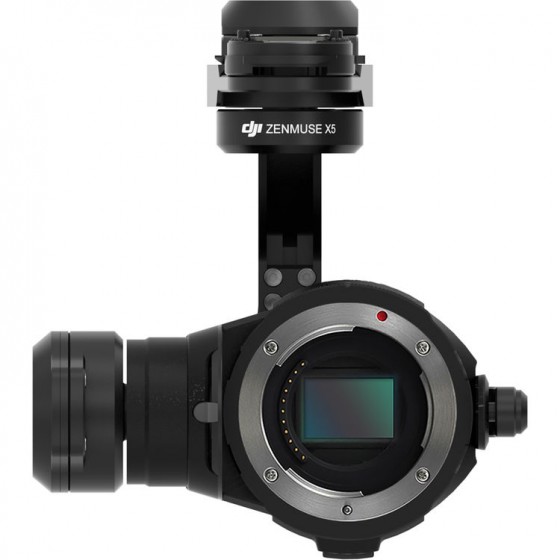 DJI OSMO 4K Camera and 3-axis Stabiliser Features
1/2.3″ CMOS Sensor
4K (4096 x 2160) Video at 24 or 25p
120 fps Full HD Video for Slow-Motion
12MP JPEG or DNG RAW Sill Photos
Handle with Camera and Gimbal Controls
Wi-Fi For Monitoring / Remote Operation
Detachable Smartphone Holder
Photos Bursts at up to 7 Shots
Regular and Moving Time-Lapse Modes
Auto and Selfie Panorama Modes
DJI have just released a dozen helpful videos go help you get up to speed and start using your DJI Osmo right away. See them below.
Check out the following Unboxing with Ty from DJI:

DJI Osmo unboxing Part 2 (Included Accessories and Documentation):

A Closer Look Part 1 Goes over the Basics of the Unit:

A Closer Look Part 2:

Setting up the DJI OSMO:

Using the DJI OSMO Part 1 – DJI GO App and gimbal controls:

Using the DJI OSMO Part 2:

Using the DJI OSMO Part 3:

Using the DJI OSMO Part 4:

DJI OSMO Accessories Part 1:

DJI OSMO Accessories Part 2:

DJI OSMO – Updating the firmware:

Pre-order your DJI OSMO from B&H here.
[via Cinescopophilia]
Disclaimer: As an Amazon Associate partner and participant in B&H and Adorama Affiliate programmes, we earn a small comission from each purchase made through the affiliate links listed above at no additional cost to you.
Claim your copy of DAVINCI RESOLVE - SIMPLIFIED COURSE with 50% off! Get Instant Access!