A new and exciting music licensing platform for filmmakers is about to launch later this month called Art-list.io with a daring and simple concept – one simple and affordable annual fee of $199 for all the high quality music you need for your video productions. As someone who has often struggled to find the appropriate music for a video and even moreso when faced with the possibility of having to shell out hundreds of dollars/pounds which I don't have for a high quality mood piece, I can see how a service like Art-list.io can get me through some of those sleepless nights much easier.
Art-list.io is a new startup co-founded by Ira Belsky, a working Israeli filmmaker frustrated with the available options for licensing music, Art‐list is tailor‐made to provide inspiring music for filmmakers to use in their work on a commercial basis, and for a price that is comparable to what other services charge for a single commercial license.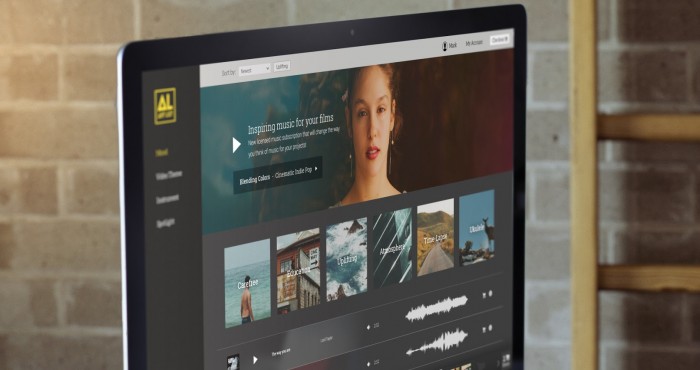 "There's a lot of great music out there, but most filmmakers don't have the budgets to license a lot of songs," Belsky said. "So we decided to create a platform that would give filmmakers unlimited access to real, honest music that comes from working musicians, and making it available to everyone for an affordable price."
To give potential users a taste of what they have in store, Art-list.io are giving away 5 songs for free when you join their mailing list. I did it for myself and found the tunes very fitting for a few projects I am currently working on.
The songs include, Amsterdam, an upbeat track full of bright piano lines and sparkling acoustic guitar riffs, Black Goldie, an electronic ballad rife with unique sonic textures, and Gravity, an orchestral track with driving drums and a melodic, inspiring chord progression.
Those looking to download the songs just have to go to www.art‐list.io and enter their name and email address. Once submitted, they'll immediately receive their free songs both in WAV and MP3 formats through email.
Art-list.io have also posted a few artist profile video to give you a better idea of what to expect.
Art-list – Manni from Art-list.io on Vimeo.
Art-list – Asti Loren from Art-list.io on Vimeo.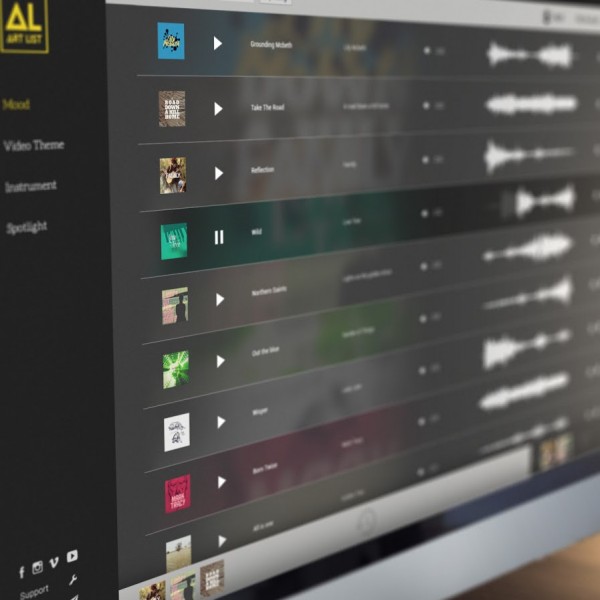 I think Art-list.io comes in at an interesting time in the world of online video and just content creation as a whole. In the Web 2.0 world of shareable content and viral ad campaigns, the high-quality content easily rises above and can be spotted a mile way from the mediocre and just average.
Sadly most of us get easily wrapped up on the visual side of things and endlessly trying to figure out which camera to buy as to get us to that utopian cinematic bliss that is so often only thought of primarily as a visual experience. It is not uncommon to see content where the quality of audio and music often takes a back seat to the visuals, which is kind of sad as to me music is a much more primal emotional force that can have a significant impact on the way your works is perceived in the eyes of a client or just a casual viewer.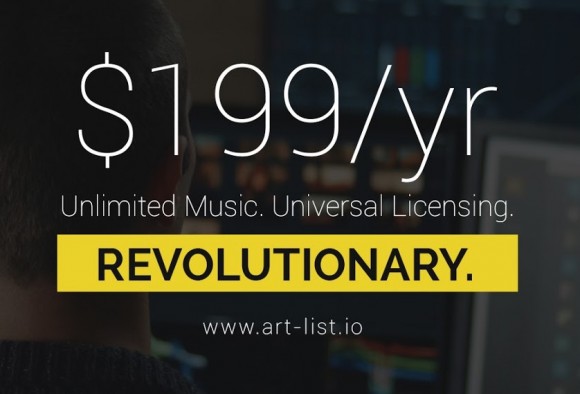 Of course, the success of Art-list.io very much depends on the quality and variety of music, which they are committed to expanding and growing. If you break down the yearly $200 flat fee, it equals to a bit more than $16 and change per month, for which you could struggle getting a decent track for a corporate gig over at any online stock music archive/libraries, so I think the yearly fee is more than fair and actually a huge money saver in the long run as it gives you unlimited access to their whole library.
I think Art-list has a huge potential for success as it removes an often overlooked barrier to professional video – high quality professional music. And lots of it.
Art‐list is set to launch in late February 2016 and to get your free music, all you have to do is sign-up via their website here.
Claim your copy of DAVINCI RESOLVE - SIMPLIFIED COURSE with 50% off! Get Instant Access!