The other Blackmagic Design camera that was announced last year at NAB to much fanfare and is often talked about on various filmmaking communities is the $995 Digital Super 16mm Micro Cinema Camera. The sort of "next generation Pocket Cinema camera" is designed to make drone work more cinematic and also improves on a few areas the original BMPCC was lacking – predominantly in the fact that it didn't have 1080/60p slow-motion recording options and one of the worst batteries in the world – the Nikon EN-EL20, which although not expensive, wouldn't last even half an hour in certain circumstances. The Micro Cinema camera alongside the new URSA Mini 4.6K camera, is expected to ship to the masses in the upcoming weeks (hopefully).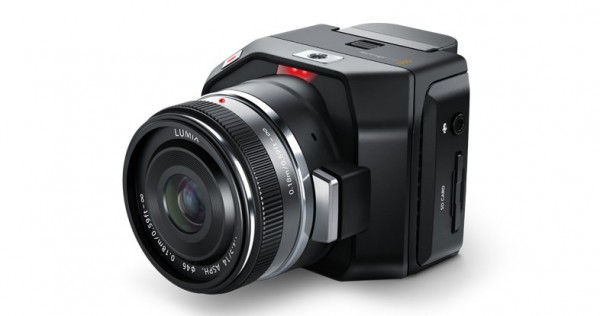 The new Micro Cinema camera does remedy the battery situation by incorporating the popular and arguably better – Canon LP-E6 instead, which is pretty much a fixture in just about every video professional's camera bag. The biggest changes however in the Micro Cinema camera however are under the hood.
Although the sensor is the same Super 16 sized CMOS chip from the old BMPCC, the new Micro Cinema camera does feature a user-switchable Global Shutter mode, and a 1080p/60 recording option in Rolling Shutter mode. The camera can still record 12bit CinemaDNG raw as well as 10bit 422/HQ ProRes on a single SDXC card.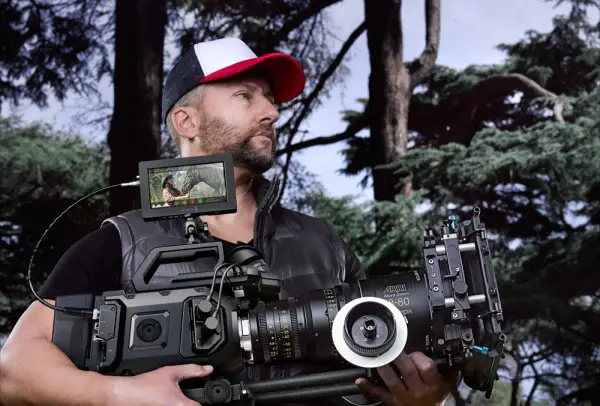 However, unlike the Pocket Cinema camera thought, the new Micro Cinema camera does NOT have a display of any kind. Users will have to connect a monitor or EVF in order to access the menu and change parameters on the cameras as well as frame their shots. Here's where the very affordable Blackmagic Design Video Assist 5-inch monitor/recorder comes in really handy, and I have a feeling it was pretty much designed primarily to be used with the new Micro cinema camera.
A few days ago, some new footage from the camera shot by Simon Shasha surfaced on BMCUser.com. You can check it out below.
From Simon:
TECHNICAL NOTES:

Filmed with Sigma 18-35mm F1.8 ART lens + Metabones Canon EF to BMPCC Speed Booster, and Panasonic 12-35mm F2.8 (gimbal shots only). Shot in ProRes HQ in "Film Log" mode. Frame-rate at 60FPS with shutter angle set to 72degrees. Edited in Adobe Premiere Pro CC 2015 and graded with Lumetri. Lit entirely by available/natural light only.
And here are some snaps of the rig that he used with the Blackmagic Video Assist monitor/recorder for the shoot.
Simon used a CAME-TV Cage for the Micro Cinema camera and the CAME-TV Single 3-Axis Gimbal for some shots. For those unfamiliar with some of the main features of the Micro Cinema camera check out the Highlights below.
Super 16mm-Sized CMOS Sensor
Active Micro Four Thirds Lens Mount
13 Stops of Dynamic Range
Global and Rolling Shutter Switchable
Records Full HD 1920 x 1080 CinemaDNG RAW
Apple ProRes 422 (HQ) at 220 Mbps
Ultra-Compact Design
Expansion Port with Radio Control Ports
SDHC/SDXC Memory Card Slot
HDMI & Composite Output, 3.5mm Audio In
Despite the fact the new Micro Cinema camera (not to be confused with the Micro Studio 4K Camera, which does not have internal recording capabilities and uses a difference sensor) is not a replacement for the original Pocket camera, it does offer more functionality in terms of frame rates, form factor for more difficult locations and a new battery. The fact that it is missing a display is a plus for the Pocket camera of course, even though the back screen on the Pocket is not that great, it does save you at least $500 one would need to spend to get the Video Assist.
Either way, I think the Micro Cinema Camera is going to be perfect for car shots and also aerial footage thanks to the expansion port on the side, for which there will be some cool 3rd party accessories soon I am sure. With NAB 2016 approaching really fast, it would nice to see the camera shipping prior to the industry's largest trade show event and maybe some new gadgets from BMD at the show.
B&H Order Links:
Blackmagic Micro Cinema Camera – $995
Blackmagic Video Assist 5-inch monitor/recorder – $495
Claim your copy of DAVINCI RESOLVE - SIMPLIFIED COURSE with 50% off! Get Instant Access!