So far, the Nebula 4000 Lite has been possibly the most popular lightweight portable gimbal stabiliser for mirrorless shooters who use cameras like the Panasonic GH4 or the Sony A7s. Price at around $700, the Nebula 4000 Lite (which you can now order from B&H) has been pretty much the only player until recently. However, as reported by many users, the Nebula 4000 can be quite fiddly to setup as it does not offer tool-less adjustment and balancing seems to be a dark art at this point.
Pilotfly released their competitor gimbal stabiliser recently called the H1, which we covered here. Pilotfly's unit features slicker design and easier balance, but so far footage and tests have been rather limited. And now budget filmmaking gear maker CAME-TV is entering the portable pistol grip style 3-axis stabiliser market with a gimbal of their own called the CAME-Single.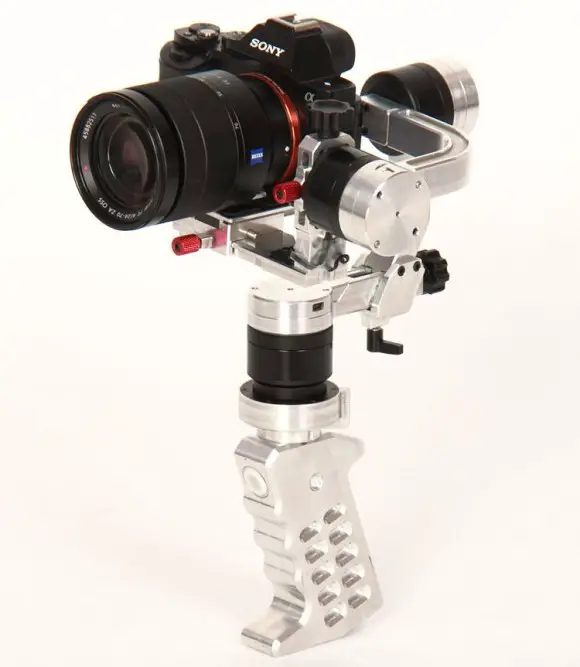 Features & Highlights
3 Axis Stabilisation
Joystick control
Updated 32-bit boards
Tool-less very easy balancing/adjustment
Quick release plate
Lightweight, easy to transport, Net weight only 1.2kg
Can be used on sliders, jibs, tripods etc.
Max payload: 1 kg
Uses 2 x 18650 Li-ion 2500MAH 3.7v rechargeable batteries that give more than 10 hours on a single charge
Comes in Black
Just from the intro video, I can definitely see some improvements over other gimbals in this form factor such as the aforementioned ones above. The tool-less adjustment and the addition of a quick release plate will solve quite a few headaches with balancing hopefully. Then the 2 x batteries and solid flight time seems pretty encouraging as well. The handle design is quite nice, very similar to the Tilta BMCC rig at least that's what it looks like to me. The final production unit will also ship in anodized black, not in the silver finish as in the video.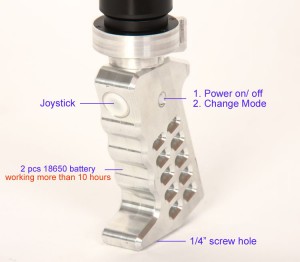 I think the joystick control is a great idea, but I can't say the same for the placement – index finger control is not very intuitive at least for me. If they had swapped the power button and the joystick, so that the latter can be accessed by the side of your thumb, I think would have made more sense, but we'll have to wait for our review unit and see for ourselves. In the meantime, check out the additional video from CAME-TV below and more photos.
The CAME-Single is currently on pre-order directly from the CAME-TV at a discounted price of $888 ($100 off the regular price of $988). The MSRP seems a bit steep, but it does have a 32-bit board and stronger motors so we'll have to wait and see if the price difference is justified compared to the competition.
What do you guys think about this one? Let us know in the comments below.
[via FocusPulling.com / Source: CAME-TV]
Claim your copy of DAVINCI RESOLVE - SIMPLIFIED COURSE with 50% off! Get Instant Access!