Earlier today on a popular online Chinese filmmaking forum, Asian budget cinema camera manufacturer Kinefinity announced TERRA – a new affordable digital cinema camera in 5K and 6K versions to be available later in the year. Current Kinefinity cameras include the KineMINI 4K and KineMAX 6K, footage from which you can see here. Much like the KineMINI and KineMAX cameras, Kinefinity are aiming at bringing high-end digital cinema camera features such as 4K+ resolutions and high frame rates to independent filmmakers and small production companies, who don't necessarily have the budget of going for an ARRI or a RED Scarlet-W/Weapon camera. Blackmagic Design recently started shipping their crown jewel – the URSA Mini 4.6K, which by far leads the pack when it comes to price/performance, which will have some stern competition in the following months in the face of the new TERRA 5K and 6K cameras from Kinefinity.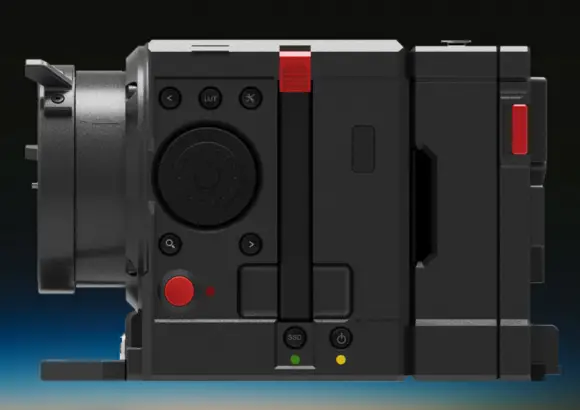 Compared to the KineMINI and KineMAX 6K, the new TERRA features a more compact and modular design very much in the vein of the RED DSMC2 modular system with brains and add-on extension units. The new Kinefinity TERRA will be available in two versions – a 5K and a 6K version. The latter apparently shares the KineMAX 6K sensor, but with improved processing.
The sensor sizes appear to be Super35 (the 6K is for sure) and the frame rates are more than impressive! The cameras are able to record in 12bit KineRAW (compressed proprietary in .KRW files) and 10bit ProRes in all resolutions.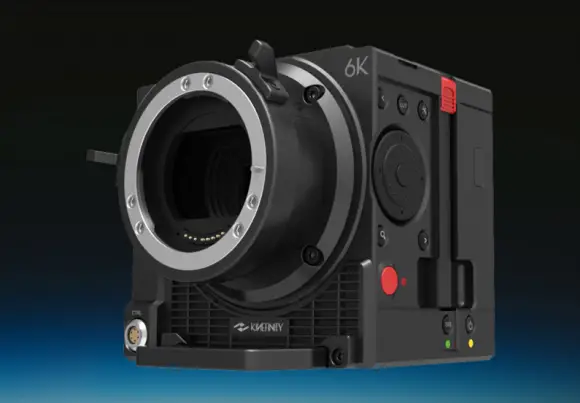 Kinefinity TERRA 5K Features:
5K at 60fps
4K at 100fps (possibly crop?)
3K at 150fps (possibly crop)
2K at 200fps (possibly crop)
15 stops DR (RS mode)
Dual Shutter (Rolling – 15 stops DR/Global – 13 stops DR)
S35 sensor
12bit KineRAW (KRW) + 10bit ProRes
ISO 800 base
Kinefinity TERRA 6K Resolution/Frame rates:
6K at 25 fps
4K at 100 fps (High-speed) with full-sensor readout
2K at 225 fps (High-Speed)
S35 sensor
16 stops DR in 3K Golden Res
14 Stops DR in rest of resolutions
KineLOG 3
12bit KineRAW (KRW) + 10bit ProRes
ISO 800 base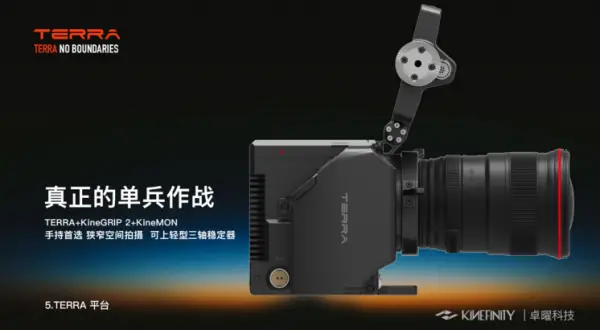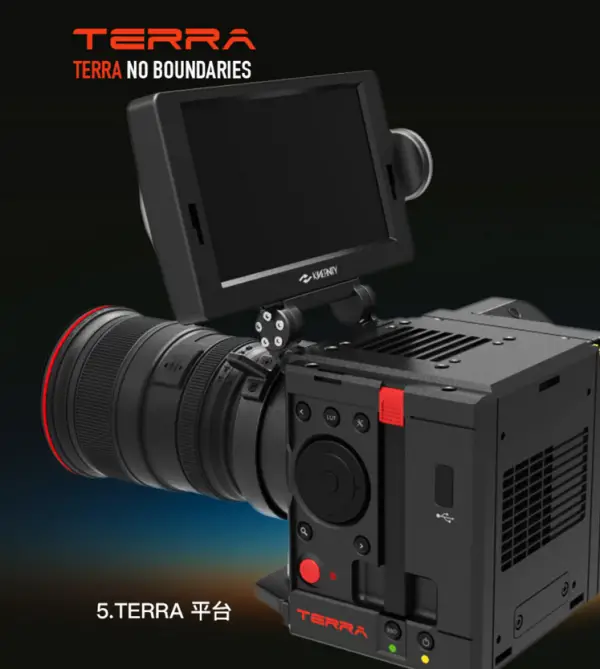 UPDATE 29-3-16: 
Mount is Canon EF with electronic support or KineMOUNT – which allows for PL, Nikon and other adapters. 
The company also announced a few new accessories – the KineBACK SDI/V-lock add-on, a 5-inch 1080p monitor (KineMON) with a rosette mount on the side and a KineGRIP 2, which is a side grip for the new TERRA models that uses a Sony BP-U30 battery; those are used in the Sony FS5/FS7/PXW-X200/X180 and other cameras and are pretty affordable at around $142 USD.
From the 3D renders and my very basic Google-translation, I can see the cameras will use 2.5 inch SSD drives, have some sort of LUT support (indicated by the middle side button, and be extremely affordable given their specs.
The KineBACK module (which is pretty much a requirement to bring the camera to production ready standards although not a requirement for the camera to function, is listed at 6990 RMB – roughly $1,075 USD) and features 2 x XLR inputs with 48V phantom power, V-lock plate with 2 x D-tap outputs, Dual 3G-SDI outputs, Genlock and 3D/VR sync plus DC power input.
On the photo above you can see the "brain" features a full-size HDMI output for monitoring, and with the additional grip – you can power the camera from there with a more affordable, but less powerful Sony BP-U30 battery or equivalent from third parties.
The weight savings on the new Terra models are quite significant – the body is weighted at 920 grams – very impressive and should score major pluses by drone and handheld gimbal stabiliser aficionados. See the weight comparison chart below for a more visual representation: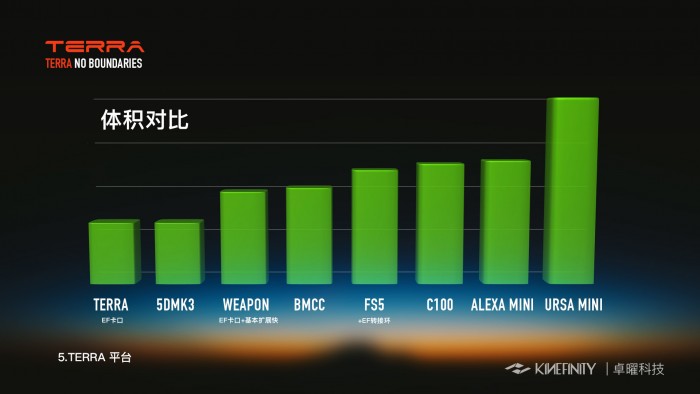 The price of the TERRA 5K body roughly translates to about $4,600 and $5,400 for the 6K version (using current Chinese Yen to USD conversion). Kinefinity will have some packages as outlined below:

Terra 5K Package – $5,700 / 6K package – $6500:
TERRA 5K
KineMON 5-inch monitor
KineGROP
1 x KineMAG 120GB SSD
Charger and AC adapter
The 6K Terra is expected in May, followed by the 5K version in June. NAB 2016 is certainly shaping up to be quite interesting this year with Kinefinity already announcing two new cameras.
See the presentation here.
Claim your copy of DAVINCI RESOLVE - SIMPLIFIED COURSE with 50% off! Get Instant Access!