Chinese-based camera maker Kinefinity, which earlier this year announced their latest KineMINI 4K and Kinemax 6K cameras, announce a new color science and compressed raw codec at IBC 2014. Kinefinity has been working hard on getting feedback from the filmmaking community implemented into their cameras, and the results is a new 3:1 lossless compression they call KineRAW.
With KinRAW Kinefinity shooters can fit roughly about 20 minutes of compressed 4K raw footage onto a 120GB SSD, whereas before that same SSD would have been full after only 5 minutes or 4K raw footage. The new codec compression will be available soon.
Kinefinity was also featured in the 12 Cameras test against the ARRI Alexa, BMPC, GH4, 5D Mark III, Red Epic/Dragon and many others, where it performed quite well. Check out the series starting with Part 1 & 2 here, then Parts III, and Part IV.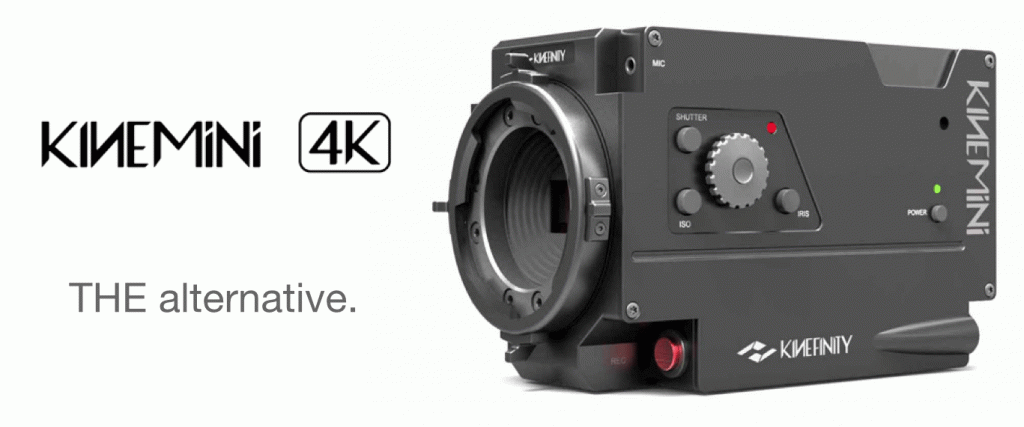 If you want to see some footage and codec comparison from the KineMINI 4K, which has been getting into the hands of shooters head over here. Cinema5D did an interview below with Michel Junkat from Kinefinity Europe on the new codec and color science.


Check out some of the specs on the KineMINI 4K below:
Super35 CMOS 4K Sensor
12 stops DR in 4K / 13 stops DR in 2K
OLPF for 4K (Optical Low-Pass filter) to help with aliasing, moire
100fps at 1080p/96fps at 2K (requires Hi-Speed option purchase)
UHD and 4K DCI (3840 x 2160p and 4096 x 2160p at 24/25/30fps)
CinemaDNG raw, Cineform, KineRAW (soon)
Lens mount – New locking style – EF mount or Steel KineMount
Records on 2.5″ SSD x 1
Adds SDI output x 1, and 2 x HDMI out
S16mm crop  mode
800 ISO native
Sports mode – reduces rolling shutter (2K/1080p only)
Price around $4,000 to $5,000+ depending on options. 
[via Cinema5D]


Disclaimer: As an Amazon Associate partner and participant in B&H and Adorama Affiliate programmes, we earn a small comission from each purchase made through the affiliate links listed above at no additional cost to you.
Claim your copy of DAVINCI RESOLVE - SIMPLIFIED COURSE with 50% off! Get Instant Access!