It may be April 1st, but this is not an April's fools joke. NAB 2016 is approaching fast and major broadcast and film equipment manufacturers are eager to give us a glimpse of what they've been working hard on in the past year. If the previous few months are an indication of what to expect from Sony, I think it's safe to assume there will be at least two new cameras. One in the lower tier, fixed lens small chip/3-chip (non 2/3) range – something like the new 1-inch PXW-Z150 with 4K recording of course, and another in the XDCAM large sensor Super 35 range. The five year old 8.9 megapixel 4K chip in the F5/F55/FS5/FS7/FS700 has a lot more to give, and I have a hunch there may be a new S35 4K camera lurking… more on that later.
First things first. There will be NO new CineAlta cameras according to StudioDaily. In an interview at a press conference, Peter Crithary, a Sony top level Marketing manager in the US, uttered these unthinkable words. Good news for F5/F55 owners – Sony have been doing a phenomenal job of updating the F5/F55's with a steady supply of firmware and board updates over the years. The old dogs have lots of life in them, and they better – they are not cheap to buy, as a high end pro camera should be.
The current CineAlta range includes the PMW-F5, the PMW-F55 and the top dog F65 and are all pretty old cameras nearing 4 years, but still very competent making cameramen lots of money shooting big Hollywood pictures and pretty documentaries and commercials. A lot of people were expecting a CineAlta refresh in the lineup at NAB, which is the perfect platform to announce a new flagship 6K/8K/32K whatever "rental only" camera.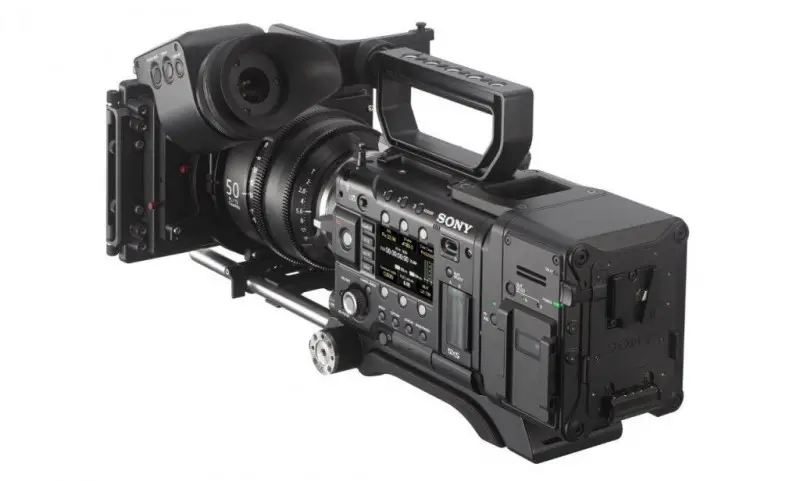 But even after the new AXS-R7 4K Raw recorder announcement, Sony come out and say – no new Cinealtas. It's a very rare statement for any company to make, given that NAB is the biggest show in the business and companies to there to mainly show off their latest and greatest.
But what does this really mean? Will Sony have any new cameras? Of course they will – their business model (as everyones) depends on making new stuff to make up for the huge R&D budgets.
It's a common business practice for companies to re-use components form old cameras into new models – not just sensors, but also boards and other electronics, which are very expensive to develop, but once the R&D cycle is complete for a specific part, the economies of scale of big time manufacturing makes them cheap to manufacture in the grand scheme of things. Nothing wrong with that – it's the main reason why the new PXW-FS5 and FS7 don't cost what XDCAM's used to cost back in the day.
In another interview, this time with Deon LeCointe, Product Manager at Sony, said:
At NAB Show 2016, Sony will announce new models and updates to its full line of professional A/V technologies for HD and 4K production at all levels, ranging from camcorders, cameras, switchers and displays for sports, live production, events and more… At the show, Sony will also debut their newest Ultra HFR camera, building on the success of the HDC-4300 and other popular studio camera systems. This new camera will offer up to 8x high frame rate in 4K and integrates well with the existing lineup.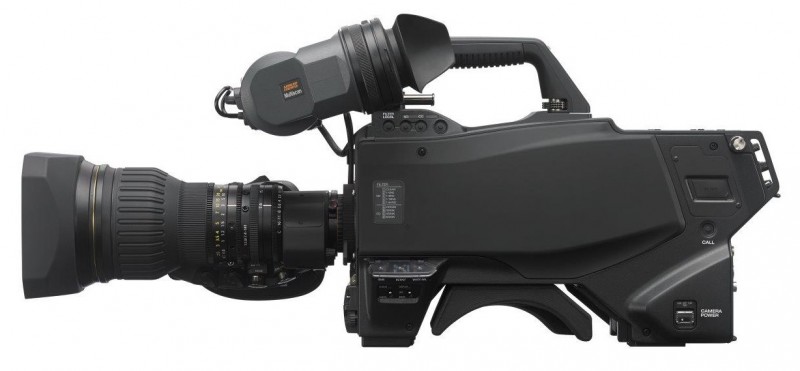 The camera LeCointe is referring to will probably be a big studio beast, that would be of little to no interest to the casual indie filmmaker or content creator who shoots 4K. It's the first part of his statement that is more interesting, namely:
"…Sony will announce new models and updates to its full line of professional A/V technologies for HD and 4K production at all levels, ranging from camcorders, cameras…"
Almost every new camcorder and camera released in 2016/15 by Sony has had some form of 4K recording, which has been one of the main focus points in Sony's marketing – the other two being dynamic range and ISO performance, and not to mention slow-motion capabilities that are top of the line compared to any level of competitor product especially in the prosumer RX10/100 range and the APS-C mirrorless a6300 and/or full-frame mirrorless Alpha7 cameras.
When asked what he expects would be some of the hot topics at this years NAB Show in Vegas, he responded:
Trends that we are expecting to see really take off this year, now that 4K is established, include High Dynamic Range (HDR)… it allows for a richer level of video expression and replicates what the human eye actually sees. As HDR gains momentum, companies like Sony have tools for an entire, end-to-end HDR workflow, from acquisition, to production, transmission and display.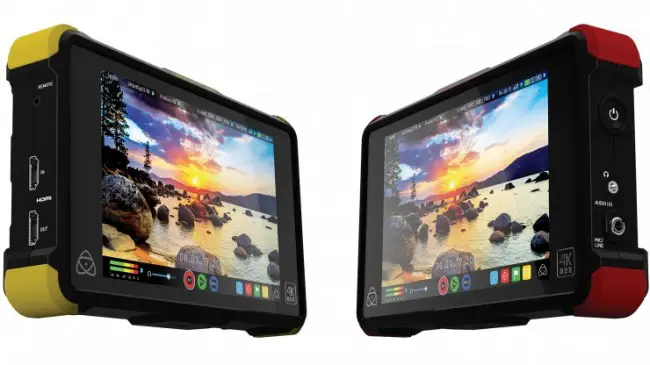 We've already seen some pre-NAB announcements in the HDR arena – namely the new Atomos Flame 10bit monitor/recorders, which looks sweet and are priced just about right for the budget oriented shooters.
So, what do I think will be the most interesting new camera from Sony at NAB this year? I doubt there would be anything in between the FS5 and FS7 as the price difference is not that much even thought these two are very different cameras, so squeezing a third model in between would be difficult – there wouldn't be any big differentiating features to separate them.
Going up between FS7 and the F5 is also IMHO not something that we'll see. The FS7 has been stealing F5 sales enough for the last 18 months, therefore adding a new model in between the two will totally kill off the F5 – not a smart business move in my book.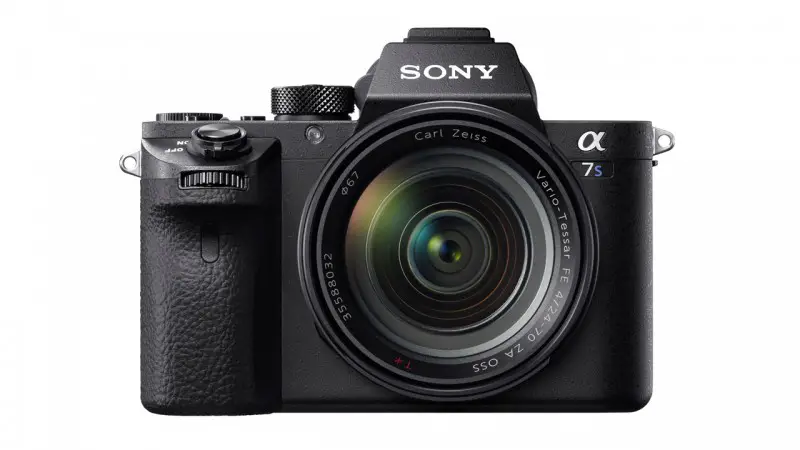 I think the small 4K segment above a $3000 Sony A7sII and below the $5,500 Super35 PXW-FS5 is wide open for a new model in the $4K-4.5K range. It's 4K for $4K… or does that seem a bit stale in 2016. If they are to announce an FS3 (keeping up with the FS nomenclature) in the aforementioned price range – what features would it have? Well it needs to be a Super35 sensor – that's easy, they can use the same sensor from the FS5/FS7.
But, what key differentiation features (other than integrated dual XLR inputs and proper camcorder form) would it have to make it more enticing to a potential A7sII buyer who doesn't have the cash for an FS5? This is just purely me thinking out loud:
limited slow-mo – 1080/120fps in burst?
XAVC-S 8bit codec in both UHD and 1080p?
HDMI only, No Raw output
regular 3-stage built-in ND filter (not the variable electronic ND on the FS5)
Full-Frame?! *WHAT?
The online ether is definitely bubbling with some pretty wild rumors about a new large sensor Sony camera to be announced at NAB, but until the show floor opens and we see an official press release, those are only that – rumors.
What do you guys think? What do you want to see from Sony at NAB? What is your perfect new sub $5K 4K camera?
Disclaimer: As an Amazon Associate partner and participant in B&H and Adorama Affiliate programmes, we earn a small comission from each purchase made through the affiliate links listed above at no additional cost to you.
Claim your copy of DAVINCI RESOLVE - SIMPLIFIED COURSE with 50% off! Get Instant Access!