Two weeks ago, RED announced their two new 8K cameras – the Weapon Helium 8K and the Epic-W 8K. Both cameras utilise the California-based camera maker's latest Helium 8K Super35 sensor with improved resolution, low-light performance, and quite possibly dynamic range. Both cameras have been shipping since the day they were announced – October 11th, which was a major announcement day for RED. The EPIC-W makes the most affordable 8K camera made by RED at the moment with a maximum frame rate of 30fps in 8K and a Magnesium alloy body, that weighs only 3.35 lbs (Brain and media bay only); while the Weapon Helium 8K S35 sits above the EPIC-W in the RED hierarchy with its ability to shoot at the mind-blowing 8K/60fps and stealthier Carbon Fibre body option.
8K footage from the new RED Epic-W has been popping up on the web here and there – of course you may remember Mark Toia's beautiful "love letter" to the new Helium 8K sensor, and now Jonny Mass and Spencer Davies from Abandon Visuals have some brand spanking new 8K goodness shot on their EPIC-W. And if you have an 8K TV you can actually see it in its native resolution on YouTube (just select 4320p 8K from the settings cog).
"The Redwoods" shot by Jonny Mass and Spencer Davies follows one persons experiences as they adventure through the Redwood forest. Shot on an Red Epic-W with HELIUM 8K S35 sensor and Sigma Art series lenses, the short film showcases the sensor in some of the most dynamic lighting conditions in full 8K resolution.
You may recall Jonny Mass, who also shot "The Underdog" on the Weapon Helium 8K S35 that was loaned to him by RED's boss Jarred Land himself. In case you've missed it see it below: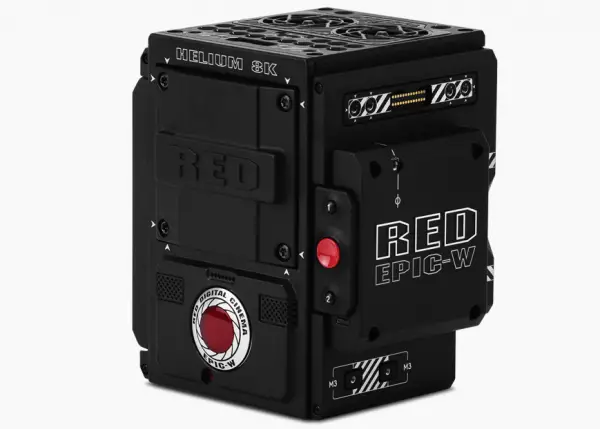 RED Epic-W 8K Features and Highlights
Helium 8K 35.4 Megapixel S35 CMOS Sensor (8192 x 4320)
16.5+ Dynamic Range
275 MB/s data speeds
Magnesium and Aluminium Allow DSMC2 Body
Choice of EF, PL, Nikon, Leica-M lens mounts
Fully modular design
Interchangeable OLPFs
Sensor size (29.90 x 15.77mm) with 33.80mm Diagonal
8K/30fps at full sensor or FF/30fps at 2.4:1 (8192 x 3456)
7K/30fps FF/40fps at 2.4:1 (7168 x 3024)
6K/75fps FF/100fps at 2.4:1 (6144 x 2592)
5K/96fps at FF/120fps at 2.4:1 (5120 x 2160)
4K/120fps FF/150fps at 2.4:1 (4096 x 1728)
3K/150fps FF/200fps at 2.4:1 (3072 x 1296)
2K/240fps FF/300fps at 2.4:1 (2048 x 864)
Built-in 3D LUT support (1D and 3D LUTs)
Bult-in Wi-Fi
REDCODE Raw + 4K ProRes/DNxHR up to 30fps
2K ProRes/DNxHD up to 120fps
Price: $29,500 Brain only
Discount pricing available to existing RED owners/deposit holders
The new RED Epic-W may be out of reach for many, and it definitely is not a camera for everyone. However, one thing is certain – that new Helium 8K S35 sensor is something quite special, and I am not talking about just resolution here.
Sure, the world we live in is currently slowly warming up to 4K (hell, we haven't event switched to Full HD fully yet), and broadcast 8K or streaming 8K content is so far ahead that I don't even want to think about, but the new Helium 8K offers huge benefits far beyond resolution.
The ability to crop in, resolve more detail and offer potentially better dynamic range and low-light sensitivity compared to the previous generation (which of course remains to be tested) are all benefits of the getting more and better, albeit smaller pixels in the new Helium 8K S35 sensor.
Of course, the person behind the camera is more important, but even viewing on Youtube in 4K (8K is no go for me on this machine here), this 8K footage just looks absolutely smashing.
Claim your copy of DAVINCI RESOLVE - SIMPLIFIED COURSE with 50% off! Get Instant Access!