At the ongoing CES 2019 in Las Vegas, Nvidia is showcasing its latest series of GeForce RTX Max-Q gaming notebooks including an RTX 2080 equipped laptop deftly editing 6K RED Raw video in real-time.
In partnership with AutoDesk and RED, the company is also showing off its new CUDA-accelerated REDCODE SDK which helps its laptops edit 6K Raw video without pre-caching or low-resolution proxing in real-time. Additionally, Nvidia announced that all notebooks powered by Max-Q innovative design will come in 40+ models and 100+ configurations.
What's even more impressive, Max-Q enables the creation of laptops as thin as 18mm, equipped with Nvidia latest GPUs. Compared to similarly-sized rivals, Max-Q mashines have up to 70% more gaming performance, making 4K gaming and video editing on a thin and light laptop a reality.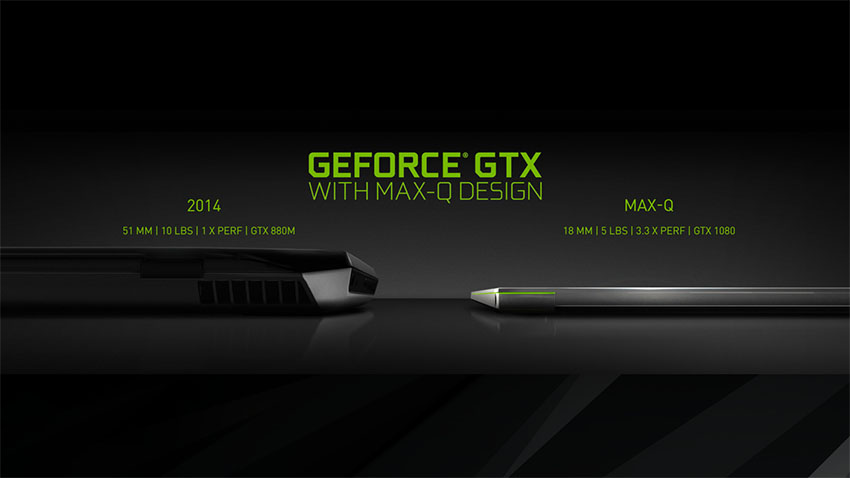 Other than that, all Max-Q counterparts are targeted to run at a maximum of 40dbA, making them quieter than the vast majority of comparably-powerful gaming laptops. And if you want to go even quieter, there's a new WhisperMode that works by applying power-efficient graphics settings and intelligently paced frame rates to strike an optimal balance between acoustics, graphical detail, and performance.
There's no word on exact specifications and price yet, however, Nvidia expects that the new Max-Q notebooks will hit the market on January 29th. As expected, the latest generation gaming laptops will be available from the world's leading laptop OEMs and system builders.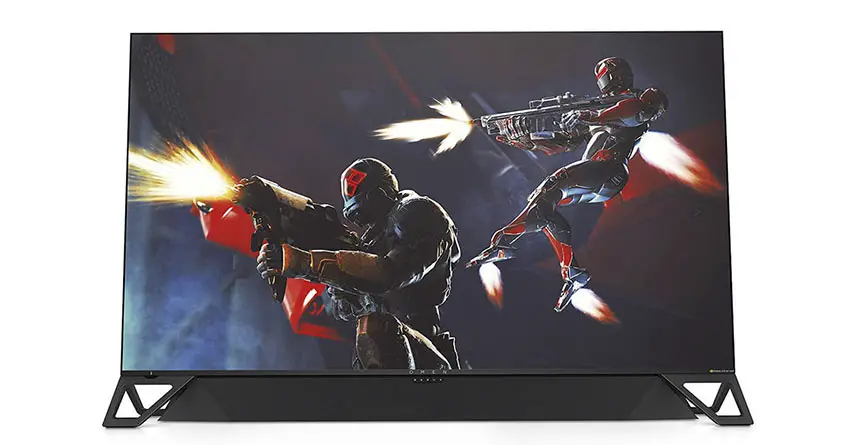 Beyond that, Nvidia is also showing a new generation of displays that promise to bring smooth, stutter- and tear-free images to more gamers and content creators than other before.
The frontrunner at the show is without a doubt the NVIDIA BFGD 65-inch HP Omen X 65 Emperium that boasts a 65-inch 4K HDR display with 384 backlighting zones, DCI-P3 color gamut, game-smoothing G-Sync technology, and a blazing-fast 144Hz refresh rate. The Omen Emperium X 65 is expected to roll out in February while selling for modest $5,000.
[source: Nvidia]
Claim your copy of DAVINCI RESOLVE - SIMPLIFIED COURSE with 50% off! Get Instant Access!