Sony and Panasonic are getting busy releasing more compact 4K mirrorless cameras for the masses, while other major competition like Canon seem to be stuck in 1080p land like it was 2011. Even Nikon has entered the mix recently – you can check out our article on the compact 4K Nikons here. But back to Panasonic. New Lumix GX80/GX85 compact Micro Four Thirds sensor interchangeable lens mirrorless model has been announced. The GX80 is the model name in Europe and rest of world; GX85 – model number for North America. From here on I'll refer to the new camera as GX85 for brevity.
In short – records UHD 4K 3840 x 2160 up to 30p, 1080p/60 in MP4 and AVCHD, and features some really exciting new stuff like 5-axis DUAL Image Stabilisation.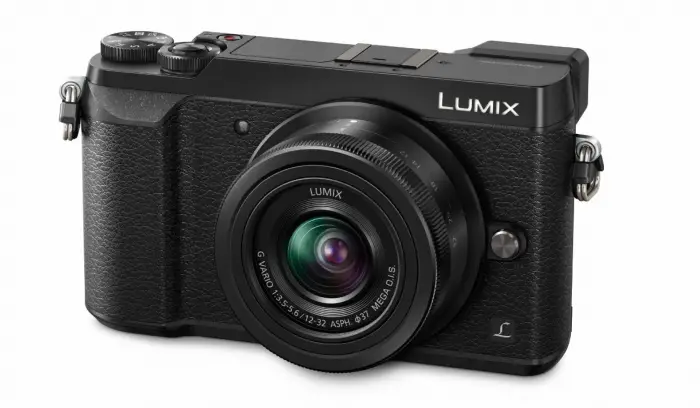 Lumix GX85 Features Summary
Micro Four Thirds 16MP Live MOS Sensor
No AA (Anti-Aliasing) Filter = 10% more resolving power and detail
MFT mount
UHD 3840 x 2160 30p/23.98p at 100 Mbps
1080/60p Slow Motion in .MP4
2.76m-Dot 0.7x Electronic Viewfinder
3.0″ 1.04m-Dot Tilting Touchscreen LCD
Built-In Wi-Fi Connectivity
ISO 25,600 and 10 fps Shooting with AF-S
DFD AF System, 4K Photo Modes
5-Axis Image Stabilization, Dual I.S.
No Headphone or Mic jack!
No V-Log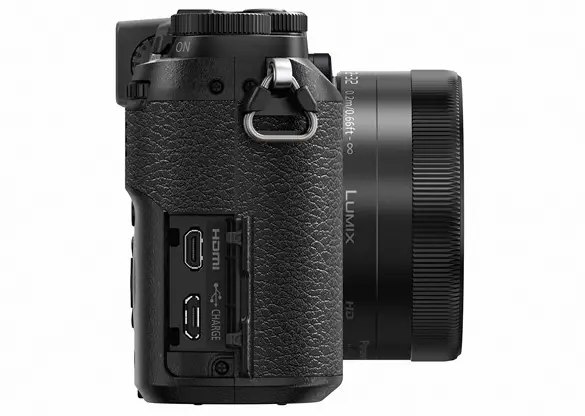 There's a few interesting things Panasonic have done with this new camera. First is the elimination of the AA filter, which helps get sharper images and resolve a bit more detail – a nice addition for those of you pixel-peeper stills guys out there.
Next, is the addition of a 5-axis image stabilisation or rather a Dual IS – here's what Panasonic are saying about their new In Body Image Stabilisation:
The LUMIX GX85 incorporates a new 5-axis Dual I.S. (Image Stabilizer) for more effective suppression of blur. Combining an O.I.S.(Optical Image Stabilizer, 2-axis) and a B.I.S.(Body Image Stabilizer, 5-axis), the 5-axis Dual I.S. compensates for a larger range of movement than ever before. Users can enjoy blur-free photo/video shooting from wide to tele, even in low light situations.

The 5-axis Dual I.S. works in both photo and motion picture recording including 4K video.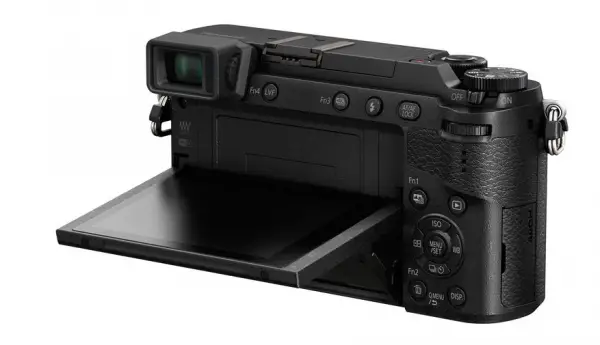 This is huge news for those who are planning to use this camera in video mode as well as stills – the new image stabilisation works in 4K as well as in HD. For those of you who have manual lenses without image stabilisation, the new 5-axis dual IS should help tremendously to get you shake free videos and stills.
5-axis IBIS is a major feature that is also expected to be featured on the upcoming GH5, which will be hopefully announced by the end of the year.
And speaking of the GH5, even though no known specs have been confirmed, it looks like Panasonic is already implementing major features that are very likely to be featured on upcoming higher end models like the GH4 successor whatever that ends up being called.
The GX85 lacks a headphone or mic jack making it difficult to use for single camera video, unless you are solely going for a nice vacation video or a B-cam to your GH4. The built-in stereo mic should provide you with the necessary reference track in such case. But if you are one of those shooters hoping to pick up a more video friendly mirrorless MFT 4K camera, you might want to wait until the GH5 or pickup a discounted Panasonic GH4 ($200 off) now for around $1,298 from B&H.
For accelerated autofocus performance, DFD (Depth-From-Defocus) technology is employed to quickly calculate the distance to subjects and adjust the focusing position in order to suit working with continuous shooting rates up to 6 fps with continuous AF.
This contrast-detection type focus method benefits both still and video recording modes, as well as subject tracking applications where subject colour, size, and motion vectors are used to intelligently lock-onto the moving subjects and ensure precise focus.
4K Photo Modes
Utilising the 4K video recording capabilities, a trio of still shooting modes are available for recording continuous 8MP stills at a 30 fps shooting rate:
4K Burst:  Continuously record 8MP images at 30 fps for up to 29 min. 59 sec.
4K Pre-Burst: ideal for times when you're unsure of the critical moment to press the shutter button and will record 8MP images at 30 fps one second prior to and one second after pressing the shutter button in order to give you 60 frames to choose from.
4K Burst (S/S): This mode most closely follows the 4K video recording process, and allows you to playback your video, pause at the chosen moment, and use the shutter button to mark a chosen frame from the video and save it as a single 8MP frame.
First Impressions by Jonas Borg:
The Lumix GX85 is scheduled to ship end of May in both silver and black versions with a 12-32 kit lens. You can pre-order from our partners via the links below.
Lumix GX85 with 12-32 kit lens – (B&H / Adorama / Amazon US)
Claim your copy of DAVINCI RESOLVE - SIMPLIFIED COURSE with 50% off! Get Instant Access!