At NAB 2016, ARRI announced new updates for their Alexa SXT which include 2K and 4K Anamorphic ProRes, Open-Gate 3.4K ProRes and ARRIRAW 3.2K. The Alexa SXT was announced last March and utilises the same 3.4K ALEV III sensor found in the Alexa Classic/XT and pretty much all Alexas except the Alexa 65 (which is a whole 'nother beast) which is capable of producing some of the best digital cinema images proven by countless features, high-end commercials, promos, the lot and is often referred to as the measuring stick in the industry. Universally accepted in Hollywood and everywhere where people shoot moving images for money, the Alexa family has grown to also include the ALEXA Mini and as mentioned earlier the bigger and more beastly Alexa 65.
The Alexa SXT, which incorporates newer boards and electronics from the Alexa 65 and the advanced colour management engine from the docu-style AMIRA, was announced as being able to record 4K DCI and now it's getting even better with the latest updates announced by ARRI at NAB 2016.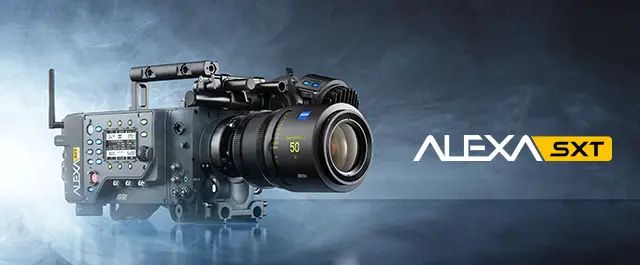 Here's a list of what's new:
ProRes 2K and 4K Cine Anamorphic
The camera creates a ready-to-view ProRes image in the 2K or 4K DCI delivery format, with no de-bayer, cropping, re-scaling or de-squeezing needed in post.
Open Gate with a lower data rate. Combines the immediacy, speed and economy of ProRes with the resolution advantages of Open Gate.
Offers the largest pixel raster that also fits inside the image circle of most ARRI Super 35 PL mount lenses and reaches 120 fps. Less of a data load than 4K, but enough resolution for padding or up-sampling.
ARRI also released a new ALEXA showreel for NAB 2016 which you can check out below.
Claim your copy of DAVINCI RESOLVE - SIMPLIFIED COURSE with 50% off! Get Instant Access!