Leading global flash memory maker Lexar recently expanded its premium lineup of Professional 3500x CFast 2.0 cards with the introduction of one of the fastest 512GB units you can currently get on the market providing read and write speeds of up to 525MB/s and 425MB/s respectively. The professional videographers and content creators predominantly working with uncompressed 4K RAW material and demanding codecs like ProRes 4444 XQ now will be able to capture the highest cinema-quality video on cameras such as the URSA Mini 4.6 and ARRI Amira without making any compromises in terms of storage space and speed performance.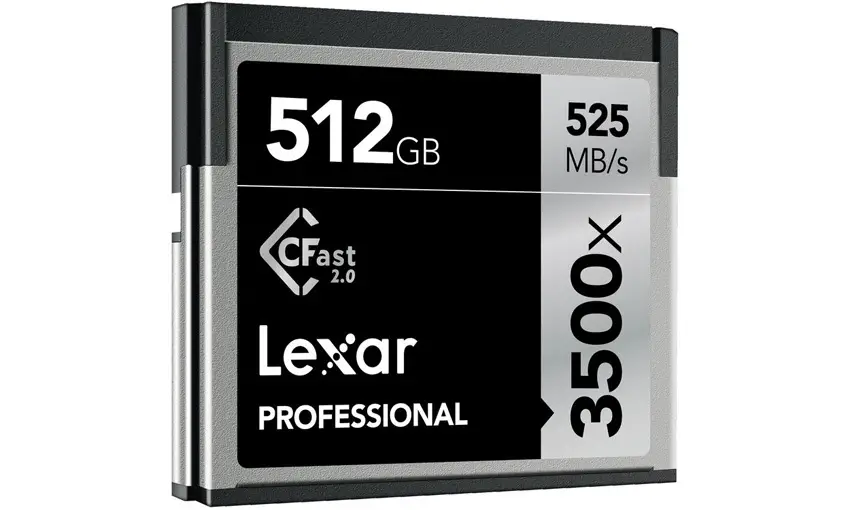 Just like its counterparts, the Lexar 512GB CFast 2.0 card includes lifetime copy of Image Rescue software that allows you to recover media even if it has been accidently erased or the card has been corrupted.The unit is also backed by expert technical support and a limited lifetime warranty. As a quick reminder, the Lexar Professional 3500x CFast 2.0 card line is also available in 32GB, 64GB, 128GB, and 256GB capacities.
Unsurprisingly, though, the super-sized and blazing-fast Lexar 512GB CFast card comes with a hefty price tag. Users will have to shell out $1,300 to get their hands on a single unit. Considering that with the money for four of these cards you'll be able to get a brand new URSA Mini 4.6K, the price clearly won't fit every budget. But if you want to keep pace with the ever-evolving data needs of 4K RAW workflows and beyond, it's certainly a viable option.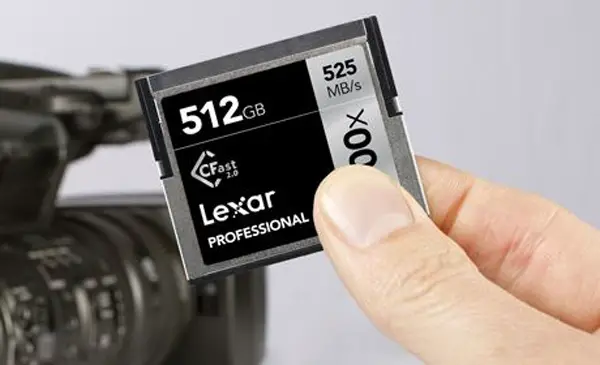 Lexar also unveiled its plans to release a 512GB version of Lexar Professional 3600x CFast 2.0 card that is specifically optimized for ARRI cameras offering even faster read speeds of up to 540MB/s. The new 512GB card, for instance, will allow videographers to capture up to 20 minutes of 2K ProRes 4444 XQ video shot at 200fps or 30 minutes of 4K UHD ProRes 422 at 60fps on the ARRI AMIRA. Currently, the Professional 3600x CFast 2.0 card line is available in 128GB and 256GB capacities only. For more information about the company's latest generation CFast 2.0 cards, head over to Lexar's official website here.
[source: Lexar]
B&H Order Link:
Lexar 512GB Professional 3500x CFast 2.0 Memory Card
Claim your copy of DAVINCI RESOLVE - SIMPLIFIED COURSE with 50% off! Get Instant Access!