The Sony FS7 has been a super popular camera over the past year, if not the most popular camera used in productions worldwide, and today we look at a killer music video shot with the the "best selling camera" Sony ever produced. The 4K beast from Sony offers arguably the most favourable "price to features" ratio out of any camera out there, which has contributed greatly to the wide appeal of the camera, not just among those working in broadcast, but also those shooting music videos, commercials and other creative video content.
Recently, music video director Embryo got in touch with us and shared his impressive music video for DJ SHIFT feat. Kevin Writer & Julia Price "Pain Killer" track. The video was shot with only natural light (without bounce or reflectors) on the Sony FS7 with ARRI/Zeiss Ultra Primes in 180fps Full HD and also uses some intercut shots of the DJI Phantom 3 quadcopter.
"PAIN KILLER" Official Music Video – Director's Cut from Embryo on Vimeo.
CREDITS:
Director | DoP | Editor – Embryo
Producer | Production Manager – Joey Rubin
Producer | Production Coordinator – Joel Layogan
Colorist – Loren White
Post VFX – Prasanna Siddharthan
Opening Titles – Ryan Kehoe
FX Make Up – Sasha Glasser, Rachel Wagner, Laney Chantal, Damien Zimmerman
1st AC – Aaron Seller
Steadicam Operator – Sam Law
Drone Operator – Sebastian Maldonado
Dancers – Franchesca Bass, Antwon Keith
Music – DJ Shift, Michael Polk, Phil Haus, Jesty Beatz, Julia Price, Kevin Writer

EQUIPMENT:
Sony FS7
Arri Ultra Primes
DJI Phantom 3
Graded in DaVinci Resolve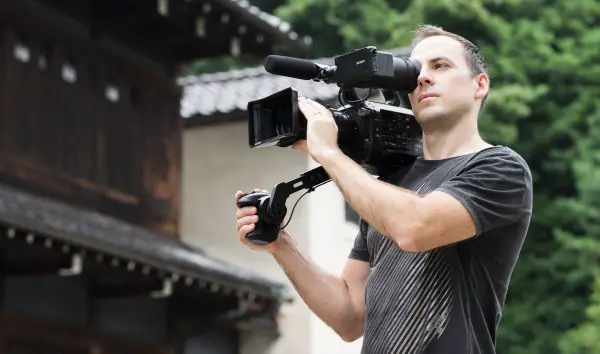 According to Director Embryo, who also shot and edited the music video, the day of the shoot was a Murphy's Law 101 class with numerous force majeure issues hitting the production. The quadcopter died on them, plus there were some delays for FX Make up delays, plus they raced against losing the light plus many more. Despite all this the production team kept their cool and persevered with a really positive attitude and maintained a great energy through out the day.
Collectively they managed to jump over every hurdle that came their way to wrap a really productive shoot. The entire video was shot in 180fps in 1080p on the FS7, except of course for the drone shots.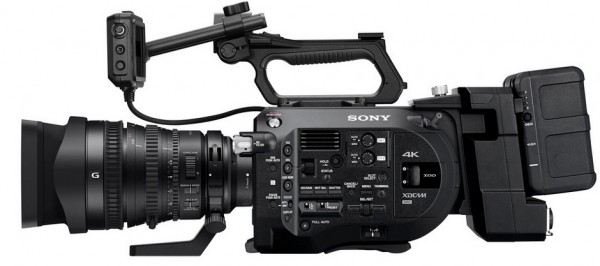 I made this decision early on during the shoot for a couple of reasons. I knew if we would end up missing shots (which we did) that the slow motion would allow us to extend the shots we had. I also felt that super slow motion helped create this otherworldly feel and mood. It made it easier in my opinion to tell the story.

Our two lead dancers Franchesca Bass and Antwon Keith were amazing to work with. They had such a great energy about them and were open to try any idea. The dancing you see in the video is completely "freestyled". It was a mutual decision we all made together during pre production. It was about being liberated from boundaries and having creative freedom to explore.
According to Embryo, the post-production process of editing the video was fairly seamless as the treatment was pretty detailed and straight forward. The grading process was a lot of fun, as well as challenging. He didn't have a specific look in mind and usually doesn't use a look up table when shooting. He prefers shooting and looking at the log/raw footage. He used S-log3 for his gamut choice.
The main objective of this entire project was exploring creative freedom. The colourist he worked with was Loren White, who was very helpful about exploring different looks and helping Embryo find the look of this video. There was some light post comp work done by a mutual VFX Editor they both have worked with on previous projects. There were telephone poles and lines that were removed from certain shots as well as some background hands and faces.
Embryo considers this shoot as a good example of the camera's capability especially during this time when everyone is confused on what camera in/under the 10K range to get. Here's what he also had to say about shooting with the FS7:
…I had a really great experience using the camera. A lot of people talk that Sony's look is too video-ish and not cinematic and I think this video proves that wrong. I think the footage is incredibly cinematic when a person knows how to expose slog3. Either way I wrote about some of my experience in the description of the video. Would love if this was shared. I think it will be helpful for people who are conflicted on what their next camera purchase should be.
Order Link
Sony PXW-FS7 XDCAM Super 35 Camera System
Amazon Link:
Sony PXW-FS7 XDCAM Super 35 Camera System
Claim your copy of DAVINCI RESOLVE - SIMPLIFIED COURSE with 50% off! Get Instant Access!