Today is July 12th, that can only mean one thing – Happy Prime Day, Everyone! Amazon are set to kick every single retailers' collective asses with their Global Amazon Prime Day that is happening right now promising more deals than Black Friday! With thousands of deals on 4K and HD TVs, DVD's, Blu-rays, cameras, lenses, media cards and other important accessories on sale. I know, you've probably seen this a million time today on just about every website you've been on, but hey pretty soon Amazon will sell EVERYTHING in the world, and shopping there would probably be compulsory.
No seriously, there are some cracking good deals on today.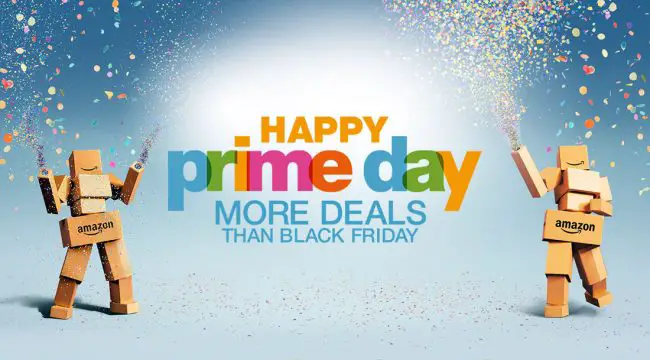 Check out some of the links we've put together that you photographers, video geeks and gadget freaks would appreciate. Be sure to check back every hours, as the deals do change, kind of like Lighting Deals. Also, it's worth to note that these deals are only for Amazon Prime Members (but the good thing is you can sign-up for a 30 days risk-free trial and then cancel if that's not your thing). I have Amazon Prime personally and find it useful with free next day delivery on most items for those occasions I lose my card reader and need one before a shoot STAT!
Samyang lenses (20% Off) deals:
Other Deals that might be of interest:
MSI NVIDIA GTX 970 Gaming Twin Frozr HDMI DVI-I DP Graphics Card (4GB, PCI Express, DDR5, 256 Bit) – Amazon UK
Browse through all the Amazon Prime Day Deals here depending on your location: Amazon US, Amazon UK.
Claim your copy of DAVINCI RESOLVE - SIMPLIFIED COURSE with 50% off! Get Instant Access!