Sony has some great news for Sony F5/F55 owners – (most of) you can now upgrade to the much anticipated Firmware Update v8.0 (unless you're an early adopter). Apparently not all PMW-F5 and Sony F55 CineAlta cameras are created equal, as in a quite baffling and surprising move, Sony announced the immediate availability of Firmware Update 8.0 allowing F5/F55 owners to record in the new 4K XAVC Class480 codec, support for the new AXS-R7 4K Raw recorder and a few other new functions, bug fixes and other improvements (except for certain cameras falling in a serial number range). You can see the serial number range below; Sony advise if your camera falls within this range to either contact your Sony Service Centre (if you are based in the US/North America) or email Prime Support for EU camera owners. There are no further details at this point as to how cameras falling into the dreaded serial number range can upgrade to Firmware v8.0 (if at all possible); my guess is there is some sort of physical limitation of the boards inside the early F5/F55 models, but this has not been confirmed.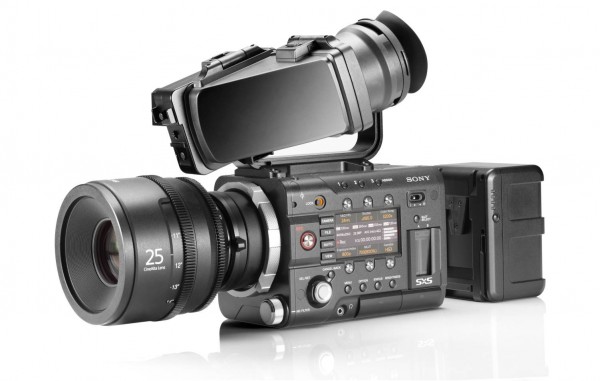 Cameras in the following range should not attempt to download and upgrade via normal firmware procedures, instead they should follow the instructions below.
DO NOT download and install version 8 firmware if your serial number falls within this range…..
Model
Serial Number
PMW-F55
100001 – 100723

500001 – 500036

PMW-F5
100001 – 100781

500001 – 500020
United States service centers:
Eastern Service Facility
Teaneck
Sony Service Center
Sony Electronics Inc.
123 W. Tryon Avenue
Teaneck, New Jersey 07666
Voice: 201-833-5300
FAX: 201-833-5312
E-mail: [email protected]
Western Service Facility
Los Angeles
Sony Service Center
Sony Electronics Inc.
2706 Media Center Drive; Suite 130
Los Angeles, California 90065
Voice: 323-352-5000
FAX: 323-352-5039
E-mail: [email protected]
OR EUROPE CUSTOMERS WITH CAMERAS IN ABOVE SERIAL NUMBER RANGE:
To allow us to proceed, please supply the following information to the following email address[email protected] and we will advise next steps.
First name
Last name
Email address
Company name if applicable
Business Phone
Country*
Which product do you own?      
Serial Number (6 digit number)
Which firmware version is currently installed?
And confirm if the CBK-55PD option installed?*
CANADA:
Sony of Canada (Customer Service Solutions Group)
Service Operations
211 Placer Court
Toronto, Ontario , M2H 3H9
Sony Montreal Service Center
Sony du Canada Ltée
2886 Boulevard Daniel‐Johnson
Laval, QC H7P 5Z7
Fusion Cine
1469 Venables Street
Vancouver, BC V5L 2G1
Professional Technical Support (Vancouver)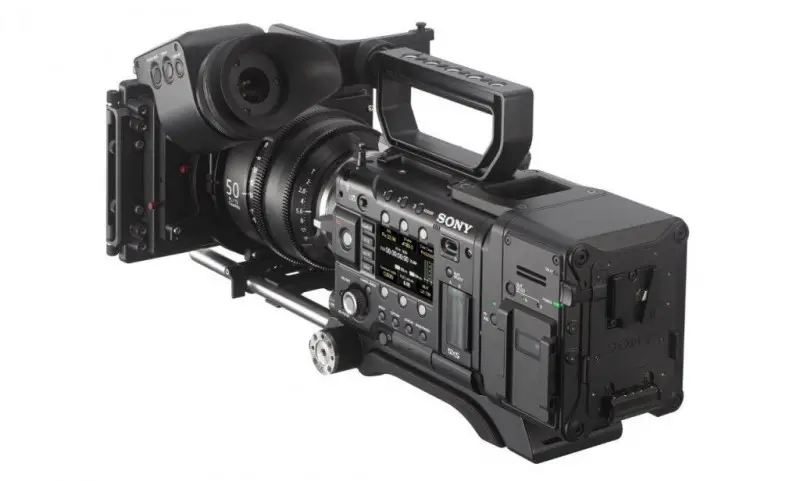 Firmware Version 8.0 Details:
XAVC 4K/QFHD Class480 (PMW-F55 and PMW-F5 with CBKZ-55FX 4K License)

XAVC 4K DCI Class480 in 23.98, 24.0, 25.0, or 29.97fps.
XAVC UHD Class480 at 23.98, 25.0, or 29.97fps.

Support for new AXS-R7 4K Raw recorder

4K/120fps recording (PMW-F55 only)
New format X-OCN recording – read more info on X-OCN here

Picture Cache function: The Picture Cache function is also available for recording to an AXS memory card. The Cache Rec Time can be selected up to 30 seconds.
Support for new G series and M series XQD memory cards
The new G series (QD-G32E, QD-G64E, QD-G128E) and M series (QD-M32A, QD-M64A, QD-M128A) have been added to the XQD memory card lineup, which can be used with the camcorder. Like the existing G series, the new G series can be used with all recording formats and also when "High Frame Rate Mode" is set to "On" or "Off." The M series, like the N series, can be used with MPEG 1920 × 1080 P/i and 1280 × 720 P.
* The XQD Express Card adapter (QDA-EX1) is required to use an XQD memory card
Bug Fixes

FPS control usability on Sub Display is improved. Lens aberration correction for some lenses is corrected.
When Audio Input switch is changed, Audio noise was occurred. This has been fixed.
When CBK-DCB01 is connected without the remote controller, Auto Iris function was not working correctly. This has been fixed.
The clip metadata recording Colour Bar was not correct. This has been fixed.
The F5 and F55 are getting quite old (in camera years, they've been around since 2012), even though they are still very much capable of producing fantastic images on both Hollywood movies and corporate promos and docu's alike, and it's refreshing to see Sony committed to upgrading those cameras with new features and expanded capabilities both internally and in Raw. I remember back in October 2012, #theNewF hashtag and "The Future Delivered Ahead of Schedule" or whatever that CineAlta slogan was quite a big deal, and I suspect Sony are cooking some upgraded models to refresh the CineAlta line-up as early as next year, if not even earlier.
The Sony FS7 took quite a big chunk of potential F5 owners, and I know a few owner/ops, who sold their F5s for a cheaper and equally capable FS7 ages ago, and while many PMW-F5 owners believe that owning an F5 puts them higher on the food chain for certain jobs and clients (and I am not saying it doesn't) a new model in the range – something different than both the F5 and F55 (and especially the FS7) can give F5 owners a reason to upgrade to a new camera, instead of going side-ways with an FS7. At least that's my opinion, yours may be different and that's cool. And I am also sure that there are a lot of F5 owners, would prefer to get a year more or even two out of their F5 before upgrading.
After all, four years is a long time, and even though Sony have always maintained their stoic stance of commitment to the CineAlta platform, and to their credit they have – by releasing a 4K license upgrade for F5 owners and getting all the way up to Firmware 8.0 overall; as good as these firmware updates are, IMHO the range would benefit from a new model or two.
NAB 2017 is more than six months away, but given the non-trade show announcement dates for the F5/F55 back in the day, I wouldn't be surprised to see new models even earlier than NAB.
Sony F55 Firmware v.8.0 download here
Sony F5 Firmware v8.0 download here
[via Sony Pro Community]
Claim your copy of DAVINCI RESOLVE - SIMPLIFIED COURSE with 50% off! Get Instant Access!