You may recall not that long ago, we posted about slimRaw – a must have software for those shooting with just about any form of Raw whether it being a Blackmagic Design CinemaDNG Raw from a Micro Cinema camera or an URSA Mini to a Magic Lantern variant for the Canon 5D Mark III for example or even FS Raw from cameras like the Sony FS700/FS5/FS7 with the Odyssey7Q+, among many others (see a full list of supported cameras below). For those, yet not familiar with slimRAW it is basically a fast CinemaDNG compressor that converts uncompressed CinemaDNG raw video to lossless compressed CinemaDNG.
The best part is that this conversion doesn't affect the image quality of the initial files. Furthermore, the lossless compressed raw video output of slimRAW is exactly the same after decompression as the original uncompressed video.

Our good friends at slimRAW just released the latest update version 1.7 , which now adds the ability to downscale CinemaDNG raw to half its original resolution.
This means that with slimRAW v1.7 you can now get a 2K CinemaDNG from 4K CinemaDNG, 2.3K from 4.6K (very handy for those who want to save hard disc space and shoot with the Blackmagic URSA Mini), etc.
Together with the previously available raw compression functionality, this allows huge data size reductions (up to 20:1 or more) and facilitates a Raw proxy workflow for high resolution CinemaDNG production.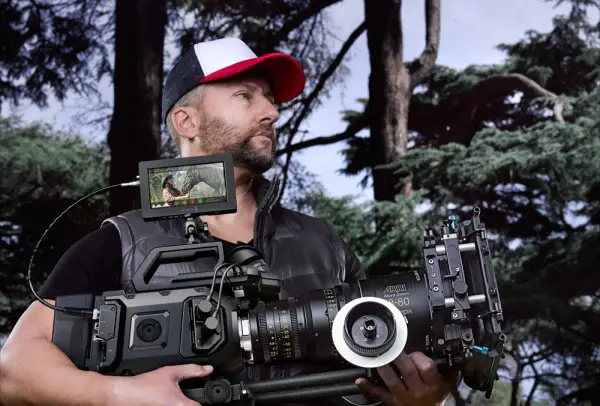 Aiming to exploit the convergence of raw video editing and grading capabilities in popular post production suites such as DaVinci Resolve 12.5, CinemaDNG raw proxies enable a smoother raw editing experience while preserving the grading flexibility of the raw workflow.
Traditionally, editors would use proxies in a popular intermediate video codec like Apple ProRes or Avid DNxHD. However, slimRAW puts forward a different paradigm geared specifically for high resolution CinemaDNG raw video production by having the unique ability to generate Raw files at 50% the horizontal and vertical resolution of the original CinemaDNG raw files.
Coupled with lossy compression, this would result in ratios as high as 20:1 when using Lossy 5:1. For example, raw proxies created by slimRAW (using 5:1 lossy) from 4K CinemaDNG will have a 2K resolution and data rate similar to 1080p ProRes 422. Raw proxies created by slimRAW (using 5:1 lossy) from 4.6K CinemaDNG will have a 2.3K resolution and data rate similar to 1080p ProResHQ.
Benefits of slimRaw Raw Proxies:
Raw proxies look and behave like straight off the camera raw files – Lower resolution proxies created by slimRAW are in the CinemaDNG format, the same as the original video.
Keep the same Raw workflow inside your post production suite as if you were grading the original Raw files.
Because the file and folder structure of the proxies mimic the original video, it is very easy to relink back and forth between originals and proxies. All you need to do is change the top media folder. No actual conforming needs to be done.
Raw proxies allow modification of raw processing related parameters, like white balance, exposure, highlight recovery, etc. at any time. This is particularly nice in the context of unified video environments mentioned above. Going from editing to grading and back just works. For example, you don't need to re-render proxies to observe an exposure compensation adjustment in the raw settings.
To learn more CinemaDNG workflow with raw proxies check out this article here.
slimRAW is available for Microsoft Windows and Apple OS X. Download slimRaw version 1.7 here.
Supported Microsoft Windows versions:
64-bit editions of Windows 10, Windows 8/8.1, Windows 7 and Windows Vista
Supported Apple OS X versions:
OS X 10.11, 10.10, 10.9 and 10.8
An x86-64 processor is required. An SSE4.2 capable CPU is recommended.
For a list of supported cameras, compatible video production software and more information about slimRAW visit: http://www.slimraw.com
Claim your copy of DAVINCI RESOLVE - SIMPLIFIED COURSE with 50% off! Get Instant Access!