Blackmagic Design just announced the latest firmware update for their Video Assist lineup of Full HD and 4K recorder/monitors. Firmware 2.3 adds several highly anticipated and requested features and new functionality to the Blackmagic Video Assist 5-inch and also the Video Assist 4K, such as the ability to add 3D LUTs for monitoring. This update also adds improved DNxHD and DNxHR support, false colour monitoring, expanded focus options and new screen rotation features to the Video Assist 5-inch model. The Blackmagic Video Assist Firmware Update 2.3 is free and available for download now directly from the Blackmagic Design website here. Check out more details on all that's new in Firmware 2.3 below.
Blackmagic Video Assist Firmware 2.3 New Features
Upload up to 6 x 3D LUTs on both Blackmagic Video Assist & Video Assist 4K
MXF wrapper to DNxHD for the Blackmagic Video Assist
DNxHD different bit-rates – DNxHD 220,145 and 45 for the Blackmagic Video Assist
False Colour monitoring to the Blackmagic Video Assist
Expanded options for Focus Assist to include Red, Green, Blue and White as well as Peaking
Manual control for screen orientation
Extended HDMI luminance range for the Blackmagic Video Assist
Improved screen colorimetry on Blackmagic Video Assist
Improved fan audible noise on the Blackmagic Video Assist
Minimum system requirements for Mac OS/Windows
macOS 10.12 Sierra or later
macOS 10.11 El Capitan
USB 2.0 port for software updates
Microsoft Windows 10 64-bit
Microsoft Windows 8 64-bit
USB 2.0 port for software updates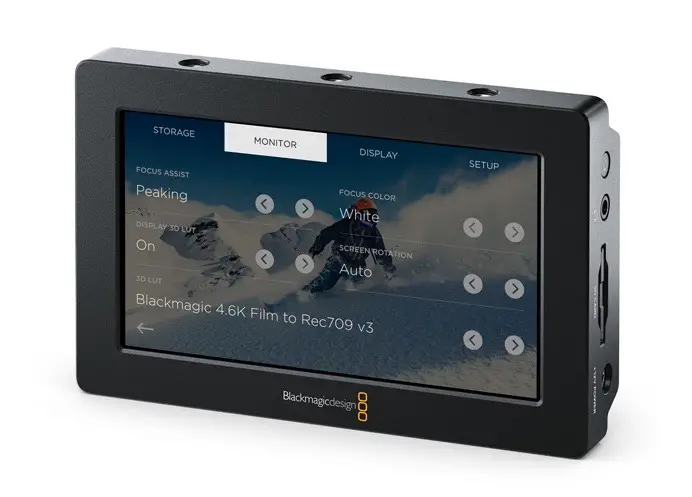 "Blackmagic Video Assist is perfect for customers that need better monitoring and higher quality recording," said Grant Petty, CEO, Blackmagic Design. "This new update adds incredible LUT monitoring to both models, and brings some of the same powerful high end features from the 7" Blackmagic Video Assist 4K model to customers that have the 5 inch Blackmagic Video Assist model.

We think the massive number of features on the 5 inch Video Assist model is amazing when you consider it only costs $495! Thats why Blackmagic Video Assist has become an essential part of every filmmakers toolkit because they help customers shoot and capture higher quality video with everything from DSLRs to older tape based camcorders, and even the latest digital film cameras!"
Download Firmware 2.3 from Blackmagic Design here.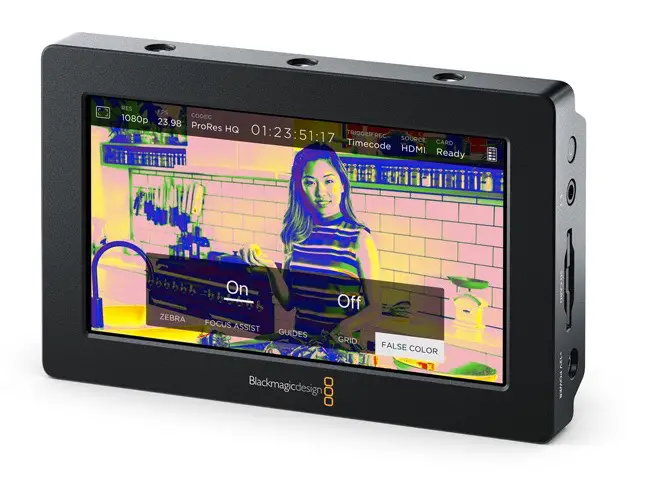 The Video Assist 4K and now the Video Assist have come a long way since they hit the market, and since I reviewed the Video Assist 4K (my review unit at the time didn't even have DNxHD) earlier this year. You can check out my review here.
Now with previous firmware updates and especially the latest firmware 2.3, which is probably the most substantial update these models have received, the Blackmagic Video Assist and Video Assist 4K are becoming an even more desirable piece of kit for budget oriented filmmakers and appear as much more mature products ready to tackle just about any level of production.
Order links: 
Claim your copy of DAVINCI RESOLVE - SIMPLIFIED COURSE with 50% off! Get Instant Access!