The Blackmagic URSA Mini 4.6K has been out there for a while now with plenty of creative making some fabulous images with it, however this hasn't stopped the team at Blackmagic Design to continue and improve the camera. Camera Update 4.0 was a huge update, totalling overhauling the URSA Mini operating system, while making it easier for users to navigate through menus and change parameters. Now, in the latest Camera Update 4.2, Blackmagic Design adds new black shading calibration features for URSA Mini 4.6K, while enhancing the 3G-SDI compatibility on the Blackmagic Studio Camera and improving audio performance during SDI output on the Blackmagic Studio Camera 4K.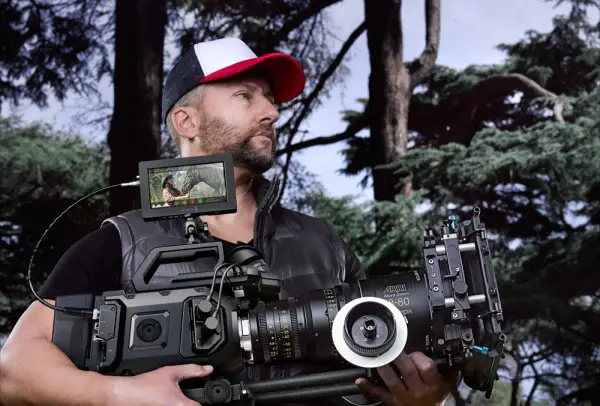 Blackmagic Camera Setup 4.2 Details:
Blackmagic URSA Mini 4.6K
Adds black shading calibration for URSA Mini 4.6K in Setup menu.
Blackmagic URSA Mini 4K
Blackmagic Studio Camera 4K
Improves audio performance when using 6G-SDI output.
Blackmagic Studio Camera
Improves 3G-SDI compatibility.
Those familiar with ENG cameras know that apart from ensuring you have proper white balance, it is also imperative to ensure your blacks are truly black by performing what is often referred to as "black balance" or black shading calibration. This is a term that is very familiar to RED Epic users, although with the URSA Mini 4.6K you won't have to perform it as often as it works very different from the RED cameras, due to the cooling design of the URSA Mini – you can read more about this here.
Usually, colour shifts in the shadows/blacks are caused by operating temperature variations of the camera sensor, so with the new black shading option, users should be able to get cleaner, more true shadows.
According to Blackmagic Design users can quickly optimize the camera's image quality by balancing the black levels in just a few seconds. This new option is located on page 4 of the camera's setup menu.
Blackmagic Camera 4.2 update and changes to the URSA Mini manual can be downloaded for free from the BMD support page here.
The support CFast 2.0 cards list has also been updated to include the SanDisk Extreme Pro 128GB and 256GB 'D' series CFast 2.0 cards. This is good news for those who own or plan to purchase SanDisk 'D' series 128GB and 256GB CFast 2.0 cards as the are now certified for ProRes and RAW recording. The codes you should be looking for when purchasing are SDCFSP-128G-x46D and SDCFSP-256G-x46D.
Here's more from BMD's Tim Schumman: ….'x' will vary from region to region in the product code (A for the USA, J for Japan, Z for China, D for Australia/New Zealand, and 'G' for the rest of the world) but what you want to look out for is the 'D' at the end which shows they are the new series of cards. They also have a D on the back of the card in the bottom left corner.
Blackmagic Design also released a new firmware update for their Blackmagic Video Assist and Video Assist 4K products. The latest firmware update 2.1.3 allows the false colour exposure tools to operate exclusive of 3D LUTs, so you can now accurately check exposure, even if a LUT has been applied.
This update also improves recording of long duration, low bit rate DNxHD 45 and ProRes Proxy files, as well as addresses an issue where black would be displayed if an empty LUT was selected.
Blackmagic Video Assist 2.3.1 Details
Improved functionality with the 3D LUT interface on the Video Assist and the Video Assist 4K
General performance and stability updates
Minimum system requirements for macOS
macOS 10.12 Sierra or later
macOS 10.11 El Capitan
USB 2.0 port for software updates
Minimum system requirements for Windows
Microsoft Windows 10 64-bit
Microsoft Windows 8 64-bit
USB 2.0 port for software updates
Download the Video Assist 2.3.1 update here.
Claim your copy of DAVINCI RESOLVE 16 - SIMPLIFIED COURSE with 50% off! Get Instant Access!