Schneider-Kreuznach are a popular name as both an optics and filter manufacturer. Some of you may recall their latest Xenon Cine Tilt primes that were announced recently as well as the Panasonic GH5 cage. Just this past week, Schneider also introduced new RHOdium Full Spectrum Neutral Density (FSND) filters, a lineup of high-end neutral density filters made to exceed the critical colour standards of the newest 4K, 6K, and 8K resolution cameras.
The new Schneider FSND filters are available in the popular 6×6 and 4×5.65 sizes for cinematography, and will cover the full range of ND densities: 0.3, 0.6, 0.9, 1.2, 1.5, 1.8, 2.1, 2.4, 2.7 and 3.0.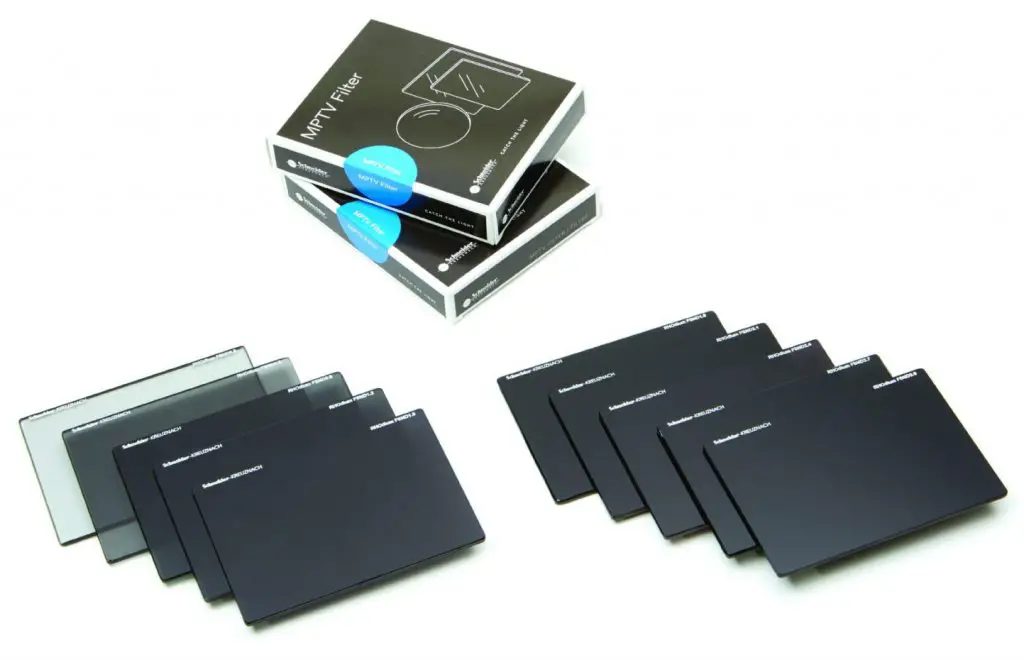 The new RHOdium filters are engineered with an extremely thin neutral density interlayer sandwiched between two sheets of crystal-clear SCHOTT water-white glass and manufactured to finer flatness/parallelism specifications than ever before.
The result is that they help resolve even the finest detail and produce images free from distortion or abnormalities. And by encapsulating the interlayer between the glass, rather than on the surface, RHOdiums are better protected from abrasions and other rigours of production.
While in the lab, the first step in the process for these filters is a method called "tristimulus scanning", a more critical colour measurement than methods previously used to measure filter quality. This method verifies neutrality by utilizing a colorimetric algorithm that compares samples to perfectly neutral light. According to Schneider, the result is unprecedented accuracy.
Additionally, in real world testing on popular high-end cameras, the RHOdiums have proven to be free of infrared light leakage that has plagued many previous ND filters.
According to DIT Dan Zimbaldi, "The Schneider RHOdium NDs preserve that natural colour while still capturing the full spectrum evenly. This is of particular importance in post production colour grading because it allows the colourist to grade all the shots the same, filtered or unfiltered."
Schneider's unique Edge Seal protects against de-lamination and edge chipping, while also reducing edge reflection and edge glare.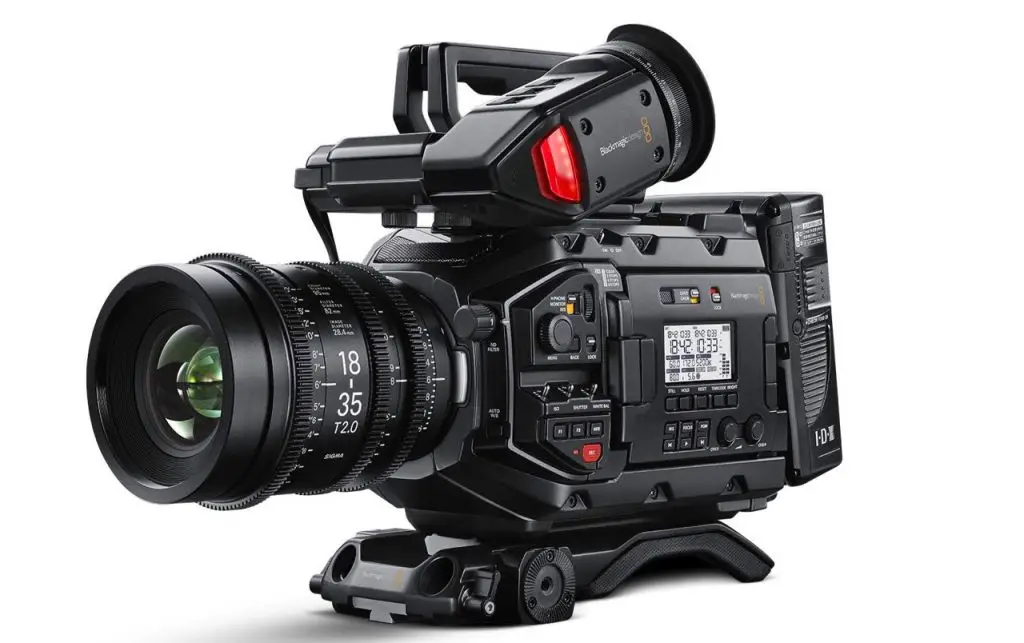 Owning a new cinema camera such as the RED Raven or SW, or a Blackmagic URSA Mini 4.6K (even with the Pro which has built-IN NDs, sometimes you'd have to heavily filter the sun) proper ND filers should be one of your first main accessories decisions. Most cinema cameras lack built-in filters, so you'd have to carefully test and consider, which ND filters are right for your setup and pocket.
The new full spectrum ND filters from Schneider will be available later this month starting at $450 for the 4"x5.65" size starts and $699 for the bigger 6×6. You can also check them out at the upcoming NAB 2017 trade show in Las Vegas.
[via Schneider Optics]
Claim your copy of DAVINCI RESOLVE - SIMPLIFIED COURSE with 50% off! Get Instant Access!