If you are like me and believe that we may be headed for a new "video format war", you may want to get a hold of this. Samsung and Amazon have teamed up and recently introduced a new HDR standard called HDR10+. I think the current HDR formats "infancy stage" has the potential for a "mini" Betamax vs. VHS fracas or at least, the more tame Blu-ray vs HD DVD head-butting from the past decade, but what do I know – I don't even own an 4K TV yet…
According to the two giant companies behind it, Amazon Video is the first streaming video service that will implement HDR10+ technology to deliver a new source of high-quality digital video to Prime Video customers around the globe with Samsung being the obvious TV choice to view it on, of course.
Arch-nemesis Google already allow users to stream 4K and HDR content through the Chromecast ULTRA and also upload 8K and HDR content to YouTube, but Amazon seems to be not far behind as they are apparently working hard on getting a new Fire TV out with 4K and HDR support according to this article here.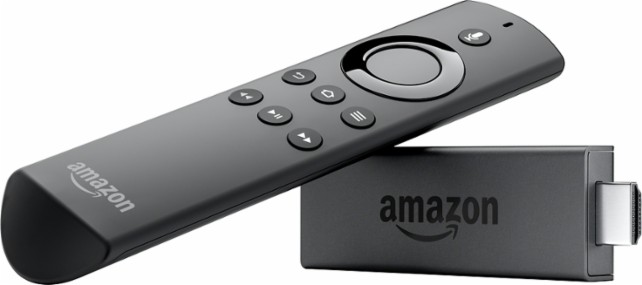 HDR10+ elevates the HDR10 open standard with the addition of Dynamic Tone Mapping. The current HDR10 standard utilizes static metadata that does not change during playback despite scene specific brightness levels.
As a result, image quality may not be optimal in some scenes. For example, when a movie's overall color scheme is very bright but has a few scenes filmed in relatively dim lighting, those scenes will appear significantly darker than what was originally envisioned by the director.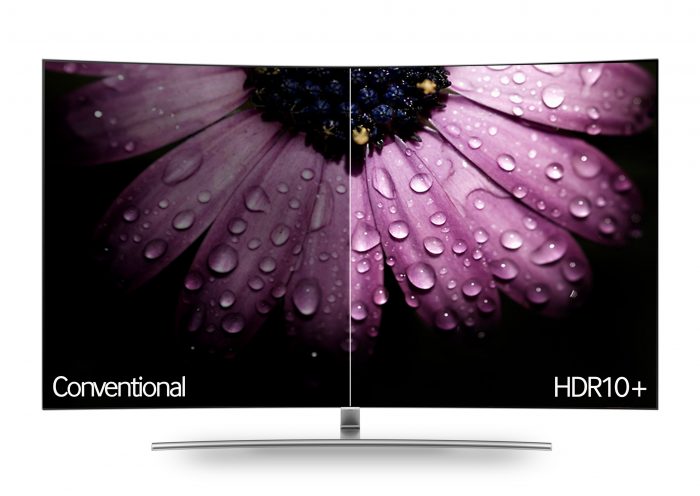 "As an advanced HDR10 technology, HDR10+ offers an unparalleled HDR viewing experience — vivid picture, better contrast and accurate colors — that brings HDR video to life," said Kyoungwon Lim, Vice President of Visual Display Division at Samsung Electronics. "We're excited to work with world-class industry partners, including Amazon Video, to bring more amazing HDR content directly to our 2017 UHD TVs, including our QLED TV lineup."

"Together with Samsung, we are excited to offer customers an enhanced viewing experience on a broad range of devices," said Greg Hart, Vice President of Amazon Video, worldwide. "At Amazon, we are constantly innovating on behalf of customers and are thrilled to be the first streaming service provider to work with Samsung to make HDR10+ available on Prime Video globally later this year."
HDR10+ incorporates dynamic metadata that allows a high dynamic range (HDR) TV to adjust brightness levels on a scene-by-scene or even frame-by-frame basis. With the ability to display outstanding contrast with detailed highlights and a richer range of colors, HDR10+ produces images that are much closer to the director's intent.
All of Samsung's 2017 UHD TVs, including its premium QLED TV lineup, support HDR10+. In the second half of this year, Samsung's 2016 UHD TVs will gain HDR10+ support through a firmware update.
The launch of the HDR10+ content continues Samsung's and Amazon Video's leadership in the HDR space. With the move to HDR 10+, Amazon Video is the first streaming service provider to begin development of the standard for its audiences.
In May 2015, Samsung and Amazon Video brought HDR to the market using the HDR10 open standard, the first in the field. This bold and innovative advancement laid the groundwork for several HDR launches. From Hollywood film studios to global TV manufacturers, HDR10 is the most broadly used HDR standard today.
Samsung worked with MulticoreWare to complete the integration of HDR10+ support in the x265 High Efficiency Video Coding (HEVC), which is available for free under an open source license, and is used by many popular commercial encoding system providers including Telestream, Haivision, and Rohde and Schwarz.
With HLG, PQ, Dolby Vision and now HDR10+, the HDR space seems a bit crowded and leading to the inevitable "sticker-ed logos overload" on the side of new 4K HDR TV's, which most manufacturers may sway to support more than one standard to ensure compatibility with HDR content.
All of this is fine, but more standards can inevitably lead to some serious consumer confusion as to what to buy, and "if I buy this TV, can I watch XYZ in 4K HDR…"
The HDR growing pains continue, but hopefully there is some light at the end of the tunnel as eventually more open standards to come out leading to more 4K TV manufacturers making TVs and set-top boxes more cross-compatible and displaying HDR content properly, as at the moment this can be a real problem.
[via Samsung]
Claim your copy of DAVINCI RESOLVE - SIMPLIFIED COURSE with 50% off! Get Instant Access!