Blackmagic just released firmware update 2.5 for the Video Assist 4K recorder/monitor adds highly accurate and professional monitoring tools such vector scope, RGB parade, histogram, and waveform to help you nail exposure and white balance every time. The latest update, as all firmware updates before it, is of course free for all current Blackmagic Video Assist 4K owners and can be downloaded via the link at the bottom of this post.
All scopes can be used full screen or as an overlay on top of the video. In addition, this update adds additional anamorphic de-squeeze options, along with a 'display blue only' command for 3D LUTs.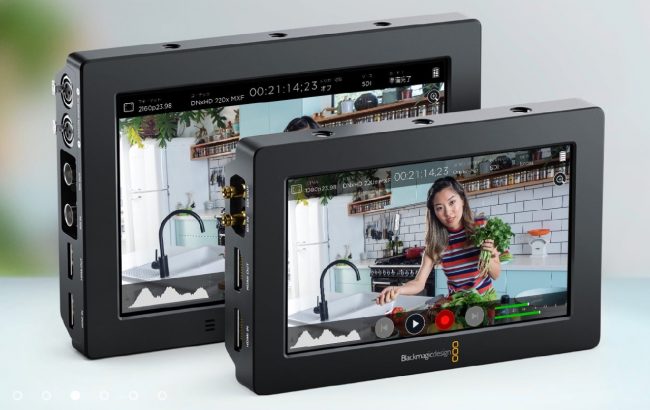 What's new in Blackmagic Video Assist 2.5
Add multiple Scopes to the Video Assist 4K
Add Anamorphic De-squeeze to the Video Assist 4K
Add Blue only to the Video Assist 4K
General performance and stability updates to Video Assist / Video Assist 4K
These additions are significant and do add more value to an already affordable piece of kit. I find myself using a waveform on cameras I use (or monitors that have it) more frequently than other exposure tools such as false colour, which is very useful as well, it's just that I prefer to use waveform. By also having a proper vector scope and RGB parade I can see where the colours of the scene fall, which is very helpful for nailing your balance.
A while back, I did review the Video Assist 4K, and for those who've not seen my review, you can check it out here.
Demonstrated at NAB 2017, these powerful new professional scopes can be viewed full screen for accurately evaluating video signals passing through Blackmagic Video Assist 4K, making it perfect for live production monitoring, as portable test scope for broadcasters, and even for balancing colour when colour grading using the RGB parade scope.
"Video Assist has become an indispensable part of everyone's production kit," said Grant Petty, Blackmagic Design CEO. "It's the perfect portable field monitor and recorder, or now its even a portable monitoring and scope solution for broadcast engineers. The addition of fully featured professional scopes makes it even more exciting and useful for customers."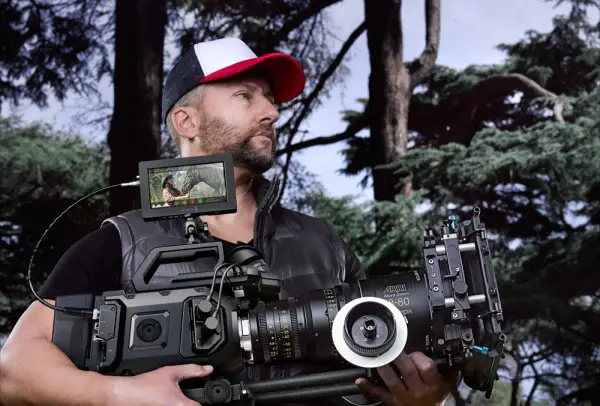 Minimum system requirements for macOS
macOS 10.12 Sierra or later
macOS 10.11 El Capitan
USB 2.0 port for software updates
Minimum system requirements for Windows
Microsoft Windows 10 64-bit
Microsoft Windows 8 64-bit
USB 2.0 port for software updates
Download Video Assist 2.5 Update here.
Now is also the perfect time to get the Video Assist 4K or the smaller 5-inch 1080p Video Assist at discounted prices as part of the Blacmagic Design Summer Special. The 7-inch Video Assist 4K gets a hefty $300 price reduction down to $595, while the 5-inch Video Assist goes from $495 down to an even more affordable $395.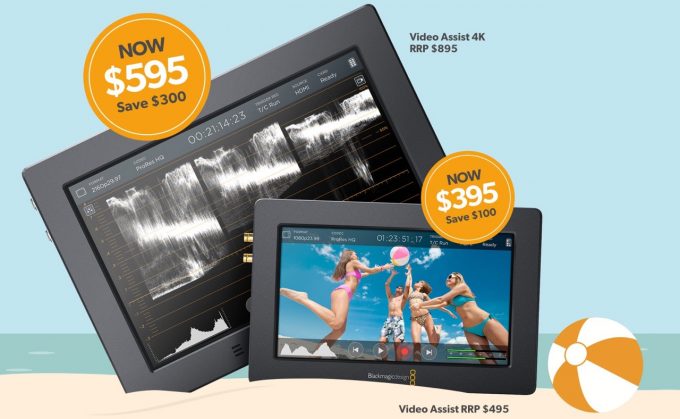 There is limited stock of these units at these prices so best to act fast. Hit the links below to order.
Claim your copy of DAVINCI RESOLVE 16 - SIMPLIFIED COURSE with 50% off! Get Instant Access!