AtomOS 8.4 Firmware adds 2K/240fps Raw-to-ProRes and 4K Raw from Panasonic Varicam LT to Shogun Inferno
Atomos have just announced a comprehensive free firmware update for their Shogun Inferno and Ninja Inferno 4K monitor/recorders. The AtomOS 8.4 firmware release brings key features that make capturing and delivering in HDR as seamless as in standard dynamic range (SDR). It also brings 2K/240fps Raw-to-ProRes and 4K 12-bit CDNG Raw recording to the Panasonic Varicam LT, when coupled with the top of the range Shogun Inferno. This adds to the existing Raw support for several Sony (FS5/FS7/FS700) and Canon EOS Cinema cameras (C300 II/C500), as well as improving support and enhancements for other models.
Atomos are also giving away a free Sunhood to those who purchase their 19 inch Sumo19 HDR production monitor/4K recorder. To learn more you can check out our post we did here.
"I'm delighted with what Panasonic and Atomos have achieved working together. The Varicam LT and Shogun Inferno was already a great combination, but the enhanced feature set of AtomOS 8.4 with 240fps brings you a new camera performance standard at the same price. Giving this firmware away for free, not as a paid upgrade, is part of the ongoing Atomos commitment to our loyal customers and to modern technology that keeps on giving." – Jeromy Young, Atomos CEO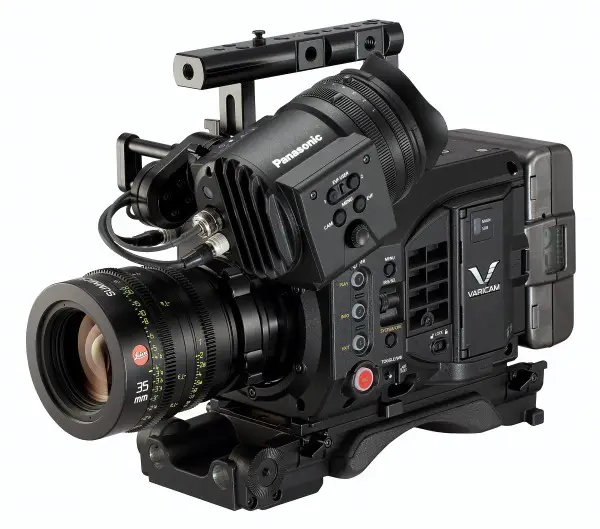 Raw and high-speed support for Panasonic Varicam LT
The addition of high speed 2K from the Varicam LT in AtomOS 8.4 is a big deal. You do need to use the Shogun Inferno to use the Panasonic Varicam LT in 2K at up to 240 fps (Raw to ProRes) direct from the Raw output of the camera. With the Shogun Inferno running the latest 8.4 firmware also enables 4K 12-bit Raw to CinemaDNG shooting at up to 30 fps and 2K 10-bit Raw to CinemaDNG at 100 and 120 fps.
The advances that AtomOS 8.4 brings to the Varicam LT mirror similar Raw recording options that the Shogun Inferno already offers for the Sony FS700, Sony FS5 (with CBKZ-FS5RIF Upgrade) and FS7 (with XDCA-FS7 expansion pack). As with all Atomos firmware updates, the latest one is free of charge as well.
General enhancements for Ninja Inferno and Shogun Inferno
Updated support of the IPP2 pipeline for RED DSMC2 cameras.

Inferno monitor/recorders can now be set to display the output of the camera or footage shot using the Log3G10 curve with REDWideGamutRGB.

Analogue audio embedding is now supported on loop through:

making the Infernos great gaming recorders, perfect for developers and others recording live game play up to 4K/60p in amazing 10-bit quality.

Audio support with Nikon cameras is also enhanced:
Support for 2TB drives has been optimised, providing extra-long recording times for 2K/4K high frames and CDNG RAW workflow.
Atomos have prepared a nice summary video for their IBC 2017 announcements and the latest enhancements that AtomOS 8.4 brings to the table:
HDR made simple
The Hybrid Log-Gamma (HLG) HDR output of cameras like the Sony FS5, Z150 and Panasonic GH5 can now be recorded directly to the Inferno series recorders with the correct metadata flags embedded into the Apple ProRes or Avid DNxHR .MOV files. With this metadata the recorded clips can be used seamlessly in an end-to-end HLG workflow, just like Rec.709.
These HLG clips can be natively edited in NLEs that support HLG, or uploaded directly to YouTube HDR in HLG to be seamlessly played back on any SDR TV for stunning improvements using the current SDR infrastructure. This is achieved with the metadata flag from the Atomos recording following the file through the NLE, then on through to YouTube HDR upload.
Finally, it is then played out from HDR supported devices like the Google's ChromeCast Ultra and Amazon's Fire TV with 4K Ultra over HDMI correctly to any SDR or HDR TV – Atomos makes it simple to produce HDR in HLG today.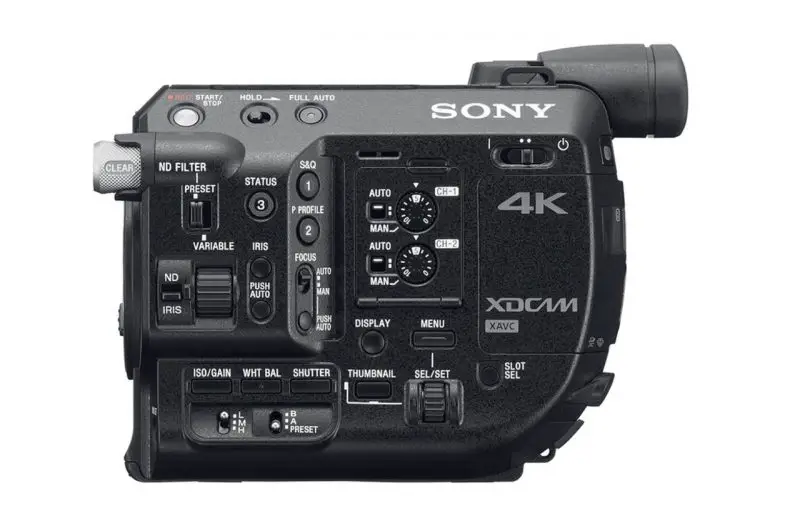 The Hybrid Log-Gamma (HLG) HDR output of the cameras like the Sony FS5, Z150 and Panasonic GH5 can now be recorded directly to the Inferno series recorders with the correct metadata flags embedded into the Apple ProRes or Avid DNxHR .MOV files. With this metadata the recorded clips can be used in a regular HLG workflow, clips can be edited in NLEs that support HLG or played out directly to a compatible HDR television in HLG.
For both HLG and PQ formats, the HDR info frames detected on HDMI input can be used to automatically set the gamut and gamma of the Shogun or Ninja Inferno's own display, making the user experience of shooting in HDR seamless. The HDMI output will also transmit the correct HDR info on loop out to other devices downstream. There is also the useful option to convert regular camera Log inputs from a wide range of cameras to display in HDR using either PQ or HLG, with a choice of output colour gamut – great if you want to connect a HDR TV in the chain.
"Our goal at Atomos has always been to bring the most up-to-date technology through new efficient ways to work. This gives every video professional more time for creativity," said CEO Jeromy Young. "Getting HDR to screen used to be a complex task that required specialist knowledge. With our latest enhancements, the process of monitoring, viewing, recording and delivering HDR is now simple and straightforward for the first time. I'm sure users will be stunned with the results, especially to standard SDR TVs with HLG."
Updates for Gaming
HDR flag support is also especially useful in the growing field of HDR video games capture from consoles like the PS4 Pro and the upcoming Xbox One X. These flick between different modes depending on the game (SDR or HDR) and the recorded files on the Atomos recorders in 4Kp60 will follow the changes so your footage always looks amazing.
AtomOS 8.4 firmware is available now from the Atomos website.
Claim your copy of DAVINCI RESOLVE 16 - SIMPLIFIED COURSE with 50% off! Get Instant Access!