After getting some sweet pro accessories from ARRI's PCA division, the Canon C200 is now getting third party accessories from Wooden Camera. I am a huge fan of Wooden Camera's stuff, especially their unified baseplates – they are simple to use, versatile and built like tanks. It has been quite some interesting few months lately for mid-tier Super 35 4K camcorders, with the imminent release of the Panasonic EVA1 towards the end of the month and the fact that the Canon C200 has been shipping for the past month or so, getting just the camera is step #1 in making it production ready.
Wooden camera has some new accessories to make your life easier when rigging a C200 for a shoot including a baseplate, top plate, handgrip extension cable and a V-mount or Gold mount plate for some extra juice.
The Canon C200/C200B Unified Accessory Kits are camera support packages designed for the Canon C200 and C200B cameras. The Canon EOS C200B being an EVF-less and Top handle-less version for drones and gimbal stabilizers and such. Kits include variations of the following:
Top Plate (C200, C200B)
Unified Baseplate (C200, C200B)
2x 15mm Rod
NATO Handle Kit (Cheese, 70mm)
Safety Dovetail
UVF Mount V2
Battery Slide
Rod Clamp
The most inclusive Canon C200/C200B Unified Accessory Kit Pro includes: Top Plate (C200, C200B), a top mounting cheese plate for camera accessory attachment that also includes the Canon C200 EVF Bracket Adapter, a Unified Baseplate (C200, C200B, C700), a quick release baseplate that holds two 15mm Rod (15″) at the correct lens height,  NATO Handle Kit (Cheese, 70mm), a quick release handle for secure camera carrying, the Safety Dovetail (12″) for tripod mounting and counterbalancing, Wooden Camera's own UVF Mount version 2 for attaching Canon's included LCD unit or external EVF to your rig, and their Battery Slide for attaching a V-Mount or Gold Mount battery plate. It is priced in the $2000 range and can be ordered direct from Wooden Camera here.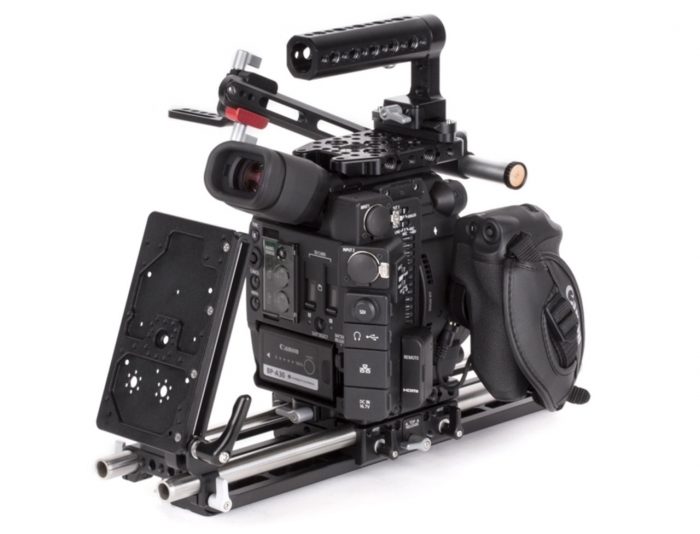 Canon C200/C200B Wooden Camera Top Plate
Priced at $195 USD, the Top Plate for Canon C200 and C200B cameras features arrays of 1/4-20 holes in standard spacing and ARRI Accessory Mount in several places (3/8-16 threaded hole with locating pins adjacent). The included EVF Bracket Adapter allows you to reinstall the L bracket and LCD that comes with the camera.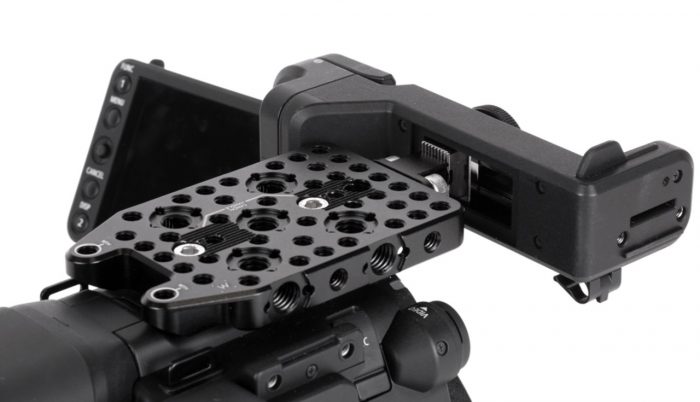 Unified Baseplate for Canon C200
The Unified Baseplate is a quick release baseplate for the Canon C200/C200B camera that provides lightweight 15mm rod support at the correct lens height. The baseplate quick releases in two ways, giving the user the option to take the rods or to leave them behind. The unified baseplate is priced at $499.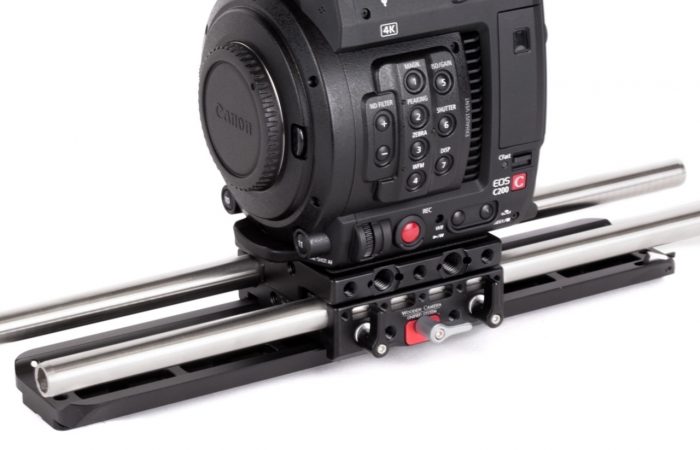 Canon Cinema EOS Handgrip Extension cable
The Canon C-Series Handgrip Extension Cable allows the Canon C100, C100 Mark II, C200, C200B, C300, C300 MKII, and C500 handgrips to be relocated while retaining all electronic control. The Cable length currently available is 20 inches (50 cm) and the cable extension is priced at $95.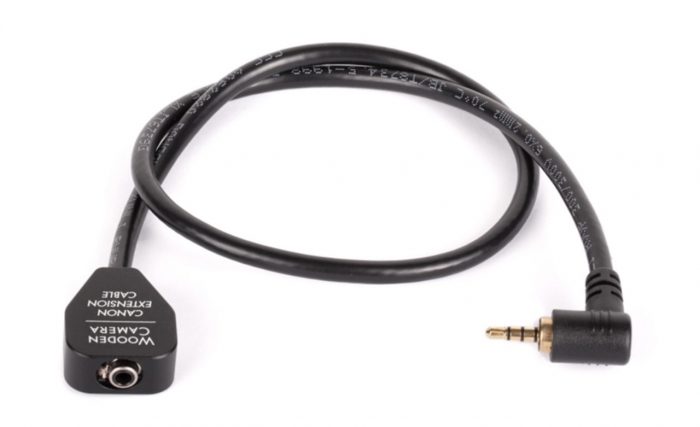 Canon C200 Highlights/Features
4K DCI Cinema RAW Light to CFast 2.0

4K/60p – 10 bit
4K/30p – 12 bit 

Internal Compressed Codec options:

4K/60p Long GOP 8bit 4:2:0 at 150 Mbps in MP4
4K/24/25/30p Long GOP 8bit 4:2:0 at 100 Mbps
2K/HD at 35 Mbps 8bit 4:2:0 in MP4
Full HD 120fps Continuous with no sensor crop
Records onto SD cards
Can do 2K/Full HD Proxies on SD card and Raw on Cfast 2.0

Up to 15-stops dynamic range (Cinema RAW Light)
Wide DR, Canon LOG & Canon LOG 3
Dual Pixel CMOS AF with touch control and extensive shooting functions
Built-in NDs – 2/4/6/8/10 stops (like on the C300 MK II)
ACES 1.0 Support
BT.2100 (PQ) HDR support
HDR ST-2084 LUT (in EVF)
Uses BP-A30 and BP-A60 batteries (same as C300 MK II)
8bit 4:2:2 XF-AVC 4K internal codec coming Q1 2018 as free firmware
NO Way to Output 4K Raw (has to be recorded internally)
HDMI Output:

1920 x 1080p – 10bit 4:2:2
3840 x 2160 – 8bit 4:2:2

SDI Output:

2048 x 1080 / 1920 x 1080 – 10bit 4:2:2 – Raw Light
1920 x 1080 – 10bit 4:2:2 

Price: $7,499 (B&H, Adorama)
To learn more about Wooden Camera's C200 accessories and also kit they make for other cameras head over to their website here.
Claim your copy of DAVINCI RESOLVE - SIMPLIFIED COURSE with 50% off! Get Instant Access!