Rycote is a well-known, high-quality, no nonsense, UK manufacturer of advanced microphone windshields and suspension systems, that a lot of third party companies that make actual microphones use – for example the Lyre suspension in the Rode Video Mic Pro is made by Rycote.
I own a bunch of their windshields for my Sennheiser ME-66 and MKH-416 (in addition to the Rode VideoMic Pro R), and have always enjoyed the quality of their products. I don't claim to be an audio expert when it comes to capturing high end audio for video productions, I try to get "soundies" to get the job done properly when the job's budget allows for, but as a reliable brand name in the world of microphone windshields, it doesn't get any better than Rycote.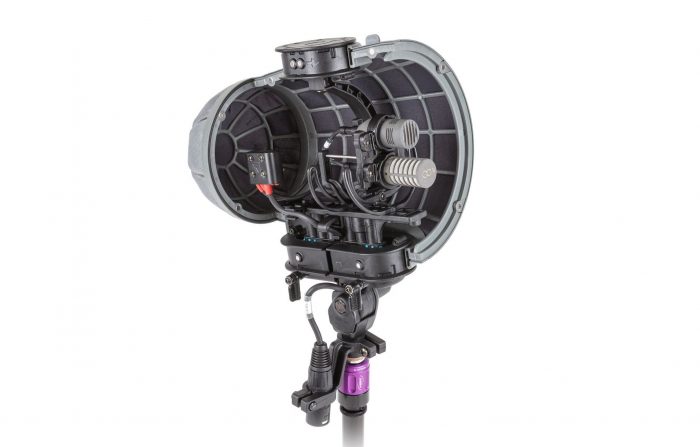 Recently, the UK based company announced the launch of the Stereo Cyclone range of advanced windshields for stereo microphones. According to Rycote, this was a direct results of customer demand, who wanted a stereo version of the company's flagship Cyclone windshield (for shotgun mics).
The new Stereo Cyclone range features a comprehensive selection of professional windshield kits, designed for the popular stereo and surround techniques including:
X/Y pairs
M/S pairs
Double M/S
Stereo mics
Ambisonic mics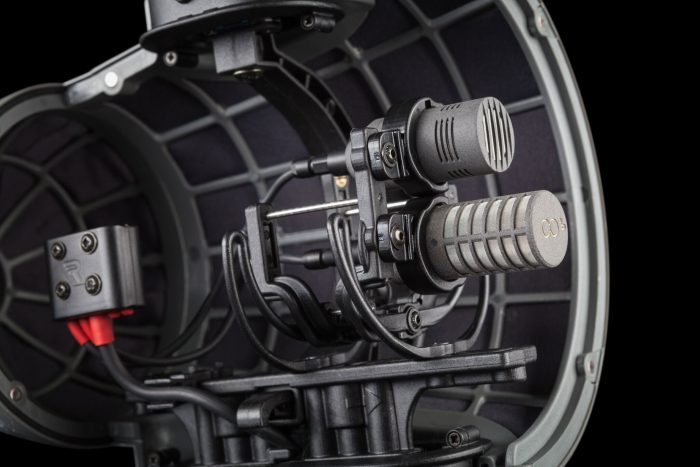 Simon Davies, Managing Director of Rycote adds: "Customer feedback has highlighted the need for a robust, practical and high-performing Stereo windshield and shock mount system, and we truly believe that the Stereo Cyclone range delivers this…and more. This range represents a significant undertaking for Rycote, and we are delighted to now be able to offer our customers this extensive range to accommodate their surround and stereo recording needs."
By successfully addressing the design challenges presented by the introduction of multiple microphones, Rycote were able to delivery the stunning performance of Cyclone, however this time designed exclusively for stereo microphone applications. Their unique design approach has enabled them to keep overall size as compact as possible – so most Stereo Cyclone models feature Rycote's Small or Medium Cyclone basket sizes.
Each model has been individually designed and optimised to perfectly complement specific, popular stereo microphone combinations, and every Stereo Cyclone windshield is individually hand-built in Rycote's factory in Stroud, UK. This very specialised manufacturing process is carried out by a highly-skilled Rycote technician, and takes many hours to complete.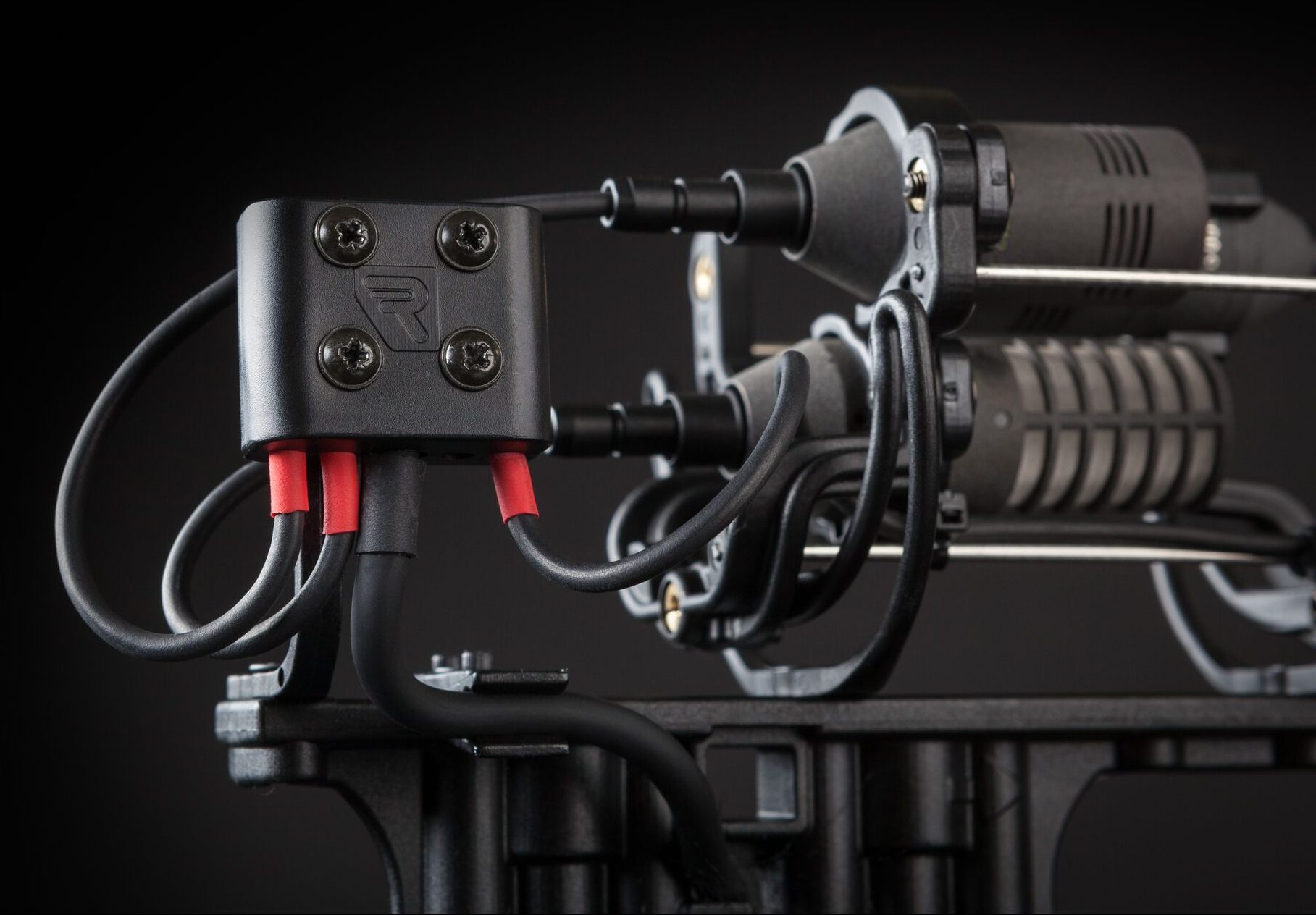 With each new Stereo Cyclone model designed to perfectly accommodate specific microphone combinations, the range of supported mics is quite extensive nearing 30+ models to choose from. Rycote have a handy online 'configurator' to make finding the right model really easy.
Stereo Cyclone also features a sleek new Connbox, redesigned for stereo and multichannel microphone configurations. The Connbox takes care of internal cable routing, isolation and vibration reduction – each one is uniquely built for specific microphone configurations, with every wire and connector precisely measured for maximum performance.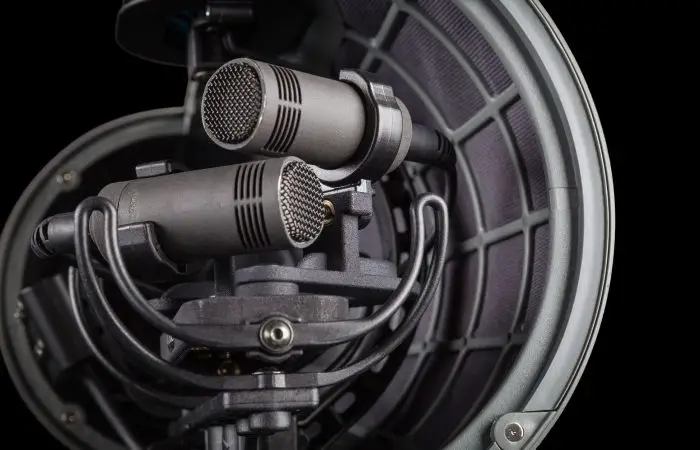 Rycote Stereo Cyclone Highlights
A unique "multi-suspension" design includes the Rycote patented Lyre®Microphone Suspension System
Proprietary Floating-Basket Suspension (patent pending) with Lyre Technology for outstanding isolation between the basket structure and the microphone suspension
The two-piece, Z-Locking Windshield can be removed from or attached to the suspension in an instant using just one hand allowing audio professionals to capture the best possible audio in any environment. Reassembly is automatic as components magnetically snap into perfect alignment.
Like the mono Cyclone range, the Stereo Cyclone features breakthrough advancements in wind and shock isolation performance. Increased transparency is achieved due to the cone-like shape, with no reflective parallel surfaces which greatly reduces room-tone effects. An optional Cyclone Windjammer can be used for the most extreme weather conditions, delivering wind-noise reduction that exceeds any other windshield system available today.
UK pricing for the XY pair Stereo Cyclone kit is around £720 + VAT. To learn more head over to Rycote's website here.
Claim your copy of DAVINCI RESOLVE - SIMPLIFIED COURSE with 50% off! Get Instant Access!