The Panasonic EVA1 "footage embargo" has lifted and those with early access to the camera have started to get some footage out. Noel Evans has been shooting with the Panasonic EVA1 and just shared and impressions from the camera on his Vimeo page. The EVA1 has big shoes to fill, as it is billed as a "mini Varicam LT" to a degree, getting a similar Dual ISO feature, a S35 sensor and an EF mount, not to mention a solid range of 10bit internal 4K, 2K and FHD codec options to suit just about any level of low to mid-tier production.
There are many indie filmmakers eyeballing the EVA1 as an upgrade to a Lumix GH5, or as a B-camera to a Varicam LT or other S35 cameras. In any case, Noel Evans has put together a really nice video below sharing his thoughts on the EVA1 and his footage.
Noel Evans talks about the Panasonic EVA1 from Noel Evans on Vimeo.
In his own words, Noel wrote:
This review is meant for the users. It shows B roll style shots typical of documentary / ENG etc shot on latest firmware as at October 9, 2017 and also two sequences that were shot on very early beta firmware (same as other pieces released).

The sequences are virtually identical, however the first is shot very uncontrolled with a basic two light set up. Something like a typical run and gun situation may be like and is what many users asked me for. The second is a full light lock version I've called – Light it baby. I have taken a little creative licence with this opting to add a very subtle flaring here and there to suit the mood.

All shots are graded with the standard Color board within FCPX, albeit 7-8 nodes per shot.

We were not provided any resources by Panasonic outside the camera itself and utilising gear provided by Lemac, John Barry Sales, Con Filippidis and myself, put this together very low budget style.

If there's a will there's a way.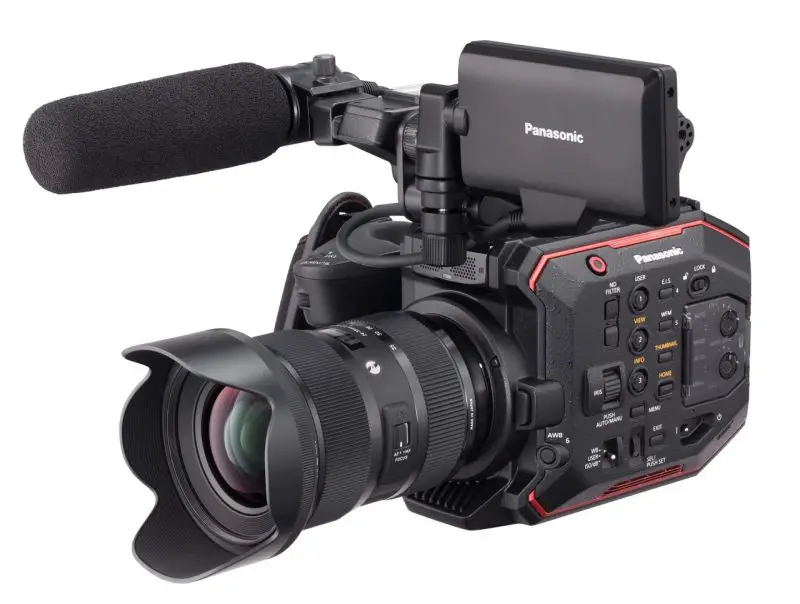 Panasonic EVA1 Features/Highlights
5.7K Super 35 CMOS sensor
Dual Native ISO (800 and 2500)
Native EF Mount (non-interchangeable)
4K at up to 60p / 2K up to 240p
10bit 4:2:2 internal codec for 4K and Full HD
Up to 400 Mbps data rate for internal
V-log & V-gamut
SD Card Recording
5.7K Raw Output (planned future update)
Electronic Image Stabilization (EIS)
IR Cut In/Out
ND Filter Wheel (2/4/6 stops)
XLR Audio
Tool-less design for top handle and side grip
HDMI & SDI 4K Video Outputs
1.2 kg // 6.69″ x 5.31″ x 5.23″ (L x H x W)
To see the three official promo films shot on the Panasonic EVA1, head over to my previous post here. For more behind the scenes check out this post.
So, we have more footage shot with the EVA1 and just like in previous examples I think ISO 2500 is way too noisy compared to ISO 800. I am not sure if it's just me, but I thought you are supposed to get a very similar noise performance at both ISOs given that's Panasonic's USP for this camera? Overall, I think this footage is really solid, albeit a slight bit magenta-ish, but maybe that's just my screen here.
Over at DVXuser.com forum there is an on going discussion not just on this footage, but also on the rest of the EVA1 footage we've seen so far, so those of you interesting in perusing and joining the conversation, click this link here.
What do you guys think? Do share in the comments below. To check out more of Noel Evans' work head over to his website here.
Claim your copy of DAVINCI RESOLVE - SIMPLIFIED COURSE with 50% off! Get Instant Access!