Panasonic just released the other two promotional films shot on the Panasonic EVA1 camera – "Radio 88" and "Near to Superstition." If you have been following our site for the past few days, you've probably already seen the first Panasonic EVA1 footage from a promo shoot in Iceland that was recently released (you can check it out here).
Prior to this, Panasonic unveiled the accompanying "behind the scenes/making off" promos for each short – you can see those here.
Panasonic is banking on the EVA1 becoming a huge hit given their extensive marketing campaign, which started with a teaser all the way back at NAB 2017 in April, then continued with an official announcement at CineGear in June and now we finally can see the official promo films shot with the Panasonic EVA1. I highly recommend seeing the films below in 4K if possible.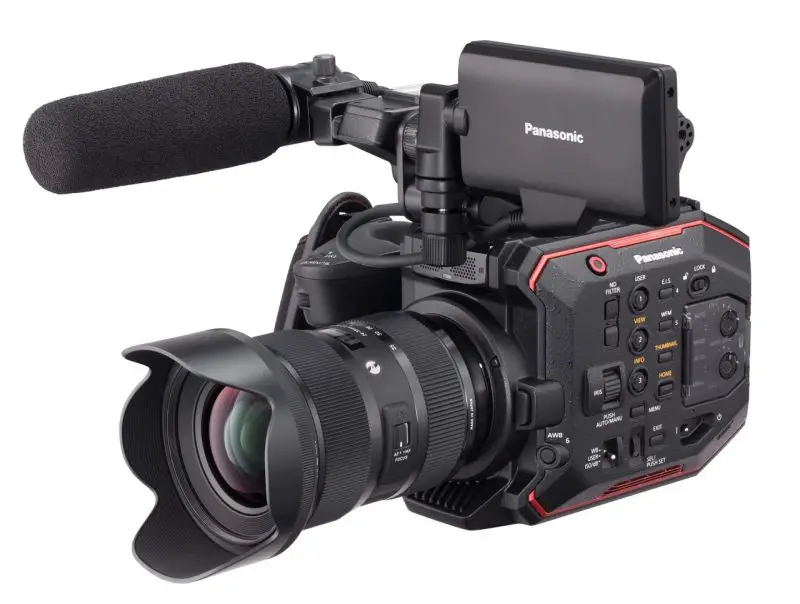 "Radio 88" shot on EVA1 by Johnny Derango, DP:
"Near to Superstition" shot on EVA1 by Elle Schneider, DP:
Panasonic EVA1 Features
5.7K Super 35 CMOS sensor
Dual Native ISO (800 and 2500)
Native EF Mount (non-interchangeable)
4K at up to 60p / 2K up to 240p
10bit 4:2:2 internal codec for 4K and Full HD
Up to 400 Mbps data rate for internal
V-log & V-gamut
SD Card Recording
5.7K Raw Output (planned future update)
Electronic Image Stabilization (EIS)
IR Cut In/Out
ND Filter Wheel (2/4/6 stops)
XLR Audio
Tool-less design for top handle and side grip
HDMI & SDI 4K Video Outputs
1.2 kg // 6.69″ x 5.31″ x 5.23″ (L x H x W)
For those, who have not seen it yet, check out the first EVA1 footage that was released shot by Filippo Chiesa. Below you can see a version of the footage with his own grade, which is a bit different to the original footage released by Panasonic here.
You can also listen to what Filippo had to say about the shoot in this Panasonic Live discussion from IBC 2017:
Here is also a Vimeo version of the same footage for those, who prefer the platform:
Panasonic EVA1 official film. Director/DOP grading from Filippo Chiesa on Vimeo.
I quite like how the "Radio 88" short is lit and the whole atmosphere around it. It very much reminds me of the style of Robert Richardson, ASC, who as I am sure many of you are familiar with, often works with Tarantino and is responsible for more than a dozen big Hollywood films of the last 25 years such as "JFK", "The Doors", "Kill Bill", "Django Unchained", "Hateful 8" and many others. I think his signature "par cans bounced from the floor or tables" that produce a sort of ethereal blown rim lights around subjects' hair style fit the mood of this short.
There is definitely noise in the shadows, especially in the scene where the male character runs through a city street at night, this had to be done at ISO 2500, but a bit too noisy for my taste. Other than that, I think Radio 88 looked really nice and was quite an enjoyable little short film, the interior radio booth scenes in particular.
I can't say that I am a fan of the "video-ish" looking blown highlights from the fluoro's in the launderette scene though, but that may have been a DP/Director artistic choice. I understand that in a scene with lighting fixtures in the frame, quite often they'd have to blow out as the exposure will be set for the actors' faces, but with different cameras blown highlights from fixtures can look very different – I quite like how the ALEXA and Varicam LT renders such (due to their huge dynamic range and sensor voodoo), and even the C300 II in some cases, but here, they didn't feel as gentle or rather subtle. Sure, I am pixel peeping at this point, but hey it comes with the territory on all "first footage from XYZ newly hyped camera".
The daylight exteriors looked really nice and organic to me in the third short – "Near to Superstition". However, I have to say that the noise levels in the campfire scene were quite harsh and way too mushy for my taste. I do understand that the scene was lit only by campfire and constructed to push the camera to its limits, but the skin tones fell apart and the overall noise didn't look organic at all.
For what its worth, I think the Panasonic EVA1 looks like a capable camera with a new 5.7K Super 35 CMOS chip, and an EF mount enabling users to choose from an endless pool of affordable and good quality lenses, combined with a strong 10bit 4K options on board. I can't judge a camera from a few promo films, despite them being produced by Panasonic and shot by very competent people – I think to a large degree they present the camera in a well-rounded way – the footage looks sharp, skin looks organic, and overall the camera exhibits decent dynamic range.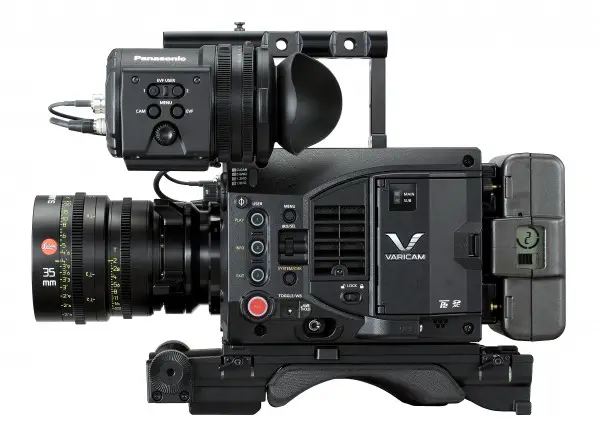 Sure, some shots do appear to be quite noisy, and in the real world – given how this camera is positioned to be able to shoot pretty much everything – from events and weddings to glitzy corporate promos, music videos, and low budget dramas, such shots are bound to happen, however I am not too sure if those super noisy shots do the camera a lot of justice and it would be interesting to see Panasonic's reasoning behind including them. As they don't seem to convince me of the benefit of a 800/2500 Dual ISO – one of the USPs of the EVA1.
The Varicam LT as a 800/5000, which works great – I have seen it in a demo environment and also projected, but I am still not convinced of the ability of the EVA1 to shoot noise-free at ISO 2500 (which isn't even 2 stops over 800) – at least not from these promos. All else looks great – well lit shots and skin in such shots – is top notch.
I am hoping to get a chance to shoot with the EVA1 at some stage and get some footage out there to see for myself what this camera can do.
What do you guys think so far? Does it tick a lot/all boxes for you? Are you convinced by the footage? Do you love it, do you hate it? Do let me know in the comments below.
Claim your copy of DAVINCI RESOLVE - SIMPLIFIED COURSE with 50% off! Get Instant Access!