According to 43rumors.com, Panasonic may announce a new GH5 camera that may potentially have extended video features and improve low-light performance. The rumored date for the announcing has been stated to be December 15th; which I find a bit weird, as it is right smack in the middle of Christmas shopping season and usually camera manufacturers do announce key new products in November so they can be ready to ship in early December for the holiday season.
Regardless of release date, the possibility of Panasonic announcing a new GH5 variant with even better video features becomes intriguing. According to several rumor sources, this potential new GH5 model (and no, it probably won't be called the GH5s) will launch in either January or Feb 2018, with "state of the art video functions, improved low light performance and a higher launch price compared to the GH5."
Apparently, Panasonic are trying to segment the Lumix GH5 into a stills version (which I believe is the current model available) and a potential new GH5 variant with better low-light and who-knows-what new video features. I mean, what else can they add to the GH5? 4K/60p in 10bit 422? Higher frame rates?
The current Panasonic GH5 is already awesome enough with 10bit 422 colour in normal speed 4K, high res anamorphic, 180fps super-slow motion, in-body image stabilisation, full-size HDMI out, and tons more. Plus, Panasonic have already announced a more advanced model for stills – the Lumix G9, which lacks the advanced video functions of the GH5, but on the other hand it is being pitched to sports and wildlife photographers.
So, regardless of whether, Panasonic announce a new model or not in mid-December, there are a few things I'd expect from them. First, I do expect them to keep the 4/3 sensor size – I really don't think the new rumored GH5 model to get the Panasonic EVA1 Super35 sensor, which has been developed by Panasonic to live in a camcorder body, plus with all the MFT lenses Panasonic makes, it would make zero sense for them to announce a camera and not have lenses for it.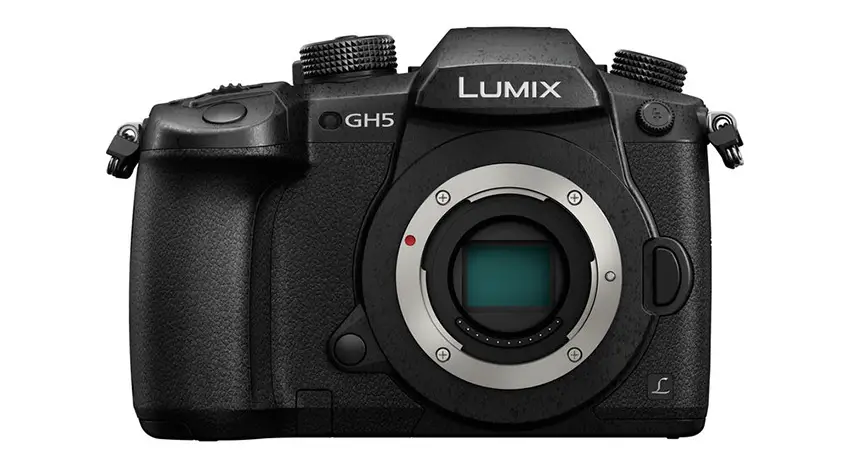 So, no, I don't think they are putting an APS-C or a Full-Frame chip in the new mirrorless camera. Second, the "better low-light" rumor makes a lot of sense, as this is the one area the GH5, due to the inherent 4/3 size, is lacking a bit when compared to competitor cameras with larger sensors. For some people shooting video, who is vested in Micro Four thirds glass, prefers the more compact stills camera size, and doesn't have the inclination to go up to an EVA1 camcorder, which is over $7K, a new GH5 model with better low light performance, may very well be a big deal and a worthy upgrade.
Until, Panasonic actually announce it, it's all speculation, but nonetheless, I like how Panasonic is moving – listening to their user base. I'll report on more concrete and official word when (and if) the time comes.
In the meantime, check out these Cyber Monday Deals below, or if you haven't already – I have prepared a separate Black Friday Week Deals post, which has a ton of awesome deals for photo and video here.

CYBER MONDAY DEALS (Most expire 11/27)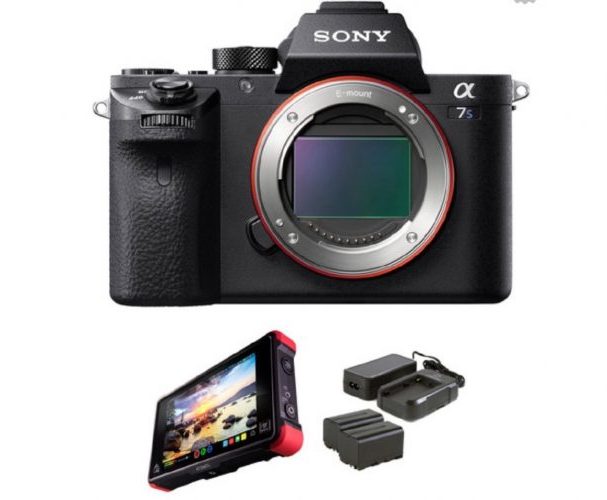 $500 Off Sony A7s II + Atomos Ninja Flame 4K Monitor/Recorder, now $3,542 at B&H
$200 Off SmallHD 701 Lite 7″ HDMI On-Camera Monitor, now $499
$290 Off 3DR Solo Drone Pro Bundle + Backpack/Accessories, now $299
$200 Off Sigma 135mm f/1.8 DG HSM Art Lens, now $1,199 at B&H
$150 Off Rokinon 12mm f/2.8 ED AS IF NCS UMC Fisheye Lens for Nikon F Mount with AE Chip, now $349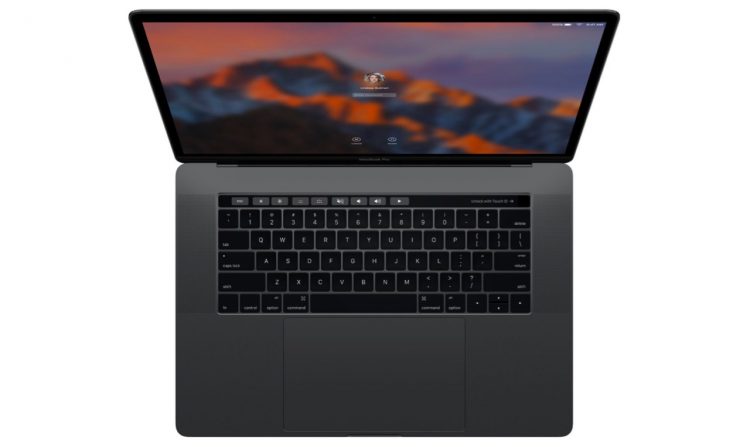 $700 Off Apple 15.4″ MacBook Pro with Touch Bar (Late 2016, Space Gray) – Now $2099

2.7 GHz Intel Core i7 Quad-Core
16GB of 2133 MHz RAM | 512GB PCIe SSD
15.4″ 2880 x 1800 Retina Display
AMD Radeon Pro 455 GPU (2GB GDDR5)
802.11ac Wi-Fi | Bluetooth 4.2
Touch Bar | Touch ID Sensor
4 x Thunderbolt 3 (USB Type-C) Ports
3.5mm Headphone Jack | Stereo Speakers
Larger Force Touch Trackpad
macOS Sierra

$600 Off Apple 15.4″ MacBook Pro with Touch Bar (Late 2016, Silver), Now $1,799
F&V LED Lighting Black Friday Week & Cyber Monday Deals: LINK
BeastGrip – Get 15% Off During Cyber Monday and BF Week!
Special offer – 15% off all Beastgrip-branded gear with code BF1. You can even add the code to our already discounted bundles like the Beastgrip + Kenko 0.75x ProSeries Wide Angle Lens Bundle for even more savings!
Spread the love with your family, friends and anyone you know that wants to upgrade the quality of their photos and videos. Offer expires at 11:59PM CST on Friday, December 1st, 2017.
Amazon Cyber Monday Deals!
Adorama Cyber Monday & BF Week Deals!
Canon Deals:
All kits include Pro 100 Printer and Photo Paper – Free Grip – Extra Battery
Canon EOS 6D Mark II DSLR Body
$1349 After $350 MIR (use code CADEAL2016)
Canon EOS 5D Mark IV Digital SLR Camera Body
$2849 After $350 MIR (use code CADEAL2016)
Canon EOS 5D Mark IV DSLR Body with Canon Log
$2949 After $350 MIR (use code CADEAL2016)
Canon EOS 5D Mark IV with EF 24-105mm f/4L IS II USM Lens
$4049 After $350 MIR (use code CADEAL2016)
Canon EOS 5D Mark IV with EF 24-70mm f/4L IS USM Lens
$3599 After $350 MIR (use code CADEAL2016)
Canon EOS 6D Mark II DSLR with EF 24-105mm f/4L IS II USM Lens
$2,249 After $350 MIR (use code CADEAL2016)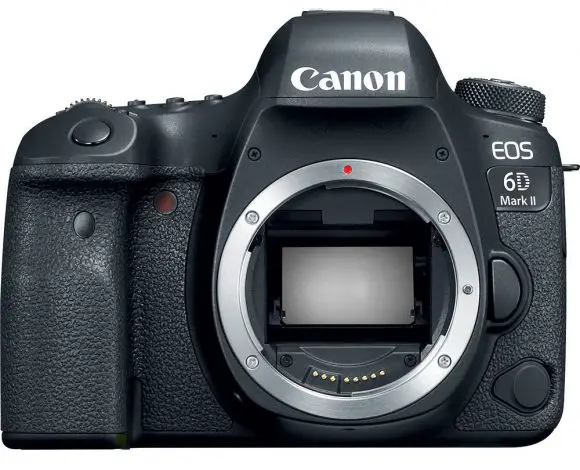 Nikon Deals:
Nikon D3400 DSLR with 18-55mm DX VR Lens and Free Accessories, Black – $397
Nikon D3400 DSLR with 35/1.8, 18-55mm DX VR and 70-300mm ED Lenses, Red – $697
Nikon D7200 DSLR Body with Free Accessories – $797
Olympus:
Olympus OM-D E-M1 Mark II Mirrorless Camera Body, Black – $1,699
SanDisk:
SanDisk 128GB Ultra microSDXC UHS-I Class 10 Memory Card, 80MB/s, with SD Adapter – $32
SanDisk Extreme 128GB UHS-I Class 10 U3 microSDXC Memory Card, Up to 90MB/s Read and 60MB/s Write Speed – $50
Claim your copy of DAVINCI RESOLVE - SIMPLIFIED COURSE with 50% off! Get Instant Access!