Even though you may have made "most popular camera in the world" at one point or another, this does not guarantee smooth sailing, not even if you are called GoPro. 2017 was not a very good year for the action camera/drone maker, and as indicated by the somber tone of their latest Q4 2017 earnings report (full details here) and subsequent earnings call to investors.
After a poor quarter revenue of $340 Million (much less than the projected $470M) GoPro attributes much of it the holiday price reduction for GoPro cameras. According to their latest quarter earnings report, GoPro's financial woes also contributed to a significant "trimming" of its workforce which is now below 1,000 people worldwide, from 1,254 before September 2017. GoPro's CEO Nicholas Woodman is also taking a $1 cash compensation in 2018 in order to help his company.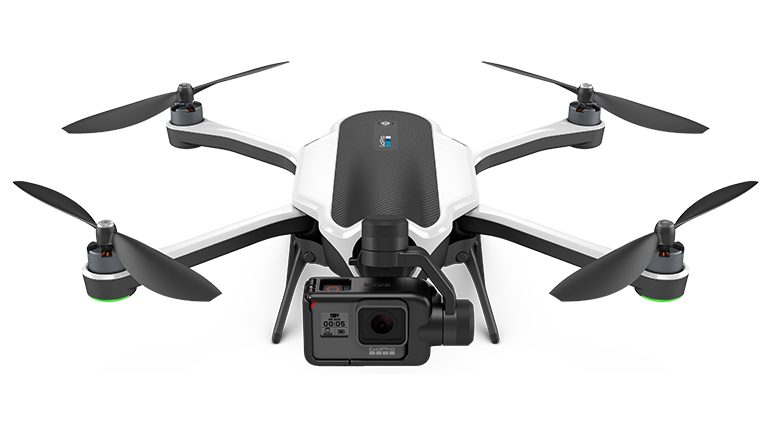 GoPro is also discontinuing its Karma drone, which despite initial success was mired by an embarrassing recall (read more details here) and also underwhelming demand. Despite an innovative design, which worked in tandem with the companies flagship GoPro Hero5 camera at the time, and post-recall resurrection, GoPro have decided to scrap the product altogether due to an "…extremely competitive aerial market… a hostile regulatory environment in Europe and the United States will likely reduce the total addressable market in the years ahead."
GoPro plans to continue to sell the Karma drone until its existing inventory has been exhausted and also continue support for existing Karma owners, however the company does not have plans to continue developing or manufacturing the product further.

On the flip side, there is some good news (for consumers) as GoPro are dropping the price of the GoPro HERO6 by $100 to $399.99 (get it at B&H here).
The GoPro HERO6 joins HERO5 Black and Session in a new pricing structure for the new year: HERO6 at $399.99, HERO5 Black at $299.99 and HERO5 Session at $199.99.
GoPro Hero6 Black Features
GoPro Custom-Designed GP1 Processor
4K/60p and 1080p/240 Video
QuikStories Enabled, GoPro App Compatible
Most Advanced Stabilization of any HERO camera
All-New Touch Zoom
3x Faster Offload Speeds via 5GHz Wi-Fi
Waterproof to 33 Feet (10m)
Compatible with Karma and Existing GoPro Mounts
Improved Dynamic Range and Low-Light Performance
RAW and HDR Photo Modes
Voice Control in 10 Languages
GPS, Accelerometer and Gyroscope
WiFi + Bluetooth
The quarterly financial report also goes on to state that GoPro will continue to innovate with new products in 2018, which does sound encouraging, but heavy competition from hungry smaller companies such as Yi Technology, makers of the Yi 4K+ action camera, and also consumer drone behemoths DJI have made the last year a nightmare for GoPro.
I really wish they can turn their business around and keep on going, and according to a recent report by CNBC, the company is apparently currently it talks with J.P. Morgan Chase, the investment bankers that helped GoPro with their IPO, about a potential buyer or partner to help put GoPro on the right track of profitability.
I personally think that a potential GoPro take-over by a rival such as DJI or a bigger company such as Apple or Samsung (or even Sony, why not?) may even work out for them better in the long run, as time and time again, it has been proven that in today's savage business world having a single successful product line is not enough. It didn't take long for new companies (mainly from China, HK or the region) with lots of cash and smart people behind to come with less expensive rival products and improved quality with each generation.
LED Lights manufacturers proved that in the past year, and with companies such as Yi Technology and Yuneec giving more established players in their respective industries a run for their money, complacency and lack of real innovation can come at a significant cost as in the case of GoPro.
Disclaimer: As an Amazon Associate partner and participant in B&H and Adorama Affiliate programmes, we earn a small comission from each purchase made through the affiliate links listed above at no additional cost to you.
Claim your copy of DAVINCI RESOLVE - SIMPLIFIED COURSE with 50% off! Get Instant Access!