NAB 2018 is not only about cameras, especially cine cameras and the like, which occupy a small part of the "broadcasters" convention, however over the years, as the industry moved to larger sensors we got to see plenty of manufacturers announce lenses for such. NiSi may not be a manufacturer associated with lenses, they do make a mean set of filters tho, however NiSi came to NAB 2018 with a brand new set of cine primes. They recently announced their first-ever range of Cine full-frame lenses called the F3. The premium prime optics feature high-end features and superb-quality glass, suitable for use by professional filmmakers.
The F3 range offers cinematographers a choice of five optics to cover a variety of popular cinematic focal lengths; 25mm T2.1, 35mm T2.0, 50mm T2.0, 75mm T2.0 and a 100mm T2.0. A wide angle 18mm option is also planned for the near future and lenses can be purchased individually or as a set with an impressive cost-saving compared to some competitor sets.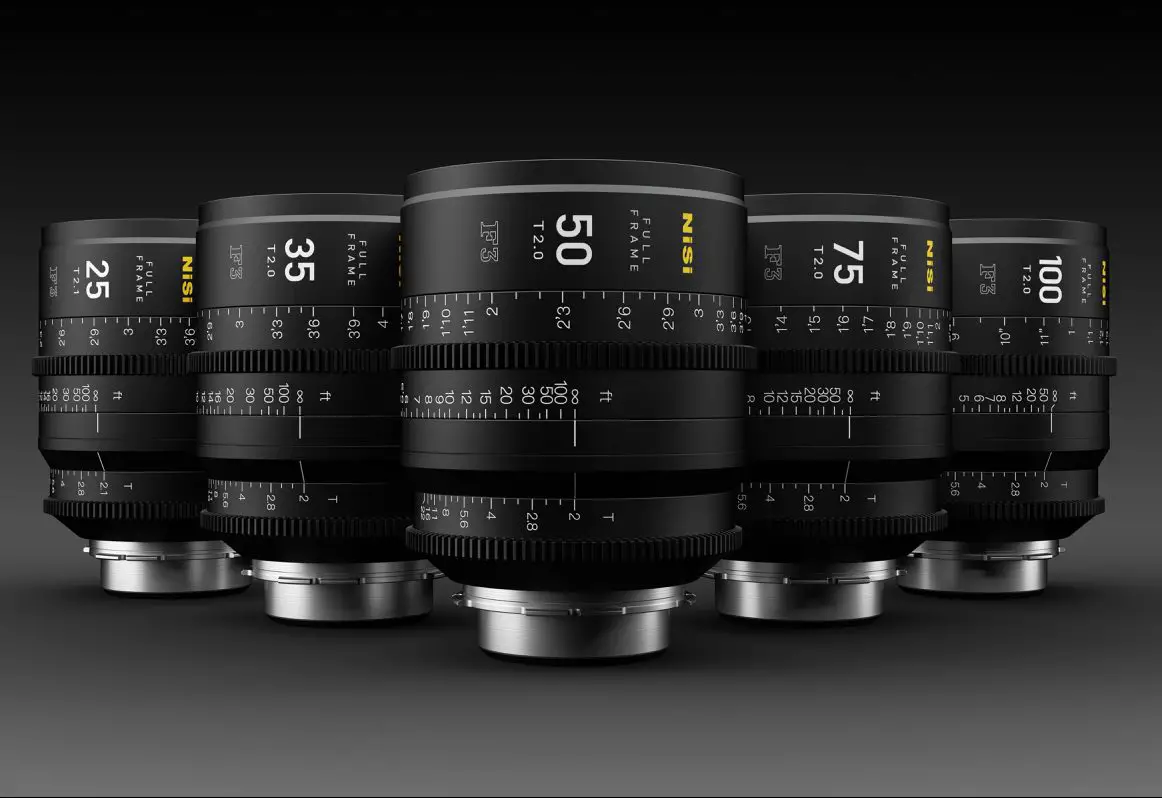 Featuring a T2.0-T22 fluid aperture range, the F3 range combines retro cinema style with high-quality optics to deliver immaculate results when used with high-resolution cameras. The F3 lenses employ an apochromatic optical design, which helps to eradicate image artifacts for a pleasing and organic look. With Geared Focus and a 12-blade iris design, soft and beautiful bokeh is assured.
The F3 series will be especially appealing to cinematographers working across multiple camera systems as the lenses come with interchangeable lens mounts covering PL, Canon EF and Sony E mount. Because the F3 lenses cover the full-frame sensor size, it means the optics can be used with the latest models, such as the ARRI Alexa LF, the Red Monstro 8K VV, Sony Venice 6K and Canon C700 FF.
NiSi F3 Primes Specifications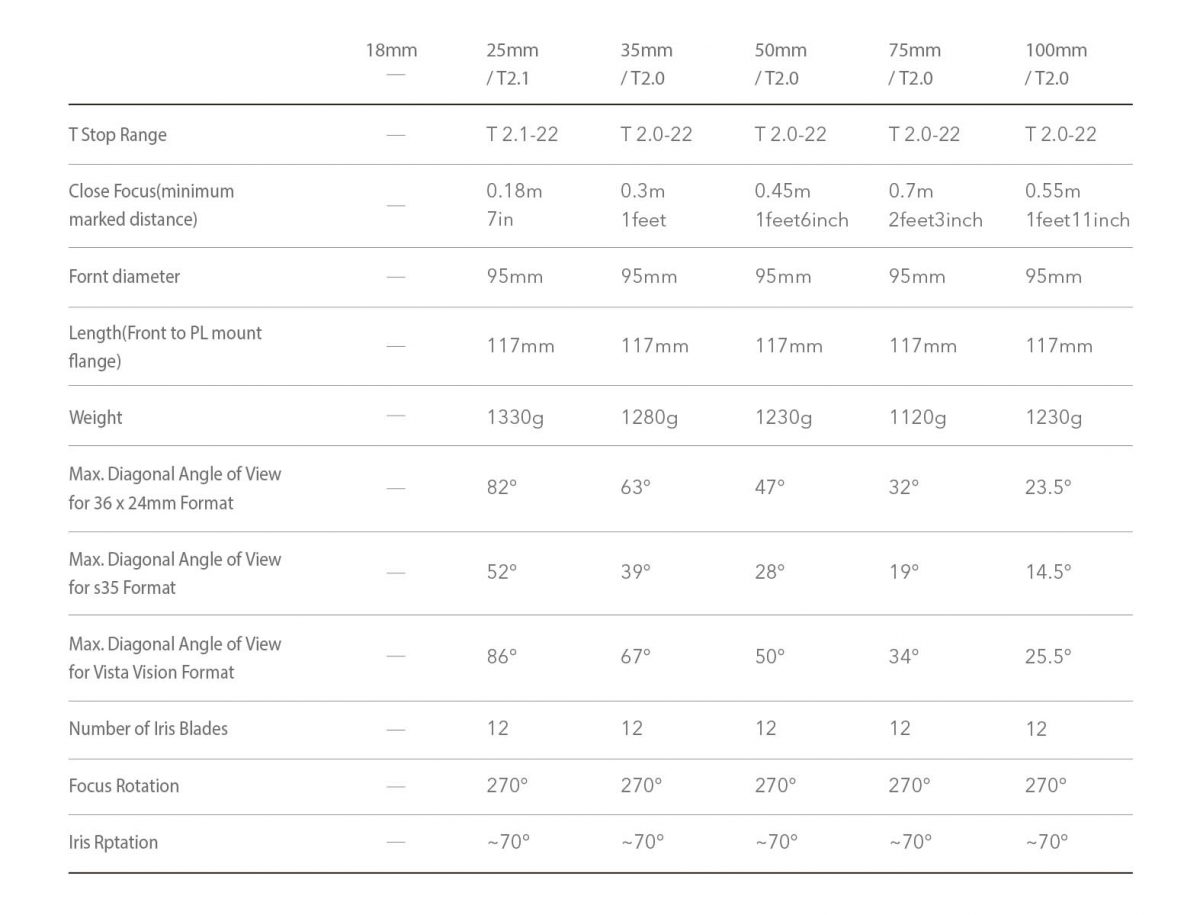 All of the lenses in the NiSi F3 range feature the same physical attributes, which will allow for accessories to be quickly shifted from lens to another, speeding up workflow while on-set. Each lens offers a 95mm filter thread and all the lenses weigh under 1400g.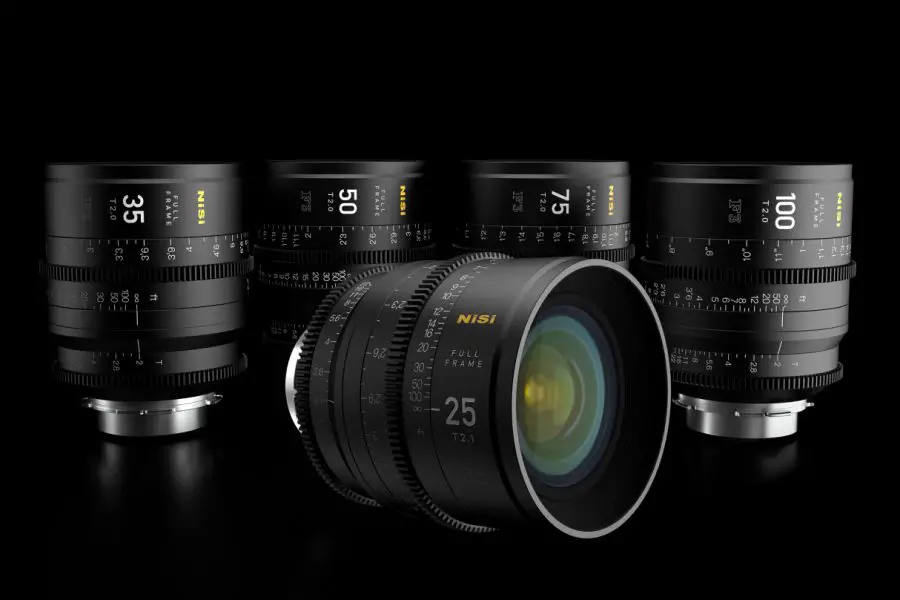 Prices for the F3 lenses start from $2,499/£2,099 for the F3 Prime 35mm T2.0, F3 Prime 50mm T2.0 and F3 Prime 75mm T2.0, rising to $2,999/£2,499 for the F3 Prime 25mm T2.1 and F3 Prime 100mm T2.0 optics. The full set of lenses, plus a hard case, polarizer and two allure mist filters is available for $11,999/£9,999.
Head over to NiSi's website to pre-order for $999 and save $500 off if you do so before end of April. The F3 primes are expected to ship before Jun 1st, 2018.
If you are attending the NAB Show in Las Vegas you can check out and try the F3 Prime Cine lens range by stopping by the NiSi area at the Las Vegas Convention Centre Booth C12721.
Claim your copy of DAVINCI RESOLVE - SIMPLIFIED COURSE with 50% off! Get Instant Access!