Getting to know your camera before a shoot is without a doubt a critical part of pre-production. Most of us owner/ops own our own camera gear that we use on most jobs, which we have embraced for all its quirks and limitations, however for those who are Camera assisting for a living or working as prep techs in rental houses, getting to know a brand new camera system before it's even released is not an easy task.
Luckily, Sony and ARRI have release online menu simulators to get you started. Announced at BSC Expo 2018 in London, the ARRI Alexa LF features a 4K+ version of slightly larger than Full-frame 35mm ALEXA sensor maintaining the ALEXA family's optimal pixel size for highest overall image quality resulting in a 4448 x 3096 image in the LF Open Gate mode, which uses the full sensor.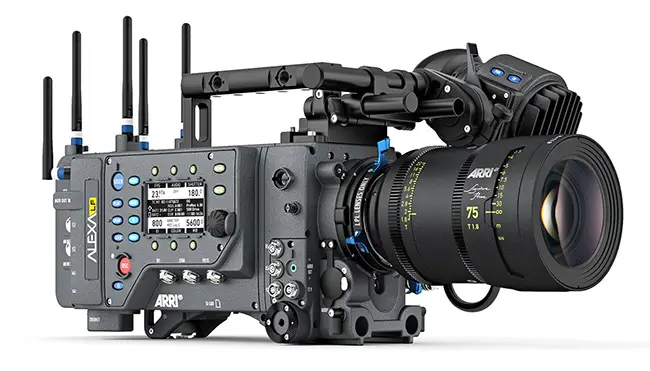 In the camera's 2nd sensor mode called LF 16:9 mode, cinematographers can use S35mm lenses in addition to full-frame lenses for maximum lens choice flexibility while still meeting 4K deliverable standards, and the 3rd mode – LF 2.39:1 combines a cinematic widescreen image with high frame rates up to 150 fps super-slow motion.
The ALEXA LF has a native 800 ISO sensitivity in all modes as well as reduced noise, providing the perfect canvas for modern, subtle lighting techniques.
ARRI ALEXA LF Frame Rates/Sensor Modes
LF Open Gate Mode (4448 x 3096)

ARRIRAW – 90 fps
ProRes 422 – 60 fps
ProRes 422 HQ – 60 fps
ProRes 4444 – 60 fps
ProRes 4444 XQ – 40 fps

LF 16:9 Mode (3840 x 2160)

ARRIRAW – 90 fps
ProRes 422 – 60 fps
ProRes 422 HQ – 60 fps
ProRes 4444 – 60 fps
ProRes 4444 XQ – 60 fps

LF 2.39:1 Mode (4448 x 1856)

ARRIRAW – 150 fps
ProRes 422 – 100 fps
ProRes 422 HQ – 100 fps
ProRes 4444 – 100 fps
ProRes 4444 XQ – 60 fps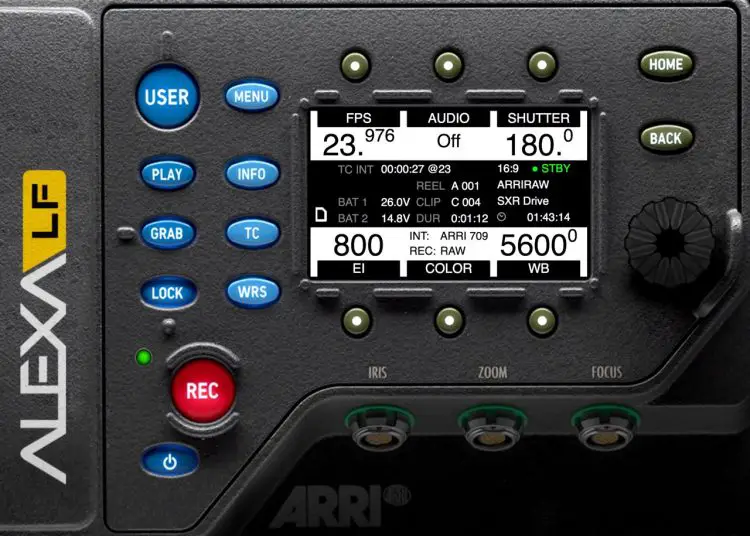 The ALEXA LF Camera Simulator is an interactive learning tool to get an in-depth look at the user interface of ARRI's Large Format Camera System. The UI shows a simulation of a real ALEXA LF camera with some limitations (e.g. recording not possible).
The Sony VENICE is the latest top-dog CineAlta camera that supports 6K full-frame recording (at launch) and also features an interchange-able sensor block, and an E-mount underneath the PL mount.
Sony VENICE 6K FF Highlights
New Full-Frame 36 x 24mm CMOS Sensor
15+ stops Dynamic Range
Interchange-able Sensor Block – for future sensor upgrades (user serviceable)
6K Full-Frame 3:2 mode (6048 x 4032)
4K Anamorphic 4:3 and 6:5 (4096 x 3432)
4K Super 35 mode (window)
Support for FF & S35 spherical lenses
Support for FF & S35 Anamorphic lenses
8-step Mechanical Built-in ND filter (8 Stops ND)
PL mount (Cooke i technology supported)
Locking E-mount
Recording Codecs/Formats:

X-OCN Compressed Raw onto AXS-R7 Raw Recorder
4K XAVC – Class480/300
ProRes HQ/422/LT
MPEG HD

Recording Media – SxS cards, AXS cards for RAW (external recorder)
Price: £37,000/$45,000 Body
Available: February 2018
6K Full-Frame – License Only – approx. €6,000 to buy
Anamorphic Mode – License Only – €4,000 (or around €10K for both)

There will be also rental options for day/week/month for both

Compatible with existing CineAlta accessories:
NOTES:
Supported browsers: Google Chrome 63 and above, Safari 10 and above.
Simulator limitations:
REC button, User Menu, Full Menu and Setting detail menu in Project, TC/Media, Monitoring and Audio are not simulated. Please refer to Operations Manual instead.
The Simulator is designed for evaluation purposes only and we cannot guarantee its accuracy in all possible scenarios. Please use at your own risk.
Optional Full Frame and Anamorphic licenses (CBKZ-3610A and CBKZ-3610F) are installed in the Simulator.
Optional Sony AXS-R7 Portable Memory Recorder is mounted in the Simulator.
The Simulator was produced for VENICE 1.0 software. Subsequent updates may change the operation of the camera menu systems.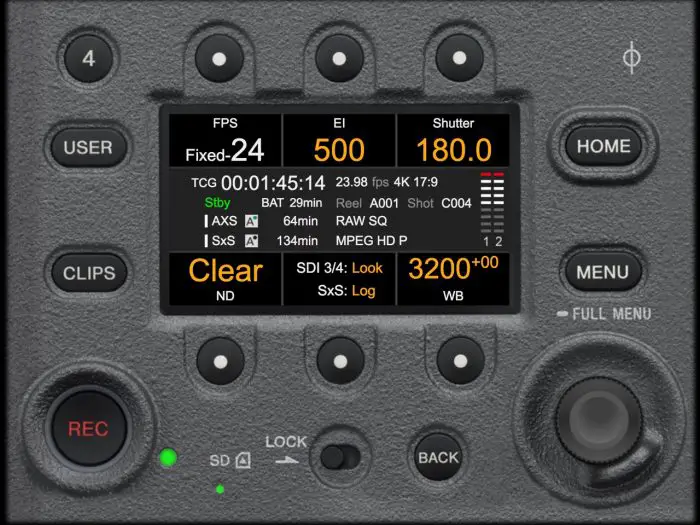 For more info on the Sony VENICE and to check out some footage shot on it, check out our posts here and here.
Disclaimer: As an Amazon Associate partner and participant in B&H and Adorama Affiliate programmes, we earn a small comission from each purchase made through the affiliate links listed above at no additional cost to you.
Claim your copy of DAVINCI RESOLVE - SIMPLIFIED COURSE with 50% off! Get Instant Access!