You may recall the NiSi F3 Cine Primes from NAB 2018 we reported on in this post here, and while the cine lens marketplace continues to become more and more crowded as more and more companies announce new lenses, this eventually not only drives prices down – which is good for us end users, but also raises more questions on the other hand.
Naturally, there were plenty of speculations on the blogosphere and various forums/FB Groups on whether the NiSi F3 lenses were the same as the Mavo Primes and/or Bokkelux on which we reported a while back in this post here. Ever since the announcement of the NiSi F3 range of full-frame lenses, NiSi's headquarters have been inundated with questions and queries according to their latest press release they just sent out.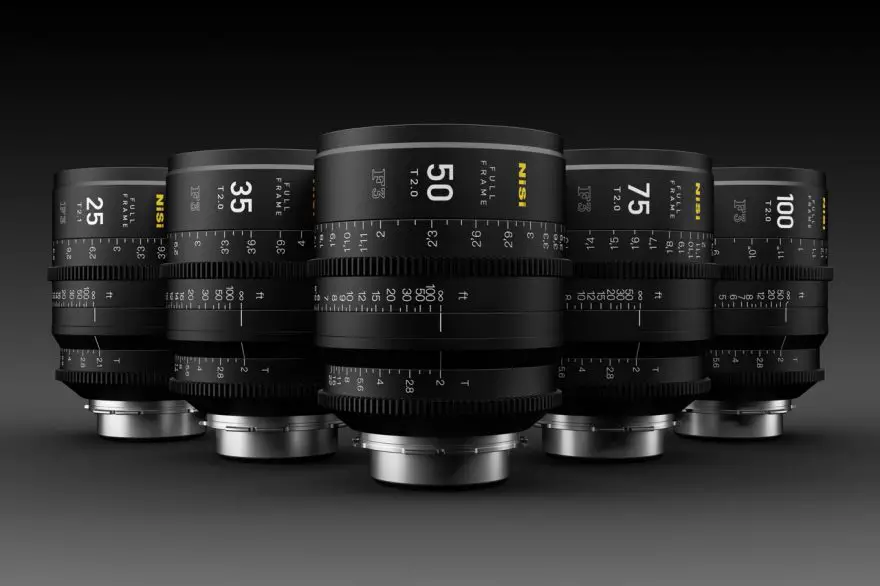 In order to address some of these questions, NiSi themselves have compiled a list of answers around five key subjects:
Where does the name F3 come from?
The 'F' in F3 stands for 'Full-Frame'. The lenses are all designed for full frame cameras and are extremely versatile, coming complete with PL, Canon EF and Sony E-Mounts. Mounts for other systems will need to be purchased separately, although NiSi will provide shims to ensure consistent filmmaking.
The number '3' simply means 'third generation' and also refers to the range's three key design characteristics, i.e. high resolution, low dispersion and retro flare.
What exactly is the relationship between the NiSi F3 range and Bokkelux?
According to NiSi the F3 prime lenses belong solely to NiSi since the company took ownership from Bokkelux. Since this time, NiSi are pleased to report that numerous improvements have been made and, being based on the original Bokkelux design, NiSi's optical and mechanical design engineering experts have re-optimised some key elements to deliver the excellent new range. These include:
Improved accuracy with assembly and improved supply chain for the optical elements
Improved physical attributes, i.e. the weight and calibre of the lenses have been improved with reliability and user assurance being of primary importance
Along with these significant improvements, NiSi has developed a new and innovative design for an optical accessory for F3 range. Once this is completed, we will release information, but you can be assured that it will meet the unique needs for many filmmakers.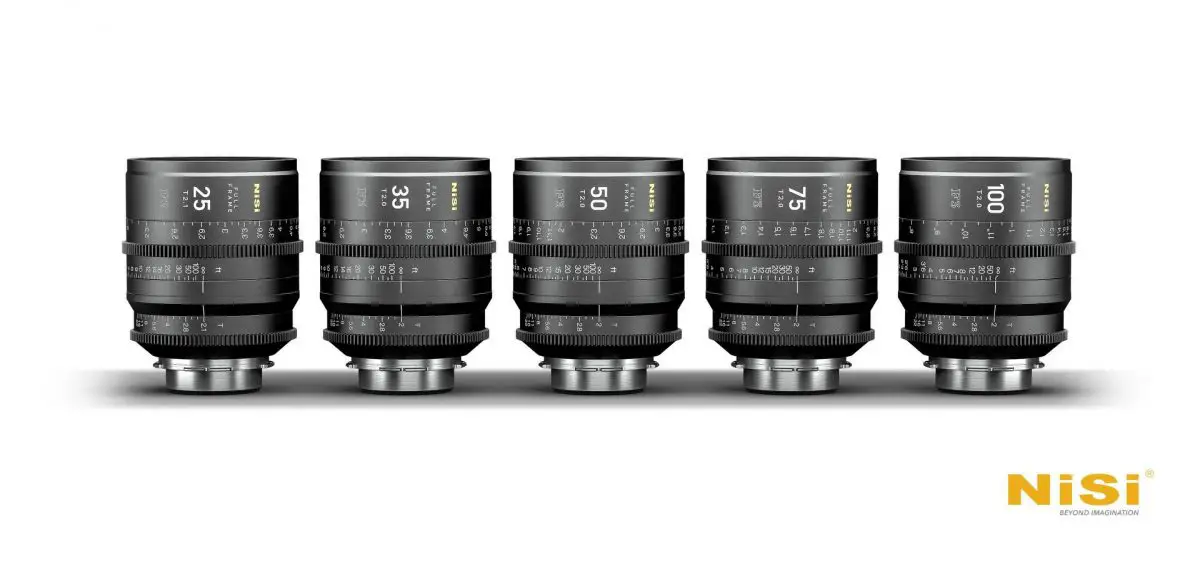 OK, so what about the relationship between the NiSi F3, Kinefinity and Mavo Prime?
That's simple, really. Kinefinity is partner of NiSi. Our specialist engineers have modified the industrial design for the Mavo Prime while retaining the same performance and quality. The new F3 range and Mavo Primes are manufactured exclusively by NiSi.
Will the NiSi F3 Primes come with both imperial and metric markings?
Absolutely. Markings will be in feet and meters.
What are the details for the F3 sales warranty policy and can we expect additions to the focal lengths this year?
NiSi is currently in the process of setting up special service centres, specifically for sales warranties. Bases will be in Europe, North America and in South Asia.
We will make further announcements about the details of the certified sales warranty suppliers after the third quarter. You can expect to see 18mm and 135mm primes coming to light in the second half of this year.
NISI F3 Lens Range Features
Full-Frame Format coverage
PL Mount/Canon EF Mount/Sony E-Mount
0-T22 Click-less Aperture Range
Ultra Low Dispersion
High Resolution
Retro Cinema Style Housing
12-Blade Iris
Same physical attributes across the lens range
Geared Focus and Iris Control Rings
Pure Performance in Film
F3 Lens Compatability
The new F3 prime lenses that were announced at NAB 2018 are the F3 25mm T2.1, 35mm T2.0, 50mm T2.0, 75mm T2.0 and 100mm CF T2.0. All cover full-frame format which is compatible with ARRI Alexia LF, Red  Monstro VV, Panavision DXL2, SONY Venice and Canon C700FF, along with 'future-proofing' for other cameras that we will see arriving in the future.
According to NiSi the F3 range covers 46.5mm format sensors, allowing filmmakers full creative control, opening up a wide range of cinematic possibilities.
Pure Performance in Film
The new F3 lenses offer filmmakers advanced resolution and perfect dispersion control, image contrast and flare; all optimised by their stylish, retro housing.
The entire F3 series of lenses share the same physical attributes, allowing for the simple and time-efficient fitting of lens accessories, along with the native 'Sensed presence' technology, which provides users with the ability to shoot with a beautiful bokeh. The native apochromatic optical design results in excellent ratio/axial dispersion performance, giving a pure and natural colour, with almost no purple/green fringing within focus and in bokeh.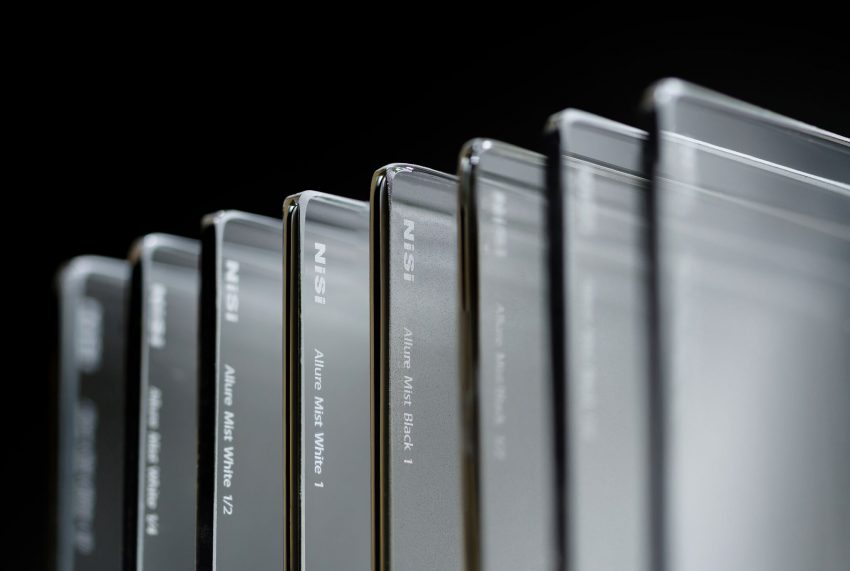 To coincide with the exciting launch of F3 full-frame prime cine lenses, NiSi also announces the release of their new Allure Mist White/Black and anamorphic filters; adding to their already burgeoning range of cinema filters. The Allure Mist range will be available in 4 x 5.65" (Panavision) and 6.6 x 6.6" square sizes (sadly no 4×4″ for now). If you are familiar with what the Tiffen Black Pro-Mist filters do, then I think you'll find the new Allure Mist pleasing.
As a Tiffen Black Pro Mist owner, I am eager to try out the new Allure Mist from NiSi and see what they can do. NiSi have also released a test video demonstrating the filters below.
Allure Mist White – What they do:
Reduces highlights and lowers contrast
Softens wrinkles and blemishes
Allure Mist Black – What they do:
Reduces overall flare and contrast
Produces mist effect
Pre-orders for individual filters available from May 7th 2018, while pricing ranges from $319/€269 for the 4 x 5.65″ sizes and $429/€359 for the 6×6 square sizes.
Special kit launch
Along with individual lenses, NiSi has announced that all lenses will be available as a specially designed F3 kit, which will include a complete set of lenses, from 25-100mm, along with a NiSi 4 x 5.65 Allure Mist white 1/4 filter, a NiSi 4×5.65 Allure Mist Black 1/4 filter and a NiSi 4×5.65 Polarizer, all packaged in a tough NiSi hardshell case.
NiSi F3 Cine Primes Pricing: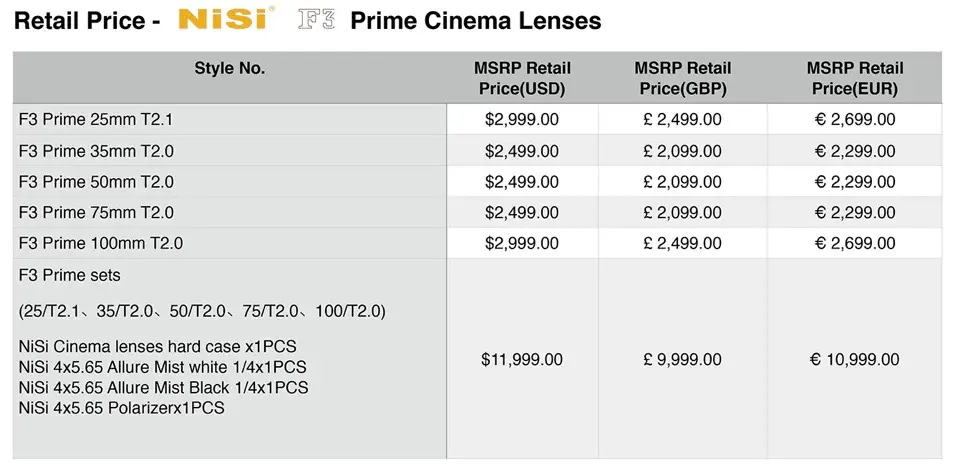 For more information on the new NiSi filters and/or the F3 cine primes head over to their official website here.
Claim your copy of DAVINCI RESOLVE - SIMPLIFIED COURSE with 50% off! Get Instant Access!