Atomos just released a new 10.01 update for their AtomOS 10 operating system that is at the heart of their latest 5-inch 4K recorder/monitor Ninja V. The latest AtomOS 10.01 for the Atomos Ninja V is now available to download, and it is recommended for all users. AtomOS 10.01 is a remedial update, which does not add new features, but rather fixes some bugs, which is important. You can find details of what is new with AtomOS 10.01 in the paragraphs below.
With the new AtomOS 10 on the Ninja V, Atomos have made some significant changes in the interface and functionality compared to the Sumo19 or Shogun Inferno families for example – especially in the overall look and feel, the placement of buttons, and the way that AtomHDR works.
To help current Ninja V users understand these improvements Atomos put together an excellent video, in which Atomos CEO Jeromy Young walks you through the new user interface and explains the reasons behind the changes, such as reducing the saturation on the touchscreen buttons due to the 5-inch monitor size, and also so they don't get in the way of you monitoring your image, and many others.
Exposing properly in HDR is not easy, but Jeromy shows you how to get set for good exposures on your Ninja V for your HDR or SDR productions, minimizing the noise in the shadows, while ensuring highlights are not excessively blown out.
AtomOS 10.01 Firmware Update for Ninja V
Fixed a monitoring issue with some 3D LUTs where:

where the areas of peak brightness in images would appear black on screen.

Improved HDMI signal locking to prevent the input from dropping with some camera settings.
Fixed an issue with audio delay where audio was corrupted at selected frame rates.
Atomos Ninja V Features
1920 x 1080 resolution touchscreen
5-inch display with 427ppi
Perfect for monitoring 10bit 4K HDR
4K HDMI Input
1000 nits brightness
AtomHDR Mode with 10-Stop Dynamic Range
Records 4K 10bit 4:2:2 ProRes & DNxHR
Records to Mini SSDs (see AngelBird SSDmini)
Supports Slog2/Slog3/V-Log-L/C-Log and other popular Log gammas
Powered by 1 x Sony L-Series Battery
Expansion Slot for Accessories (link here)
Price: $695 at B&H
Shipping now!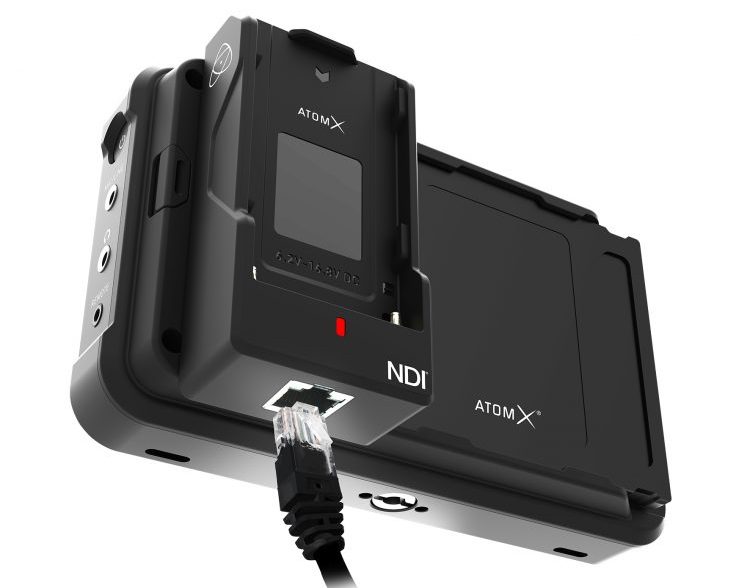 We did a bit of a catch-up with Jeromy at IBC 2018 about the first batch of AtomX accessories for the Ninja V and you can see that video below in case you missed it.
All Ninja V users can download AtomOS 10.01 from Atomos here.
Disclaimer: As an Amazon Associate partner and participant in B&H and Adorama Affiliate programmes, we earn a small comission from each purchase made through the affiliate links listed above at no additional cost to you.
Claim your copy of DAVINCI RESOLVE - SIMPLIFIED COURSE with 50% off! Get Instant Access!