Back in the Summer, NVIDIA announced their partnership with RED, whose high-resolution digital cinema cameras have been deployed to create stunning images, however they do require a substantial amount of computer horsepower to render and playback at 5K, 6K, and 8K resolutions.
This partnership promises that working with 8K video will be easier and more accessible than ever thanks to the RED/Nvidia collab, and the technology was officially revealed a few nights ago during an industry event at the historic Linwood Dunn Theatre in Hollywood.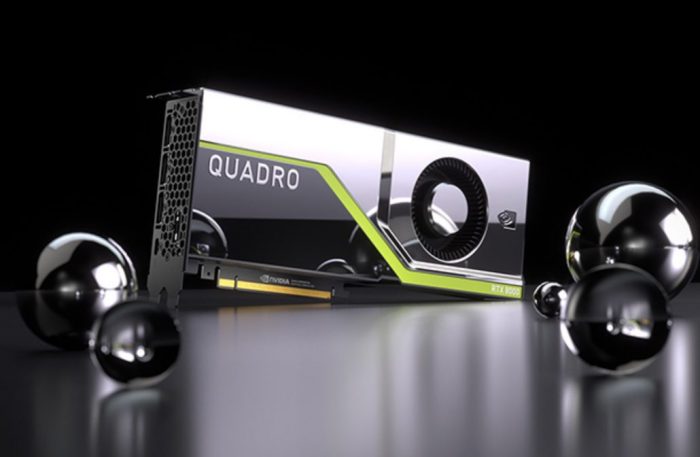 In front of leaders from Adobe, Colorfront, HP and others, RED and NVIDIA announced an NVIDIA CUDA-accelerated REDCODE RAW decode SDK that gives software developers and studios a powerful new way to work with 8K video.
"Our mission is to bring cinema-grade images and performance to content creators everywhere," said Jarred Land, president of RED Digital Cinema. "RED, NVIDIA and our industry partners are levelling the playing field, making the technology for high-resolution processing and image quality accessible to everyone."
There is still a huge debate in the industry whether 8K resolution is something that is needed at this point, since its purpose is to deliver a sharper oversampled 4K deliverable, nevertheless it has its supporters and evident benefits.
"Overshooting" resolution lets creators do more with their footage such as stabilize, pan, crop and zoom in on the best parts of a shot. Compositors can benefit from more precise masks for keying and image tracking.
Downsampling from 8K to 4K reduces noise artifacts and produces a sharper image, plus the fact that 8K is exactly four times the size of 4K makes the math simpler. However the massive requirements for a super-fast CPU and an equally powerful GPU, are often cost prohibitive for most creators.
8K Playback and Editing
Earlier this year, NVIDIA and RED announced an initiative to accelerate 8K video processing by offloading the compute-intensive decoding and de-bayering of REDCODE RAW footage onto a single NVIDIA GPU.
At the recent Hollywood event, RED demoed real-time, 24+ frames per second smooth 8K playback running on an $6,999 priced NVIDIA Quadro RTX 6000 GPU in a system with a single-CPU HP Z4 Workstation, eliminating the need for either a $6,750 RED ROCKET-X or a $20,000 dual-processor workstation.
This 8K performance is also available with NVIDIA TITAN RTX or GeForce RTX 2080 Ti GPUs, so editors can choose the right tools for their budget.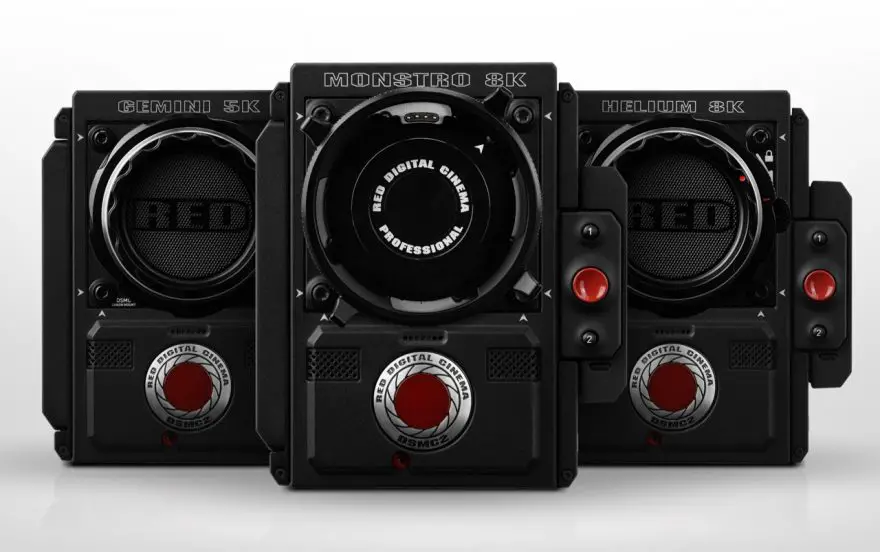 NVIDIA GPUs are the only solutions capable of playing RED Monstro's 8192 × 4320 frames at 24fps with no pre-caching or proxy generation. The GPU is processing every frame as it needs it, so jumping around the timeline is quick and responsive, and scrubbing is smooth.
And the acceleration isn't limited to just 8K; the new SDK runs across a variety of legacy GeForce, TITAN and Quadro desktop and notebook GPUs, benefiting 4K, 5K and 6K workflows as well, so Gemini 5K and Dragon 6K shooters and editors should be able to see significant playback improvements in real time.
Colorfront, a pioneer in 8K workflows, was also on-hand to demonstrate faster-than-realtime RAW processing and 8K playback in HDR.
"Colorfront has been shipping 8K-capable systems for several years now and we are delighted to join with RED and NVIDIA and other industry leaders to celebrate a faster, more streamlined future for 8K," said Colorfront managing director Aron Jaszberenyi.

"With the new RED SDK allowing wavelet decompression on NVIDIA GPUs, Colorfront can do all the RAW processing in GPU and output 8K video (up to 60p) using AJA Kona5 video cards.

With this latest advance – faster-than-realtime Debayer and decompression of 8K RAW footage, with simultaneous display of the 8K image on an 8K HDR monitor – Colorfront and our partners have achieved a significant milestone."
Filmmakers and content creators are excited about the prospect of resolving the 8K playback bottleneck and the technical advances the RED and NVIDIA partnership offers to them:
"A few years ago, things like real-time playback or real-time encoding when exporting footage was not even possible," said Director and Cinematographer Phil Holland. "As GPUs advanced further, this has empowered content creators to receive these performance gains in much more modest systems.

Working in native raw formats, real-time effects, significantly faster exports, as well as much faster in application playback have all been huge time savers as digital cinema cameras advanced from 4K to 5K, to 6K, to 8K and likely beyond."
REDCINE-X PRO and SDK Availability
Released RED R3D SDK and REDCINE-X PRO software are planned to be available at the end Q1 2019.
At the moment, NVIDIA and RED have communicated that Beta versions of the SDK have been made available to major third parties to support integration.
Claim your copy of DAVINCI RESOLVE - SIMPLIFIED COURSE with 50% off! Get Instant Access!