RED Digital Cinema are officially releasing the RED R3D SDK for NVIDIA CUDA R3D decode as well as REDCINE-X Pro version 51.0.47404 for Windows getting editors working on NVIDIA RTX GPU based machines much smoother playback of 8K material and other high resolution footage shot on RED cameras.
RED have been making 4K cameras since 2007, and quickly upped the resolution to 8K, which is currently the flavour of choice in their latest flagship Monstro cameras. Acquiring a master in 8K, has its benefits of course, but when it comes to playing back the files and editing the footage, most editors struggle due to the inefficiencies between CPU/GPU processing and associated bottlenecks with 8K editing and playback.
Well, NVIDIA came to the rescue since they know a thing or two about hardcore GPU acceleration. Last year, they announced their partnership with RED aiming to make 8K playback and editing a much smoother experience.
8K editing, grading, and real-time playback is now possible with the latest NVIDIA GPUs by offloading the compute-intensive decoding and de-bayering of RED R3D files onto one or more NVIDIA GPUs. This alleviates the strain on the CPU greatly and allows the GPU to do the heavy-lifting instead.
Up until recently, the rather pricey RED ROCKET-X GPU cards were the preferred "weapon of choice" for this purpose, but as GPU acceleration technology caught up, these became, for a lack of a better word – obsolete.
Benefits and efficiencies of the new NVIDIA CURA + RED software-hardware combination during the post-production process include:
8K real-time 30 fps or greater playback performance
Up to 10x faster transcoding, depending on the format and content
Improved efficiencies and quality control within the content review process
Creative freedom using flexible R3D files instead of proxy files
8K performance is available with NVIDIA Quadro® RTX™ 6000 and 8000, GeForce® RTX™ 2080 Ti and TITAN RTX™ GPUs when coupled with a moderately configured PC. Creators can achieve additional performance improvements with multi-GPU configurations and may see noticeable gains even with older NVIDIA GPUs.
Also, new NVIDIA RTX laptops from the world's leading computer manufacturers, including Razer, Acer, Alienware, ASUS, Dell, Gigabyte, HP, Lenovo, MSI and Samsung, provide real-time playback at up to 8K and offer flexibility in choosing the right tools to fit a variety of budgets.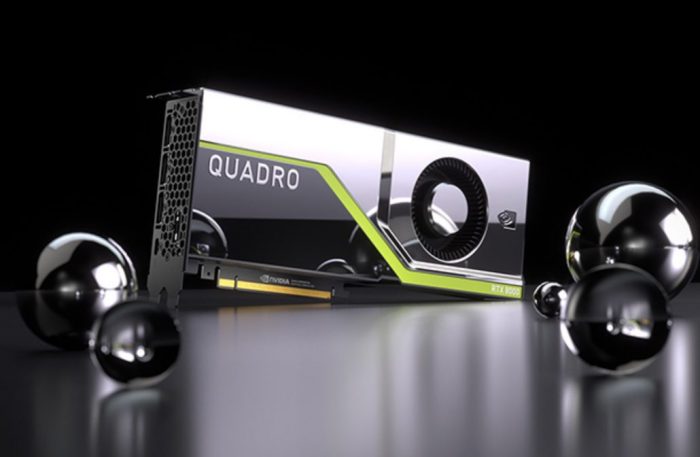 REDCINE-X PRO System Requirements:
64-bit Windows Vista or later
1GB hard drive space
8GB 

RAM

 (recommended)
2GB 

GPU

 Video 

RAM

 (when using 

GPU

 acceleration)
Windows 4GB GPU Video RAM (when using GPU R3D decompression)
New Changes in Build REDCINE-X Pro v.51.0.47404:
Added: Windows accelerated R3D decompression on supported NVIDIA CUDA GPUs
Added: Chroma Noise Reduction in IPP2 (On/Off)
Added: Flashing Pixels (Off, Mild, Medium, Strong)
Added: Image: Noise Reduction Panel

NOTE: Image Noise Reduction features are only available in Full De-bayer for the Viewer Window and in Full and Half Premium De-bayer for Export
NOTE: To add/remove panels, right-click in a panel and select a panel from the drop-down menu.

Added: New half resolution premium de-bayering in IPP2
Added: HDR support for select AJA and Blackmagic Design devices
Added: Viewer Window IPP2 / Primary Development Only view toggle
Added: REDline CDL export
Added: REDline Primary Development Only export
Added: Monitor Out preferences page
Added: Left and Right frame cropping
Added: Startup splash screen
Enhanced: Cleaned up the default REDCINE-X Pro Home Page
Enhanced: ProRes 4444 XQ no longer restricted to just log output
Enhanced: ProRes encoder now sets Rec.2020 and HDR-2084 metadata
Enhanced: Creative 3D LUT ALT-key Preview mode lock
Fixed: RMD file Creative 3D LUT fixes
Fixed: Marker loading issues
The R3D SDK provides third party developers with the API needed to load, trim, and decode RED R3D clips on Intel 32- and 64-bit macOS, Windows, and Linux platforms.
Hardware accelerated decoding is supported for RED ROCKET and CUDA, or OPENCL enabled GPUs. Included in the R3D SDK are libraries, sample code, and additional resources.
What About Us (MacOS users)?
While this is certainly great news for those Windows-based filmmakers/editors equipped with NVIDIA RTX GPUs, the ball remains in Apple's court, who are yet to come up with a worthy successor to the 2013 Mac Pro, which was neither a very modular, nor a very "pro machine".
And while there is no chance in hell Apple would put an NVIDIA GPU in the upcoming Mac Pro 2019, there is still a small glimmer of hope that MacOS users won't get left (that far) behind…
Download links (Windows users):
Disclaimer: As an Amazon Associate partner and participant in B&H and Adorama Affiliate programmes, we earn a small comission from each purchase made through the affiliate links listed above at no additional cost to you.
Claim your copy of DAVINCI RESOLVE - SIMPLIFIED COURSE with 50% off! Get Instant Access!