Sigma showed-off their new Classic Art Primes at IBC 2019, but they also announced a couple of new products for the show – the new Sigma MC-31 PL to L-mount adapter and a new Art Prime 50mm T1.5 in PL mount now with the industry-leading Cooke i/technology for post-production.
The new Sigma MC-31 PL-L mount adapter has shim adjustments on two points of the mount. Adjustments can be made with a shim kit (included) on the camera side of the mount, or a shim for ARRI digital cameras on the lens side.
The MC-31 adapter is also build to last – the converter has an all-metal construction made out of high quality aluminium-alloy for the body and strong brass for the actual mount, which also has a locking ring.
It is also designed to be secured on the mount of the SIGMA fp full-frame mirrorless camera with a screw thread, ensuring an even more secure connection between the lens and the camera. This allows users to shoot steady without the lens rattling even after the long-term use.
The removable tripod socket allows MC-31 to be attached to a tripod or other filmmaking accessories such as a camera cage.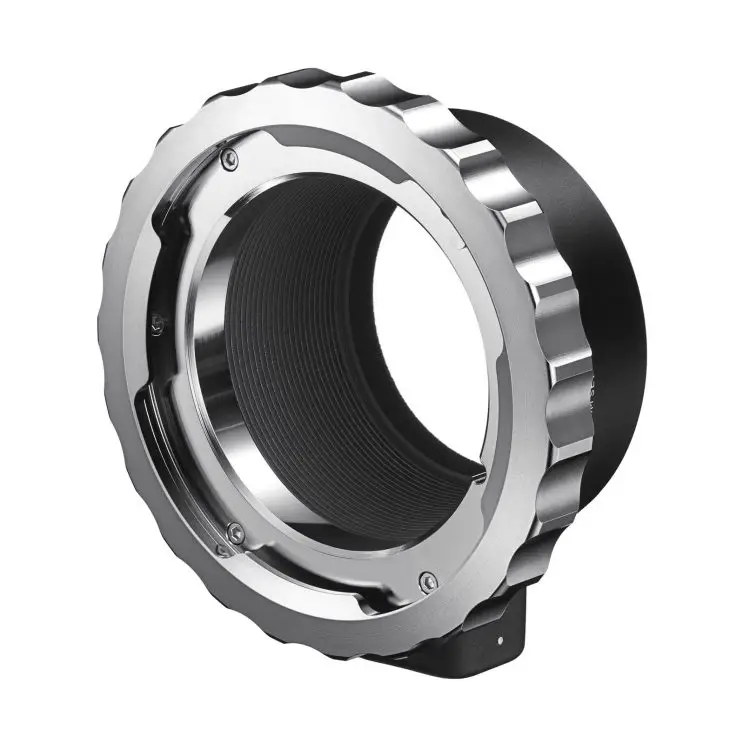 With the screw thread removed, the stopper of the locking ring is released. This makes it possible to use MC-31 with a PL mount lens that requires tighter mounting than the MC-31's specifications, allowing the lens to lock securely in place on the converter.
The markings on the upper part of the converter are in the same luminous paint as the one used for SIGMA CINE LENS, helping make it easier to replace or adjust a lens in the dark.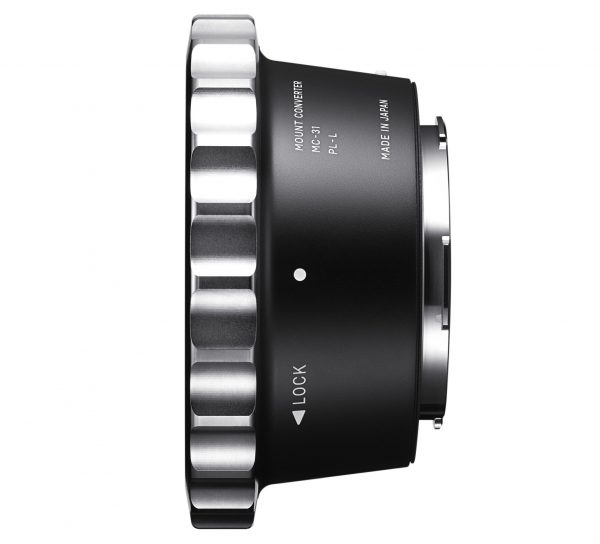 For IBC 2019, Sigma also announced the launch of a new Art Prime 50mm T1.5 PL mount lens that supports Cooke Optics' /i Technology communication protocol in a latest addition to the Sigma Cine Primes family for filmmaking in the FF High Speed Prime Line.
Optimized for large-format camera systems and 8K shooting, the FF High Speed Prime Line lenses deliver stunning image quality in compact construction. A new addition to this prime lens lineup comes with electronic contacts that supports Cooke's /i Technology communication protocol for Art Prime PL mount lenses.
By using an /i Technology-compatible cine lens with a cine camera that supports the same protocol, users can see and record lens metadata such as focus distance, focal length, and aperture. This helps streamline compositing in the post-production process and aid VFX teams.
Prototypes of the Sigma 50mm T1.5 /i Technology-compatible FF High Speed Prime lens were used for shooting "Top Gun: Maverick" scheduled to be released in 2020.
Sigma are also considering a new service for customers, who have already purchased a SIGMA PL mount lens to turn their lenses /i Technology-compatible. No details yet on when this will happen.
Explore Sigma Cine lenses here.
Claim your copy of DAVINCI RESOLVE - SIMPLIFIED COURSE with 50% off! Get Instant Access!