Canon has seen the light? Canon is adding a vital video-oriented feature to older model consumer/prosumer cameras based on customer feedback? Is this a parallel universe, or is Canon finally "woke"?
Whatever is happening in their ivory towers, the fact that Canon, easily one of the most conservative imaging companies in the world has officially announced they will be adding the holy grail of frame rates – 24p is a bold statement that could have easily broken the Internet.
Note: Just to clarify, 24p here means the NTSC rated 23.98fps, not the true 24fps projection/film camera frame rate that the C300 Mark II has for example, but that's not that important here because you are not going to be spitting DCPs out of any footage shot on a Canon 90D.
And in honour of this historic announcement, tonight, I feel obligated to raise a glass (or five) of cold brew to celebrate this iconic moment that will be remembered and cherished by future generations of filmmakers…
From Canon UK:
In response to customer feedback about the recently launched EOS and PowerShot models, Canon Europe will introduce 24p (23.98fps) mode for video recording, via a series of future firmware updates for select models. Once downloaded, the free firmware updates will enable users to shoot 24p (23.98fps) in Full HD and 4K resolutions for the select models.
The first cameras to get new 24p (23.98fps) firmware update will be the recently launched Canon EOS 90D, which introduced un-cropped 4K video to Canon APS-C DSLRs, and the Canon EOS RP mirrorless sometime later this month in October.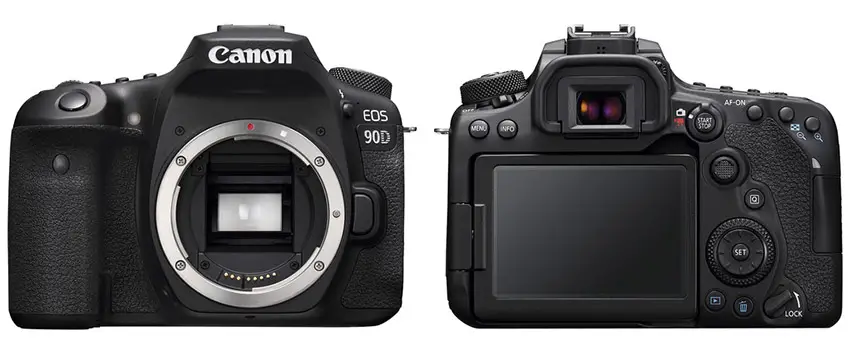 The Canon PowerShot G7 X Mark III and G5 X Mark II will follow by the end of December and the EOS M6 Mark II update will be available during 2020.
This announcement comes after the recent availability of the new firmware version 1.3 for Canon EOS RP and firmware update 1.4 for EOS R which further enhances the eye and subject detection AF performance of both mirrorless cameras.
Does this mean that we'll be getting more innovative cameras from Canon in anything below their EOS Cinema lineup? I mean, the C500 Mark II sounds really good and all, but it's a camera solely aimed at professionals. What do you make of all this Canon adding 24p hoopla? Let me know in the comments below.
Claim your copy of DAVINCI RESOLVE - SIMPLIFIED COURSE with 50% off! Get Instant Access!