At CES 2020, Autel Robotics unveiled a new line of drones, including the Autel EVO II, Autel Evo II Pro, and Autel Evo II Dual capable of shooting 8K (EVO II and EVO II Dual) and 6K (EVO II Pro) video respectively. All three drones feature 8GB of internal storage that could be further expanded up to 256GB using the onboard SD card slot.
The newcomers can reach a top speed of 45mph while providing up to 9km range. They also have 12 sensors to aid with navigation and obstacle avoidance and come with a controller that has a built-in display.
Billed as the first 8K collapsable drone, the just-announced Autel EVO II can shoot 10-bit 7680 x 4320 video along with 8000×6000 stills. Just like the Autel EVO II Dual sibling, it sports a 1/2″ CMOS sensor with 48 million effective pixels and has an impressive flight time of 40 minutes.
The EVO II Dual can also shoot thermal images using an additional FLIR LWR thermal camera at a limited resolution of 640×512.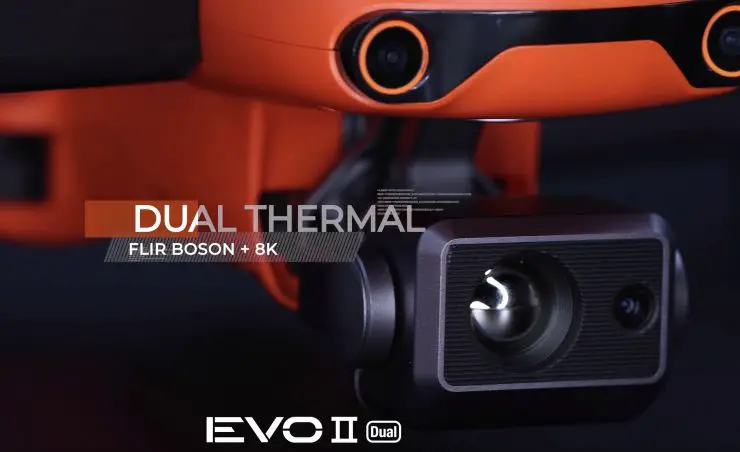 The EVO II Pro, on the other hand, comes with a larger 1″ CMOS sensor with 20 million effective pixels, but in return, it can only record in a maximum resolution of 5472 x 3648. The Pro version also features HDR video shooting and a lens with an adjustable aperture from f2.8 to f11 with an equivalent focal length of 28mm.
EVO II and EVO II Dual have a limited ISO range of 100-3,200 whereas the EVO II Pro provides improved sensitivity with ISO settings topping at ISO 12,800. The Autel EVO II, Autel Evo II Pro, and Autel Evo II use a rechargeable 7100mAh battery and weigh in at 1127g, 1174g, 1192g respectively.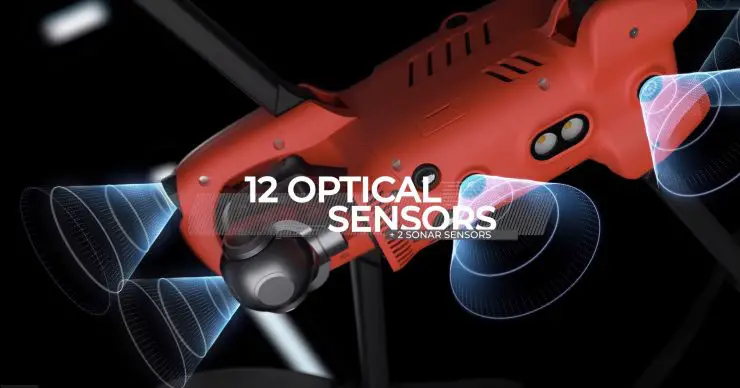 All three models have 12 computer-controlled vision sensors and can detect potential obstacles up to 30m away. The newcomers can also follow subjects autonomously around obstacles at high speeds using Autel's patented Dynamic Track 2.0 and watch as AI technology creates smart flight paths in real-time.
Additionally, the dual-core powered object detection on board can recognize up to 64 subjects at once including people, vehicles, and animals.
Autel EVO II Series Specifications
Camera sensor: 1/2in 48MP CMOS (EVO II), 1in 20MP CMOS (EVO II Pro), 1/2in 48MP CMOS + FLIR LWR thermal camera (EVO II Dual)
ISO range: 100-3200 (EVO II & EVO II Dual), 100-12,800 (EVO II Pro)
Bitrate: 120mbps
Bit depth: 10 bit
Internal storage: 8GB, plus SD card slot.
Max speed: 20m/s
Max flight time: 40 minutes (no wind)
Max hovering time: 35 minutes
Weight: 1127g (EVO II), 1174g (EVO II Pro), 1192g (EVO II Dual)
According to Autel Robotics, all three models are now in production with actual availability and pricing yet to be announced.
[source: Autel Robotics]
Disclaimer: As an Amazon Associate partner and participant in B&H and Adorama Affiliate programmes, we earn a small comission from each purchase made through the affiliate links listed above at no additional cost to you.
Claim your copy of DAVINCI RESOLVE - SIMPLIFIED COURSE with 50% off! Get Instant Access!