The USB Promoter Group has announced the next generation USB 4 vs. 2 data transmission standard, which promises improved data transfers over USB-C which doubles the existing vs. 3.2 Gen 2 spec up to 80Gbps.
"Once again following USB tradition, this updated USB4 specification doubles data performance to deliver higher levels of functionality to the USB Type-C ecosystem," said Brad Saunders, USB Promoter Group Chairman. "Solutions seeing the most benefit from this speed enhancement include higher-performance displays, storage, and USB-based hubs and docks."
Those double speeds not only come with newer USB4 cables but thanks to a new physical layer architecture protocol, the USB Promoter Group says that even though existing USB-C cables, users can achieve the same throughput and performance. The boost in bandwidth is largely thanks to a more efficient data and display protocol, which better uses the available bandwidth.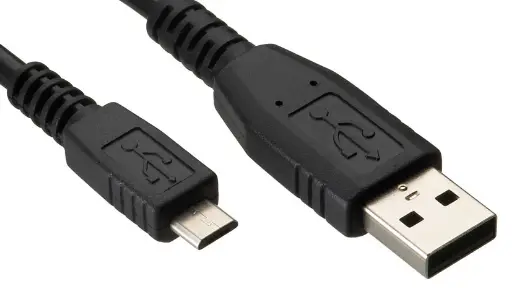 Other benefits from the new architecture protocol are data tunneling exceeding 20Gbps and improvements to DisplayPort and PCIe specifications, and backward compatibility all the way down to USB 2. Thunderbolt 3 is also supported.
Now the question on everyone's mind would be why invest in newer USB 4 higher bandwidth cables if the existing cables can handle the same amount of throughput? Well, the key devil is in the details.
According to the USB Promoter Group, the new protocols offer speeds "UP TO" 80 Gbps. That translates into just how good those USB 3 Gen 2 cables are, so the speeds will only be as fast as the quality of the highway the bandwidth is traveling on. Investing in USB4 cables will guarantee higher speeds consistently, without slowing down due to the wear and tear of older cables.
The definite advantage will also probably appear when working with higher resolution video files over 4K, where massive amounts of bandwidth and sustained data transfer speeds are critical.
Getting "up to" 80Gbps for short bursts of time is a far cry from sustained data transfer speeds that keep going when transferring massive data files like in 8K video. So connecting with a USB 4.0 v2 cable will yield the best possible results.
However, if the workflow remains at 4K or below, then it stands to reason that using the USB 3.2 Gen 2 or TB 3 cables, will surely do the job, and provide a bit of a boost under the new protocol. At the end of the day, it really comes down to the details of the workflow.
The USB 4 Vs. 2 data specs are expected to become official by November when the USB Promoter Group holds its annual DevDays developer conference. After that, we should see the specs begin to get rolled out industry-wide.
[source: BusinessWire]
Claim your copy of DAVINCI RESOLVE - SIMPLIFIED COURSE with 50% off! Get Instant Access!