Another Canon mirrorless rumor is going around, only this time it's stating that the next R series mirrorless camera will fit conveniently between the R7 and R10 APS-C models.
The alleged R8 or R9 is likely to look more like the discontinued M Series and is designed to fit into the enthusiast price point, with the higher-end model being a nice secondary prosumer camera.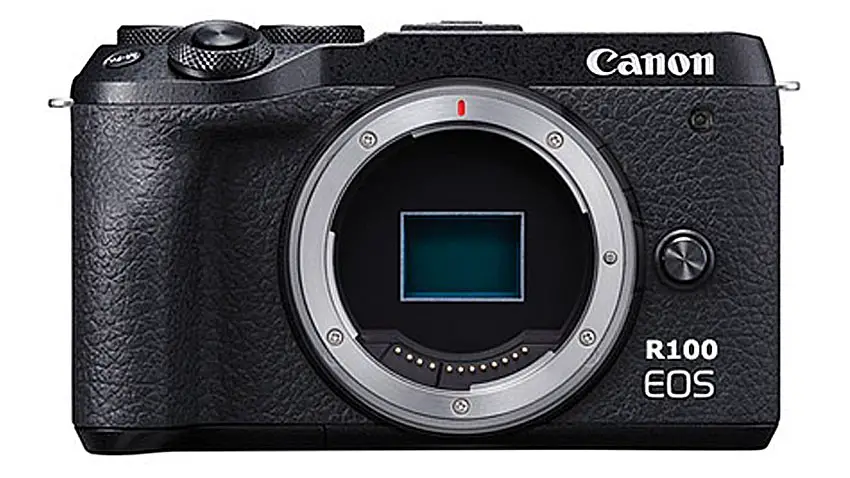 The rumors of an M Series successor have been going on for a few weeks now, with an R50 or R100 being in the conversation.
This rumor, which of course comes from Canon Rumors, is labeled as a "CR3" level for a reliable source of speculation.
The level of camera rumor by CR ranges from CR0, which is so unbelievable as to be more of a joke or fanboy speculation, to CR1 with just enough detail to be considered "plausible," to CR2 with details from a trusted source, and ending with CR3, which they call "Fact."
So this story is what Canon Rumors considers as legit and imminent.
There aren't any confirmed specs at the moment, but looking at the R7 and R10, those cameras have an APS-C image sensor between 24-32 Megapixels, with a DIGIC X processor and RF-S mount lens support.
The chief difference will be a lack of an electronic viewfinder, to keep the camera more compact. However, Canon also has a plugin EVF, model DC2, which could possibly fit nicely onto a digital hot shoe if the design is an M series successor.
The camera may also be a cinema version of the R7, call it an R7C, which will likely support a higher-end image sensor and Canon Raw recording functions. Speaking of higher-end cameras, there's also talk of an EOS R5 Mk. II which is rumored to be in testing for a mid-Spring 2023 release.
But the common thread of most of these rumors, save a full-frame R5 Mark II, seems to be an APS-C image sensor. At the end of the day, rumors may be pertaining to one of these camera models or all of them.
Companies tend to test out various configurations to determine which will best fit into the overall roadmap of camera models and lenses that are coming out, and then what pricepoint will best be supported in the marketplace.
The picture will become more clear after the first of the year, when we get closer to camera and photo shows such as CES, CP+, and even NAB in the Spring, which Canon and other companies can use to showcase what's coming over the horizon.
Until then, it'll just be one rumor after another with "spec-ulation" on what the next model will have.
I'm betting it's the R50 or R100. As for the higher-end models like an R5 or R7C, or anything in between, it would seem we'll see Mark II models instead. But again, that's just speculation.
[source: Canon Rumors]
Order Links:
Claim your copy of DAVINCI RESOLVE - SIMPLIFIED COURSE with 50% off! Get Instant Access!