With the addition of Apple LOG to the iPhone 15 Pro, the potential for capturing 10-bit uncompressed video and stills provides a substantial improvement in image-gathering performance.
FilmConvert is announcing that those new features will be the best they can possibly be thanks to a new camera profile and a new camera pack downloader which will grab that profile directly from your editing plugin.
The iPhone 15 Pro promises vast improvements which include a new 5x tetra-prism zoom with 3D optical sensor-shift image stabilization and an autofocus module that moves in all three axes.
The sensor-shift is capable of over 10,000 micro adjustments every second, making captured images rock steady.
The phone's camera also supports the MPAA's ACES Color scheme for managing color as professionally as a dedicated cinema camera. It captures 10-bit log recordings in ProRes to preserve all the image data as flat footage for maximum dynamic range and color gamut.
FilmConvert Nitrate and Cinematch now have a camera profile that takes full advantage of these features and provides color grading from a plugin to most non-linear editors including Adobe Premiere Pro, Blackmagic Davinci Resolve, and many others.
Moreover, that camera profile can now be downloaded directly from within the plugin menu tap with FilmConvert's new internal Camera Pack Downloader.
Users must have created an account with the same email that was used to purchase a FilmConvert license in order for the plugin to log in and download the latest camera profiles and version of either Nitrate or Cinematch.
Moreover, the latest version of the Nitrate plugin must also be installed in order to automatically install the new profiles through the Camera Pack downloader.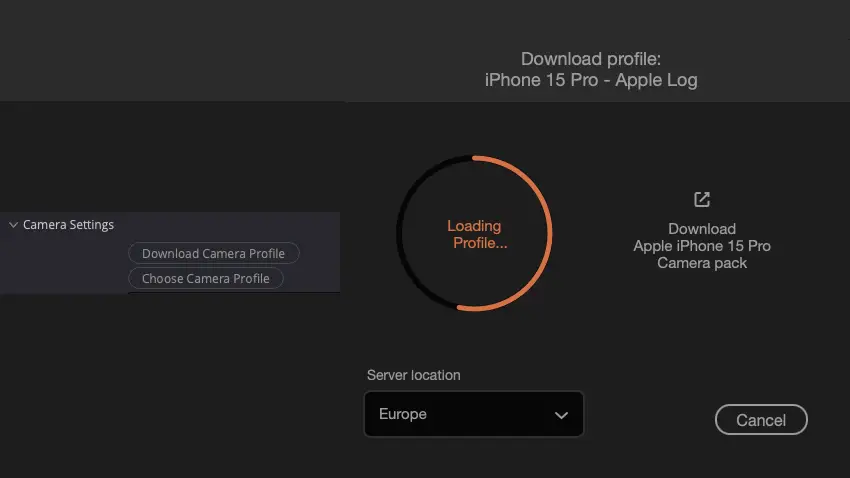 Once installed and the editor restarted, a popup will request the user's registration information to install the tool.
Then users can select the type of camera footage and download the profile under the camera settings window.
CineMatch users must download and install the latest version of CineMatch in order to get the same iPhone 15 camera profile. Other profiles are also available.
After that, the profile is available for color grading and camera matching. The profile updates can also be downloaded from FilmConvert's Support website.
[source: FilmConvert]
Disclaimer: As an Amazon Associate partner and participant in B&H and Adorama Affiliate programmes, we earn a small comission from each purchase made through the affiliate links listed above at no additional cost to you.
Claim your copy of DAVINCI RESOLVE - SIMPLIFIED COURSE with 50% off! Get Instant Access!