Here's a quick round-up of industry news from earlier in the week.
First, Convergent Design have officially lowered the price on their flagship external recorder the Odyssey7Q by $500. For a limited time only, the Odyssey 7Q will sell for 20% off, or at $1,795 at authorized retailers. Chances are the price drop was done to align the Odyssey7Q with the pricing of direct competitor/soon-to-be-released Atomos Shogun (more on this monitor/recorder below) which is expected to retail for around $2,000.


Also good news for those waiting for the 4K ProRes recording option on the Odyssey7Q, according to Mitch Gross from Convergent Design it should be available this month, quite possibly towards the middle of the month. See the tweet below.
@tomguilmette We are saying this month (October) but I'm hoping for within a couple weeks. — Mitch Gross (@Mitch_Gross) October 1, 2014
The monitor/recorder market is a very competitive segment, and we recently learned the eagerly awaited Atomos Shogun 4K recorder, which was expected to ship this month in October, will possibly start shipping in November. The Shogun will feature a new OS and would require further testing to bring it to market. Hope to see it shipping in November.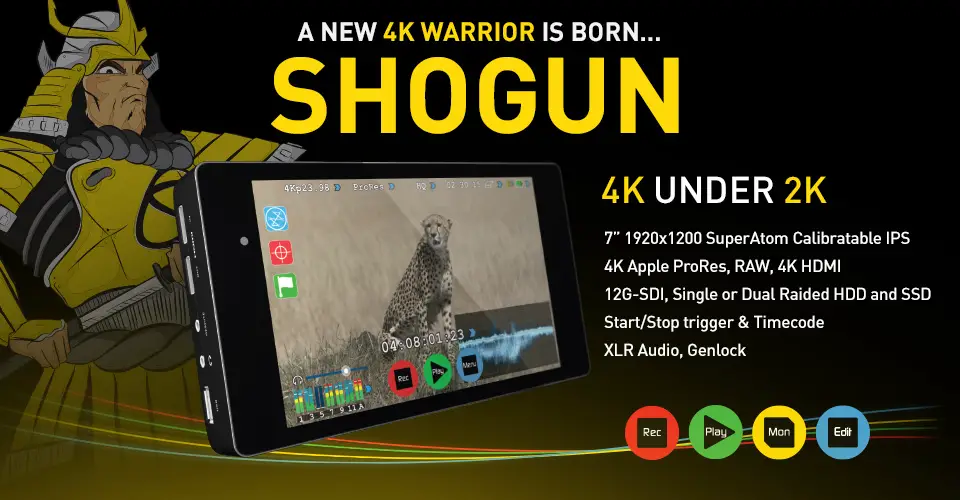 @4KShooters Shogun is a very powerful unit and as well as further testing has a new OS. It's going into production soon ready for November. — ATOMOS (@Atomos_News) September 24, 2014
The Panasonic Varicam 35 has been one of the most awaited cameras this year and we got a chance to see it first hand a couple of months back. Since then, Panasonic have released the First Demo reel featuring stunning 4K footage from their new flagship. Recently,  at IBC 2014, Nigel Wilkes from Panasonic UK went over the advantages and features of the Varicam in the video below.


In the video below from IBC 2014, Steve Weiss from Zacuto discusses their next generation "Recoil" balanced handheld/tripod configuration rigs for almost any camera out there including, but not limited to DSLRs, large sensor cameras such as the BMPCC, Canon C300 and/or the Sony F5/F55.
IBC 2014 – Zacuto from Film Cyfrowy on Vimeo.
And more bits from IBC 2014 – Andra Motion Capture Follow Focus System:
IBC 2014 – ANDRA from Film Cyfrowy on Vimeo.
[via Newsshooter & Cinescopophilia]

Claim your copy of DAVINCI RESOLVE - SIMPLIFIED COURSE with 50% off! Get Instant Access!