Sony are shaking up the industry again by announcing a new camera! What else is new, seriously? All joking aside, Sony have announced quite a few new cameras in all shapes, sizes and price-points – from consumer land all the way to the "six-figure" pros (do they exist? I am sure they do…). However, despite and amidst all the rumours of a upcoming new line-up of full-frame cameras in early 2015, the new camera they announced is called the Alpha7 II, or the A7 Mark II, and it is the successor to the original Alpha 7 full-frame mirrorless camera, which has not been discontinued. Apparently, the Alpha7 II announcement from Japan a week or so ago, has nothing to do with the new line-up to be unveiled in February – meaning it will be a separate new "Pro Line" of mirrorless full-frame bodies (dubbed by some as the Sony A9 series).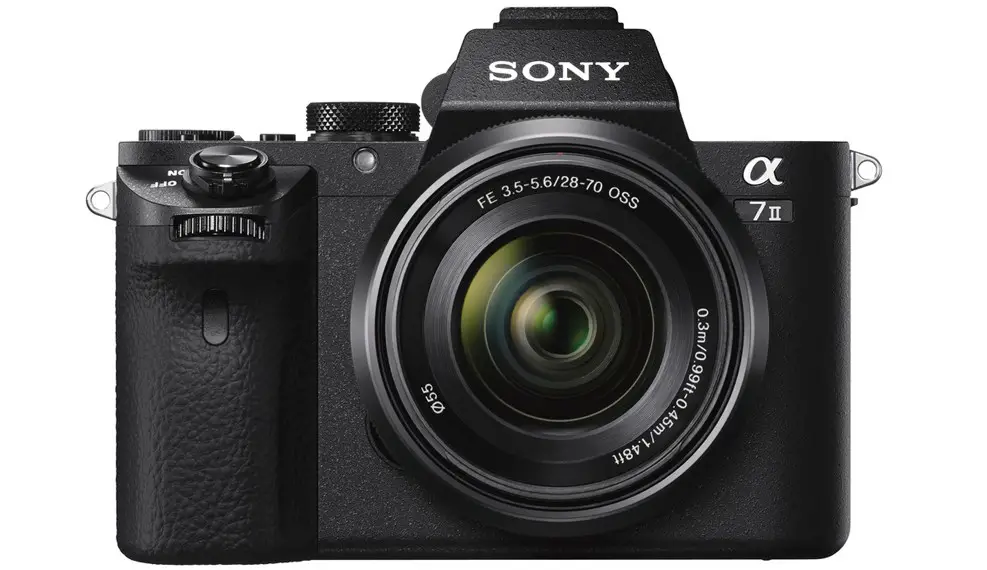 You might ask, so what's the big deal – does it do 4K internally? No, it doesn't do any form of 4K video recording. Would I have wanted it to – yes, but looking at the specs, there are plenty of other features that make this new camera a very viable option for a one-man band shooter or just about anyone out there serious about shooting video with a small form-factor camera.
There's 3 things that caught my eye – it has a full-frame 24MP sensor, 1080/60p XAVC-S with S-log2 (same codec and log gamma as on the A7s), and the big one – 5-axis In-camera Body Image Stabilization or IBIS as it is sometimes referred to. Plus to top it all the retail price is around $1,700! Take a look at the video below to see what IBIS does.
Sony Alpha7 II Features
24.3MP Full-Frame Exmor CMOS Sensor
BIONZ X Image Processor
5-Axis SteadyShot INSIDE Stabilization
Enhanced Fast Hybrid AF and 5 fps Burst
Full HD XAVC S Video and S-Log2 Gamma
3.0″ 1,228.8k-Dot Tilting LCD Monitor
XGA 2.36M-Dot OLED Electronic Viewfinder
Weather-Resistant Magnesium Alloy Body
Refined Grip & Robust Lens Mount
Built-In Wi-Fi Connectivity with NFC
5-axis Image Stabilization is a first not just for the Alpha line-up, but for full-frame sensors as well. Having this option in camera is a HUGE plus for both stills and video. Especially for situations where you are shooting handheld or in a run and gun type of environment where you have to move quickly and the shots are very dynamic. The A7 II features the already familiar E-mount, and users can also use A-mount lenses as well as a wide range of third party lenses via adapters.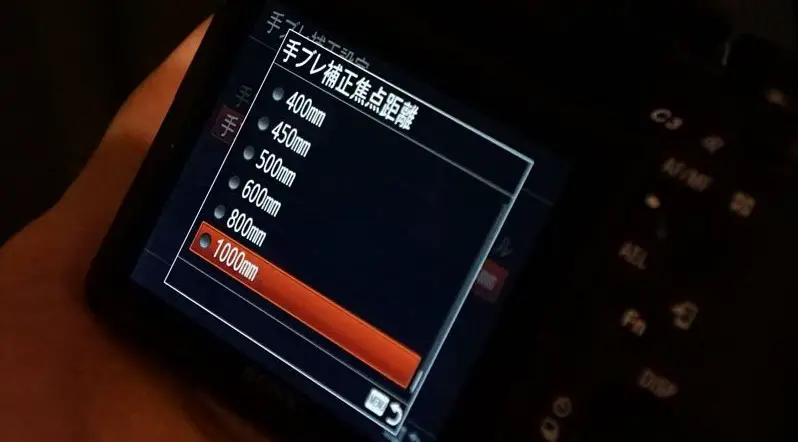 For video shooters, snapping on a Metabones Smart Adapter will allow for a plethora of third party manual lenses to be used – such as Nikon, Leica, Zeiss etc. The great thing about IBIS is that it is compatible with third party lenses – all you have to do is set the focal length of the lens you're using in the camera menu. What about zooms? – well, that's yet to be determined. But manual prime lenses definitely.
If you use a lens with built-in image stabilization such an E-mount lens with OSS, the Alpha 7 Mark II can use both systems for optimal results.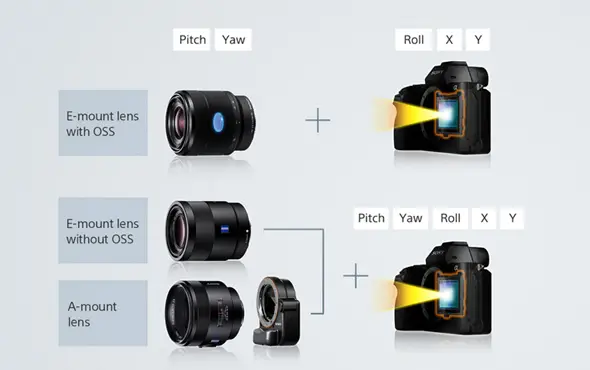 With ISO going up to 25,600, the new Alpha7 Mark II may not be a match for the super sensitive A7S, but after all, here the killer feature is image stabilization. IBIS will greatly improve the rolling shutter skew and minimize its ugly effect in the severely "jello" prone full-frame cameras. Especially those with a full-readout with no pixel-binning like the A7s. The Alpha7 II features the same sensor as the Alpha7 so expect some moire an aliasing present. Check out this rolling shutter comparison between the A7s rolling shutter with the BMPCC.
The Sony Alpha 7 Mark II is currently on pre-order at B&H for $1,698 and is expected in January 2015.
Claim your copy of DAVINCI RESOLVE - SIMPLIFIED COURSE with 50% off! Get Instant Access!