2014 has already been a pretty crazy year for 4K devices both in the consumer and professional world. And this is not just 4K cameras I'm talking about here, although we've seen plenty of announcements and releases so far this year, half of which are coming from Sony, but also in the consumer TV market and also in the computer monitor segment. As more and more consumers get into their first or 2nd 4K TV's, the industry is reporting a surge in sales, mainly attributed to budget UltraHD TV's from Asian manufacturers.
Consumer interest in 4K is growing, but what about the working professionals? On the acquisition side, shooting in 4K resolutions and higher (as in the case of the Sony F65 and RED) has been an option for years now, but only as of the last year or so, affordable 4K cameras have lowered the barrier of entry into 4K for most DSLR shooters with the release of the BMPC 4K first, and then the Panasonic GH4 and A7s for example. The latter still requiring an external recorder for 4K recording, but that's a different topic.
Earlier in the Fall, Apple almost broke the Internet with their new iMac announcement featuring a staggering 5K Retina display with a solid computer inside very capable of editing 4K footage starting at the $2,500 mark. Asus also released a budget 4K monitor for desktop video editing, photography and graphics applications, but so far on the laptop side, 4K hand't really made it yet.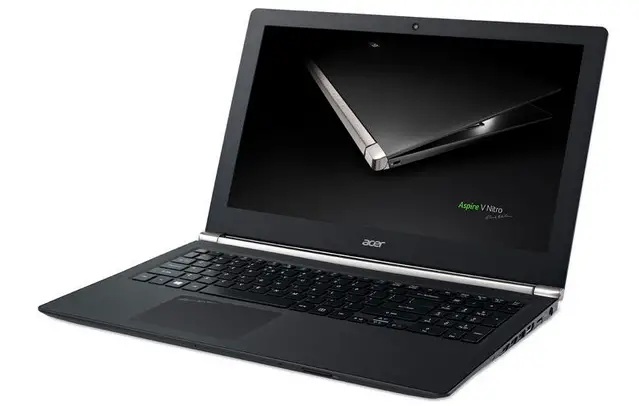 Acer set to change that with their latest 15.6 inch Aspire V Nitro Black Edition features an LED backlit IPS UltraHD display with a max resolution of 3840 x 2160, or 4 x the resolution of Full HD at 1920 x 1080p. At this resolution and screen size certain things may be dwarfed when comparatively viewed on other screen with small resolution, but the whole "you have to be very close to a 4K display to see the benefit" adage is certainly ringing true in the case of laptops. This new 4K version of the Aspire V quadruples the resolution of the 1080p laptop model, while keeping the internals the same.
The Aspire V Nitro Black Edition also gets a 4th Generation Intel Core i7-4710HQ Quad Core processor at its heart and an Nvidia GeForce GTX 860M graphics, dual wireless antennas supporting both 2.4GHz and 5GHz frequencies for speedy Internet connections, 16GB of memory, and a variety of storage options, starting at a 256GB SSD and a 1TB hard drive. 4K video editing should be possible depending on codec and compression, but certainly very doable for more reasonable bit rate codecs like the 100Mb/s 4K from the GH4, but may be a stretch for any type of 4K Raw or ProRes with an appropriate Windows encoder.
The stunning detail and crystal clear sharpness will aid also photographers, graphic designer and gamers looking for an immersive gaming experience. Acer suggests that this monitor is ideally suited for graphic intensive applications, including gaming, photo and video editing and 3D modelling. According to Erik Ackerson, Senior Product Marketing and Brand Manager at Acer "the addition of an Ultra High Definition display to the V Nitro Black Edition Series makes it one of the most compelling yet affordable high-performance notebooks on the market today." The new Acer V Nitro Black Edition Laptop with 15.6-inch 4K Ultra High definition Display retails for about $1,500.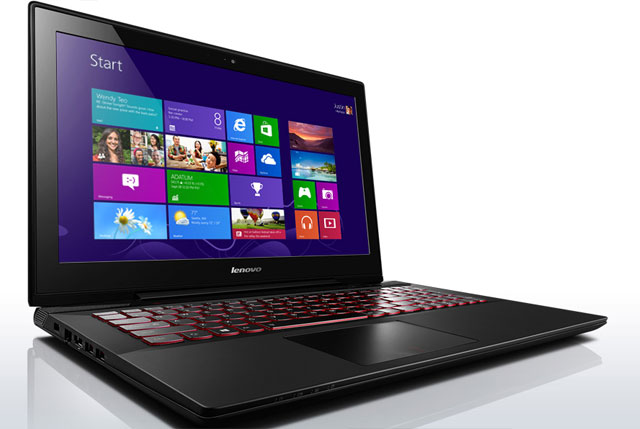 Lenovo has also a similar laptop with an UltraHD resolution dubbed the Y50, sporting very similar specifications to the V Nitro Black Edition from Acer – in fact it features a 2.4GHz Intel Core i7 4700HQ alongside a 2GB Nvidia GeForce GTX 860M. Adding touchscreen to the display is a nice touch (pun intended) The graphics card may not be the fastest, but it's definitely no slouch either and should suffice for gaming applications (though mostly at 1080p) and 4K editing for reasonable bit rates and codecs.
The Lenovo Y50 is also retailing for about $1,500.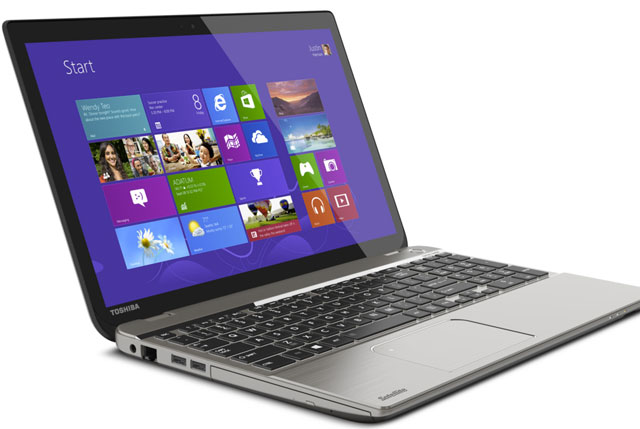 The latest 4K offering in the laptop arena we're looking at today is the Toshiba Satellite P50t, which was apparently the first 4K 15.6-inch laptop available on the market, at the beginning of 2014,  The specs are not too far off from the rest of the lineup above – a Intel Core i7-4700HQ CPU, this time paired with a AMD R9 M265X GPU. The price for the Toshiba Satellite P50t goes up to $1,799.99. In my opinion, Nvidia based graphics cards offer better performance than AMD cards for video editing because of the CUDA acceleration in Adobe Premiere Pro for example.
I think that 4K laptops are a great idea and and if the fantastic Apple Retina displays are an indication of increased clarity and sharpness, then increased resolution at 3840 x 2160 offers even more flexibility to edit UHD footage in its native resolution and more control over the image. The above 4K laptops offer significant increase in resolution without costing an arm and a leg, but as far as specs overall, it is up to you to decide whether they can challenge the Mac-centric hegemony in the laptop editing world.
These few 4K laptops are only the beginning and I am sure we'll see plenty of them in 2015 and beyond as more and more people turn to 4K for their creative passions.
[via PVC]
Claim your copy of DAVINCI RESOLVE - SIMPLIFIED COURSE with 50% off! Get Instant Access!