The Adobe Suite of creative applications such as Premiere Pro, and After Effects have been some of our favourite tools here at 4K Shooters. I started using Premiere Pro when CS5 came out, and then upgraded to CS5.5. Before that I was using Final Cut Pro 7, but when FCP X came around, I wasn't impressed with new "ipad-ized" interface and somewhat lack of major professional features I was used to in FCP 7. Since I've been with Adobe Premiere Pro CS5.5 I haven't looked back at Apple's equivalent.
To be fair, FCP X has kind of come into its own after some significant updates in the past year and is still a solid NLE. I have recently upgraded to Creative Cloud and have been completely blown away by the flexibility, ease of use, and sheer native support of codecs, even for 4K XAVC, the latest 4K codec from Sony used in their 4K Sony FS7 camera.
Adobe Creative Suite applications have seen previous updates in 2014, and Premiere CC and After Effects were used in the post-production of major Hollywood films such as David Fincher's latest film "Gone Girl", a first in 6K acquisition. In addition, earlier in 2014, Adobe released a mobile app for Premiere called Premiere Clip for iOS devices.
Premiere Pro CC 2014.2 Update
Adobe Premiere Pro CC 2014.2, features some important editing enhancements, including support for ARRI Open Gate media, the ability to set transitions and still image default durations in seconds or frames and Cineform Export improvements. Improved scrubbing and shuttling in long GOP MXF files, in addition to QuickTime and Cineform codecs are now available for use as sequence preview file formats on Windows.
The 2014.2 update is addressing some critical issues and bugs hat affect workflows. Here are some of the notable issues resolved:
XDCAM HD proxy files appear with red frames

Crash using ripple trim on a grouped clip

Missing clips after Consolidating and Transcoding overlapping subclips

Crash when pressing Setup button of a AE-style transition

Comment Markers added to a merged clip get added to constituent clips, but the Name & Comments are not saved

Stop playback command ignored when editing or playing a multicam sequence

Crash exiting Direct Manipulation mode in Program monitor

Duplicate clips are missing from resulting project after Consolidate and Transcode

Crash when exporting AAF from a sequence containing clips opacity and scaling

GoPro 2.7K footage cannot be smart rendered when height is not evenly divisible by 8

Crash when exporting AAF with disabled clips that have cross fades applied

Turning on audio waveforms makes sequence unresponsive

Audio drop out during loop playback

MXF Media with Posterize Time Effect will not render

Audio dropouts during shuttling

Audio drops out while playing out to tape

Consolidate and Transcode with a custom P2 preset does not work correctly

Multiple accelerator files are generated on a network shared media cache location

Switching between projects that use the same workspace, all open Project panels get reset to root

Audio pops and surges during an audio transition

Export AAF with 24 bit embed option creates distorted audio files

Corrupt frames when rendering Sapphire effects and transitions

Crash on launch if OS X update has changed permissions for certain folders to Read-Only
The latest update to the Adobe Creative Cloud suite also addresses some bugs, issues and offers fixes and enhanced features for other popular applications within – such as Media Encore, After Effects, Audition, SpeedGrade and others.
Adobe Encoder 2014.2 Update 
The 2014.2 release offers some really exciting and welcomed updates, including YouTube and Vimeo uploading via Destination Publishing in Media Encoder CC for an easier and more integrated workflow for web delivery. See the updates in full to Encoder below.
Destination Publishing to YouTube and Vimeo
Encoder now includes new Destination Publishing options for uploading to YouTube and Vimeo. These can be found under the Publish tab in the Export Settings dialog box. The first time you use the feature, you will need to log in to YouTube and Vimeo with your username and password to upload your rendered files to these destinations.
The H.264 Vimeo presets have been updated in accordance with guidance from Vimeo. The presets are now also set to match the frame rate of your source material.
There is now an option in the Media Encoder preferences that will include the name of your preset at the end of the output file name. Enable this option in the Media Encoder Preferences by checking "Append preset name to filename".
An option to abort the encode is included if a decode error is detected. At this time, this functionality only applies to MXF source files. You can enable the option in Preferences by checking "Stop current item if decode errors are detected".
Export channels as separate WAV files
An option to the WAV format that will allow you to create a separate file for each channel of audio in your source file is added as well. You can enable this option by choosing Waveform Audio as your format and from the Export Settings dialog, checking "Export each channel as a separate file".
Updated GoPro CineForm presets
In the 2014.1 release of Media Encoder there was a mismatch between the GoPro CineForm presets and the bit-depth of the resulting output. The export settings and presets have been renamed to correctly match the expected output. The following presets are available for the GoPro CineForm codec:
GoPro CineForm RGB 12-bit with alpha at Maximum Bit Depth
GoPro CineForm RGB 12-bit with alpha
GoPro CineForm YUV 10-bit

Media Encoder CC (2014.1) Bug Fixes
Fixed: Various fixes for CC and FTP upload
Fixed: Smart rendering ProRes sources is very slow
Fixed: ProRes XQ sources decode with incorrect gamma setting
Fixed: Some DNxHD source decoded with all red frames
Fixed: Some h.264 exports were using the wrong colorspace
Fixed: PNG image sequence export was very slow
Fixed: In some situations timecode overlay would drift out of sync
Fixed: Compatibility issues with Adobe Media Encoder output and Encore
Fixed: Some MPEG2 exports mixed with Dolby Digital audio would play out of sync in non-Adobe applications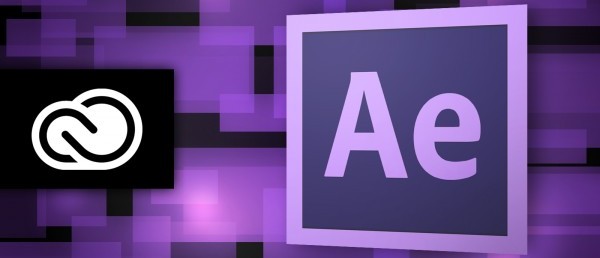 After Effects CC 2014.2 (13.2) Updates
scripting improvements for text layers
expression access to dynamic layer bounds
new keyframe icons
many bug fixes
For a full list of updates for After Effects in the 2014 (13.2) update visit Adobe here.
Adobe SpeedGrade CC 2014.2 Update
Changed: Master Clip remain selected when the Playhead moves onto a new clip
Added: Warning now alerts users when a GPU with insufficient capacity (1GB of VRAM or less) is used for high resolution footage
Changed: Improve usability of Color Wheels.
Bug Fixes
Fixed: UI issue where Media Browser tree failed to display icons
Fixed: SpeedGrade will now recall which scopes were toggled after restarting application
Fixed: SpeedGrade will now correctly render a group with variable opacity (Native Mode)
Fixed: SpeedGrade no longer crashes when a GPU with insufficient capacity is used in Direct Link
Fixed: Image no longer compromised when "No LUT" layer used (Direct Link mode)
Fixed: When a Look is applied to a Master Clip, the Master Clip tab remains selected.
Fixed: Colors no longer inverted when using an insufficient GPU with with 5K or 6K footage (Direct Link mode)
Fixed: (Windows only) Direct Link to SpeedGrade no longer fails with the project name containing double byte characters (Chinese, Japanese, Korean)
Fixed: File names were truncated in the restore Autosaved Project dialog box (affected German, French, Brazilian Portuguese, Spanish, Russian, Italian)
Fixed: Tooltip message when hovering over In/Out point on Mac corrected
Fixed: Tooltip for color swatches now appear in localized languages for non-English versions of SpeedGrade
Fixed: Direct Link issue where white screen displayed when importing a project with many sequences (Retina Display)
Fixed: Auto-keyframes are now displayed as soon as they are applied
Fixed: A rare issue with a Drag&Drop area inside the scopes (aka Analysis Tools)
Fixed: An issue with importing single sequences in Direct Link
Fixed: Undo now works correctly when modifying a mask (Direct Link)
Fixed: Bug where Trash icon remained highlighted
Fixed: Playheads sometimes disappeared when playing multiple Timelines at the same time
Fixed: The category names for custom Look layers now appear in localized languages (German, French , Brazilian Portuguese, Spanish, Russian, Italian)
Fixed: Fullscreen background color is now consistent with UI in normal mode
 For more details and a full list of bug fixes and updates for other Adobe CC application head over to Adobe.
 via [PVC]
Claim your copy of DAVINCI RESOLVE - SIMPLIFIED COURSE with 50% off! Get Instant Access!