UK based battery and accessories manufacturer Hawk-Woods are working on some really cool batteries that you can stick on your camera or rig. Literally. In the past we've covered some of their other camera accessories, such as the Sony A7s dummy battery and D-tap cable that lets you power your Sony mirrorless camera for hours and on from a large V-mount battery. However, just like today's cameras for video production have evolved (and more like shrunk down) to a point were the surrounding bits required to make them work dwarf the camera and make figuring out how to attach vital accessories such as extra capacity batteries a bit of an engineering exercise.
Enter the new Gripper Series batteries from Hawk-Woods, which feature a rather genius "direct onto 15mm bars approach" to mounting your battery onto your rig.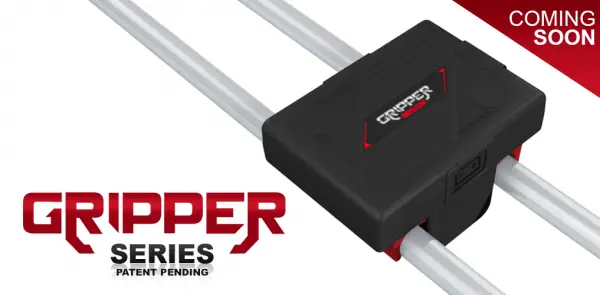 Honestly, I am not sure if other such types of batteries exists, and I doubt they do, but how come no-one else has thought of that before? I am really fond of this design as it eliminates the need for more kit – such as cheese plates for mounting batteries and other accessories. Since most of us have a lot of real estate onto the 15mm bars behind the camera, why not use it to snap on and off batteries? Very nice design indeed.
According to the manufacturer, the Gripper batteries will be available in three variations – a 75W, 100W and a big-boy 150Wh version, thus pretty much covering the needs of today's camera operators from small DSLR/mirrorless cameras to more juicy cameras like the Sony FS7 and the Canon C300 Mark II. Each version will have 2 x D-Tap (Power-Con) outputs as standard and can easily be increased by simply plugging in a 4 way gripper adaptor to either socket.
In addition, an LED fuel gauge displays the remaining capacity. The Gripper batteries have been UN tested and are flight safe – suitable for transportation on passenger aircraft as carry-on luggage. This is particularly good news for the frequent flyer cameraman.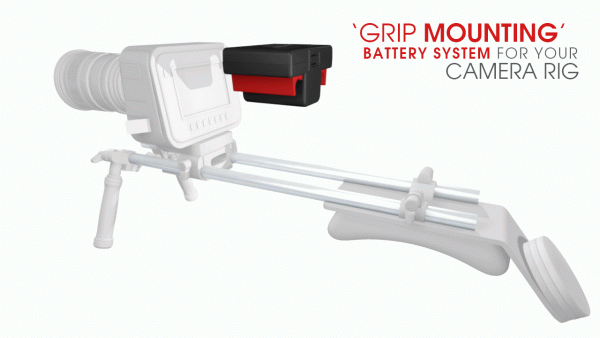 Gripper batteries are designed using high impact ABS cases and are fitted with premium Li-Ion cells which in turn are backed up by the latest in protection systems to guarantee a long and reliable performance over many years.
Apart from the Gripper Series, Hawk-woods are also working on another set of cool batteries they call – the Sticky. Designed for lightweight cameras like the ARRI Alexa MINI, which is quite a juicy camera, albeit much smaller than its larger brethren, that are frequently used on drones and handheld gimbals like the DJI Ronin, the Sticky batteries come in two versions so far – the ST-38W and the ST-75W.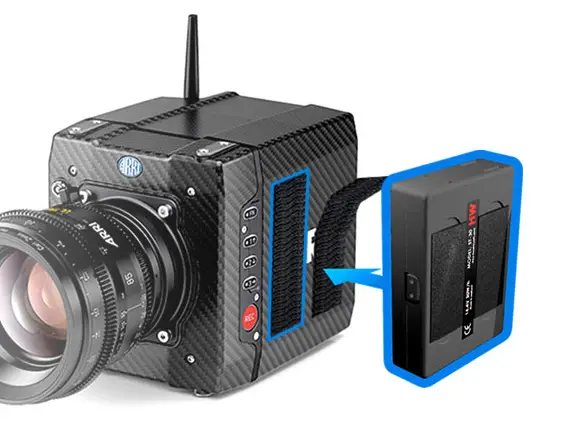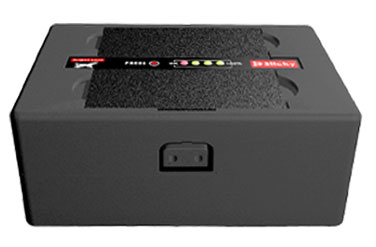 The sticky battery is a small light-weight battery that has the ability to stick anywhere using M3 Dual lock strips. Alternatively a quick release back plate a good option for those who use gimbals, as in this case you need to ensure the battery is always back in the same place, as in not to throw-off the balance.
Both the ST-38W & ST-75W are capable of delivering up to 7 Amps, suitable for powering high draw cameras like those made by ARRI.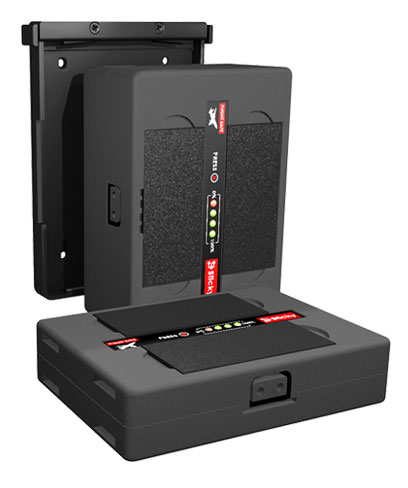 The ST-38W is a 38Wh battery weighing in at just 240 grams, while the bigger 75Wh comes in at 465 grams on the scale. 4 LED's will help you gauge the remaining charge in the battery. Just like the Gripper, the Sticky batteries are also flight safe.
Pricing and availability has not been finalised yet, but we'll keep you updated as to when that happens. For more info head over to Hawk-woods UK.
[via Hawk-woods]
Claim your copy of DAVINCI RESOLVE - SIMPLIFIED COURSE with 50% off! Get Instant Access!