Atomos have been pioneering the affordable 10bit recorders for quite some time, and over the past 5-6 years they've given us some truly amazing kit. From the original Ninja, to the Ninja 2 and Samurai, then the Blade series through the original Shogun, now in 2016 with 4K Raw and HDR monitoring in the Shogun Inferno, the Atomos recorders turn the shoddy 8bit 4:2:0 internal video signal out of DSLR's, mirrorless cameras or camcorders with a clean HDMI/SDI feed, into a broadcast ready 10bit ProRes or DNxHD codecs elevating your workflow to professional standards. I have owned the Ninja 2 and then the Ninja Blade for my original Canon C100, and they worked like a charm.
For those shooting 4K these days, and wanting to upgrade to HDR, Atomos are running some really sweet Cashback and Trade-in deals, which you can read about it here in case you missed our original post on the Atomos Cashback deals from earlier in the week.
Shogun Inferno firmware 8.01 / Flame Series firmware 7.12
Added support for Fujifilm Log (for Fuji X-T2), Sony S-Log and Canon C-Log3 (as found on Canon C300 II)
Fixed PQ HDR output compatibility issue.
Gamma and gamut is now 100% accurate for all gamuts, highlights and blacks
Increased precision in blacks when processing HDR from log inputs giving perfect black representation
Bug Fixes:
Colour mapping to the monitor has now been corrected for ProRes
PQ out will no longer send the HDR info frame when disabled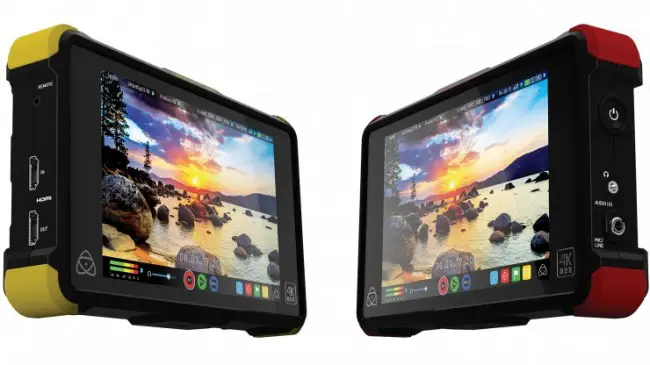 Shogun Flame/Ninja Flame – download Firmware 7.12 here.
Shogun Inferno owners – download Firmware 8.01 here.
Happy Thanksgiving to all or American friends! If you are looking to save some dough on some sweet Black Friday 2016 deals, check out our Black Friday deals post here.
Order Links:
Claim your copy of DAVINCI RESOLVE - SIMPLIFIED COURSE with 50% off! Get Instant Access!