Poland's CamerImage is kind of a big deal in the realm of cinematography. Held in November, CamerImage celebrates the art of cinematography like no other festival on the global film festival circuit. Whereas the glitz and fanfare of Cannes and Sundance end up making front page news every year, Poland's annual CamerImage International Film Festival of the Art of Cinematography is one of the few film events in the world to focus exclusively on the craft of moving images.
Each year, the world's best moving image makers and especially Oscar nominated/winner cinematographers descend on the marquee. This past November's edition includes very familiar Hollywood DP's such as Anthony Dod Mantle (Rush, Snowden 28 Days Later, Antichrist), Ed Lachman (Mildred Pierce, The Limey, Erin Brokovich), Christopher Doyle (In the Mood For Love, Psycho '98, 2046, Lady In the Water), Vittorio Storaro (Apocalypse Now, The Last Emperor), Bradford Young (Arrival, A Most Violent Year, Selma, Ain't Them Bodies Saints), Michael Chapman (Taxi Driver, Raging Bull), Greig Fraser, and Steve Yedlin were all hosting seminars, master classes and talking with adoring fans about their work.
Here's 9 Reasons Why You Should Attend CamerImage if You are In the Business of Creating Moving Images
1. Top Cinematographers in Attendance 
You can rub shoulders with some of the world's leading cinematographers working today or legends of years past that have shot some of cinema's most celebrated works. Just a few names over the years have been Michael Ballhaus, Paul Cameron, Roger Deakins, Anthony Dod Mantle, Stephen Goldblatt, László Kovács, Matthew Libatique, Robby Müller, Guillermo Navarro, Wally Pfister, Dick Pope, and the late great Harris Savides (The Game, Zodiac) to name a few.
2. Masterclasses by Top DPs
The festival is jam packed full of amazing Masterclasses, a memorable one was Roger Deakins recreating some of his lighting setups from the Coen Bros' monumental Oscar-winning modern western epic 'No Country For Old Men' with nothing more than a few red heads. This year we saw Michael Chapman DoP of the seminal 'Taxi Driver' and 'Raging Bull' host a wonderful masterclass.
3. Get Your Groove On
CamerImage apparently has a serious party element. The nightclubs and Bars keep going until 6am in the morning. Very Eastern European, gotta love it; I never understood the 1/2am closing times of most UK/US bars. Well, for those of you party animals, you might want to pack your dancing shoes and slick bar wear if you plan to attend next year.
4. New Gear (Like Serious Gear)
Duh, what's a cinematography film festival without the gear we drool over. The CamerImage Market has all the new toys on display and industry leaders such as ARRI and Panavision host seminars about their new technology. This year the talk of the town was the RED Panavision collabo – the mighty 8K Panavision DXL.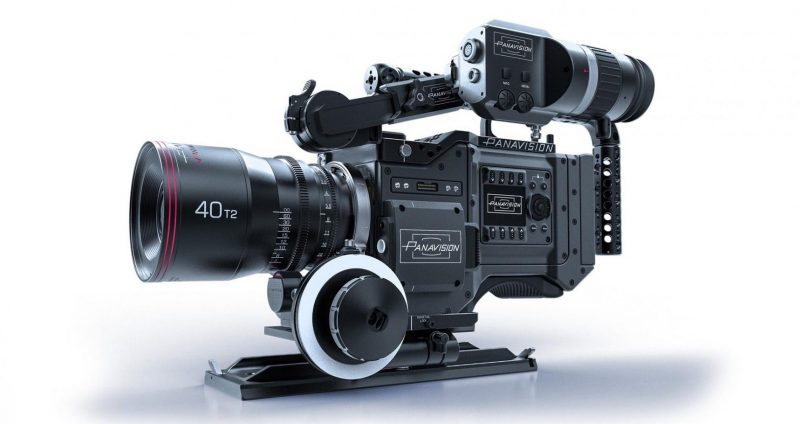 5. The Hosts
Poland has a long history of not only producing some of the worlds most renowned filmmakers – Roman Polanski, Andrzej Wajda, Andrzej Zulawski, Krzysztof Kieslowski; Master DPs such as Spielberg regular Janusz Kaminski, Dariusz Wolski, Andrzej Sekula and many others, but also arguably some of the world's finest vodka – there hardly a better place to sample the wonderful flavours this drink has to offer.
6. Inspiration through osmosis 
Talking about cinematography and the art of the image, along with the unique atmosphere that the festival creates it is impossible not feel your creative spirit being refreshed.
7. Meet your Heroes
One of the best spots at the festival was the Blind Spot Gear Bar. This is where hundreds of cinematographers wind down and party through the night.
Below is Ed Lachman demonstrating the famous shot in Carol using Blind Spot Gears Scorpion Light.
8. The Film Selection 
From legendary DP's or Filmmakers Retrospectives to Special Screenings, the film selection at CamerImage has some serious cinematic prowess. Throughout the day films are played in the main competition, music video, documentary and short film and retrospectives. Of course you've guessed it, the prizes are all for best cinematography.
9. It's Really Cheap (Compared to most other festivals)
The CamerImage entry is no more than $100 for the week and whilst in Poland it's about $1.2 a drink and only $6 for a meal. I'd say that's a hell of a deal. And there's even film cameras at the CamerImage Market…
I had heard of the festival before, but thought you had to be some big time DP to attend or get a special invitation of sorts. It turns out this isn't really the snobby and high-brow event I thought it was…
For more information and to plan your next years trip check out this visitor's guide.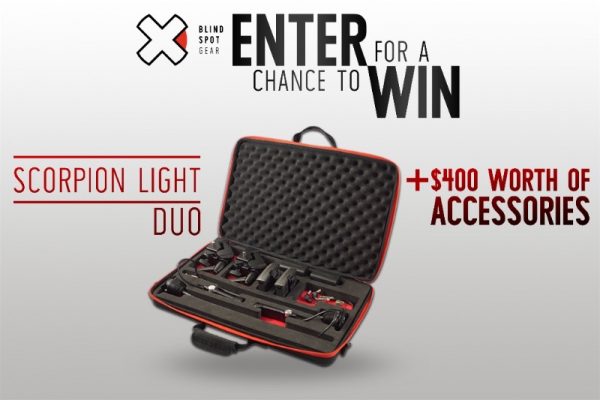 Just as a reminder, Blind Spot Gear, the makers of the Scorpion and Tile Light, are giving away a Scorpion DUO Set plus $400 worth of accessories. That's a massive $1,000 worth of gear! Make sure you sign up to be in for a chance of winning by visiting the link here.
Ethics Disclaimer: Blind Spot Gear advertise on 4KShooters.net
[via Blind Spot Gear]
Claim your copy of DAVINCI RESOLVE - SIMPLIFIED COURSE with 50% off! Get Instant Access!