ARRI is updating (again) the cinematography's world favourite cinema camera – the mighty ALEXA. Now in it's SXT iteration, the german movie machine goes wireless. The new ARRI ALEXA SXT W features an integrated high-quality and low-latency HD video transmitter and a WiFi for a totally wireless operation on set.
This new upgrade to the ALEXA SXT platform makes ALEXA SXT an entirely wireless professional motion picture camera system. Based on the popular ALEXA SXT Plus, the SXT W will replace the ALEXA SXT Plus and ALEXA SXT Studio models. As always, there are attractive upgrade options for existing owners of ALEXA SXT EV and ALEXA SXT Plus cameras.
Having a video transmitter built into the ALEXA SXT W makes the camera smaller and lighter than it would be with an external transmitter, and avoids the associated cable problems. Camera setup will be quicker and productions will be able to move faster, freed of the necessity to route video cables.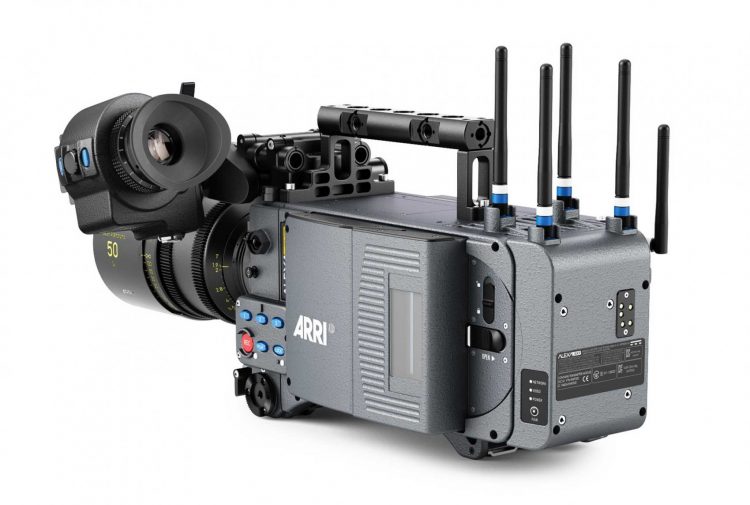 In addition, the integrated WiFi radio opens a whole range of options, starting with wireless colour management on set and continuing with wireless camera remote control with the ALEXA Web Remote. Other exciting WiFi options are currently in development.
"Our wireless video uses technology from market leader Amimon, with special hardware and software modifications to comply with ARRI's stringent performance and quality requirements," says Marc Shipman-Mueller, ALEXA Product Manager. "But that is not all; the wireless video system works harmoniously with ALEXA SXT's other radio-based offerings – the WiFi and our own proprietary camera and lens control system – avoiding time-consuming interference between the radios on the camera."
The ALEXA SXT W forms part of a new and complete ARRI Wireless Video System (WVS), along with a stand-alone video transmitter for use with other cameras such as the ALEXA Mini, and a stand-alone video receiver for receiving signals from either transmitter.
An extensive accessory range includes mounting brackets, antenna extensions, the handheld Director's Monitor Support (DMS-1), and a specially adapted Transvideo monitor with a built-in receiver for the ARRI transmitters. The system is designed for real-world usage on professional sets, with all components being spray and dust proof, constructed from rugged materials, and having a wide operating temperature range.
The ARRI Wireless Video System eliminates this issue because it works harmoniously with ALEXA SXT W's other radio-based offerings: the WiFi and the ECS, ARRI's proprietary camera and lens control system.
The high-quality video feeds from the ALEXA SXT W and stand-alone transmitters are long-range, uncompressed, and encrypted for safety. Audio, timecode, and REC flag are included in the zero-delay signal, and up to four receivers can be used per transmitter.
Claim your copy of DAVINCI RESOLVE - SIMPLIFIED COURSE with 50% off! Get Instant Access!