It was a good run. Lexar's retail removable storage business shuts down as parent Micron Technology moves on to bigger and better things. It's quite a sad thing to happen really as Lexar made some really good and affordable SDXC UHS-I and UHS-II cards, as well as USB flash drives, XQD cards for Sony FS7 shooters and CFast 2.0 cards for those "cash strapped" Canon C300 Mark II users or those, who chose to save some money and buy a URSA Mini 4.6K Pro. Lexar cards have had a good reputation, which quickly made them a decent and reliable alternative to the more expensive Sony and Sandisk equivalents.
Of course, more manufacturers offering alternatives to more expensive media cards is good for competition as it usually leads to a decrease in prices, so the fact that Lexar cards are no more, can potentially have some short-term implications on the prices of the more expensive media such as XQD and Cfast 2.0 primarily.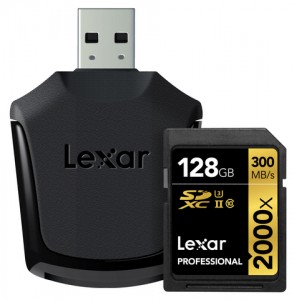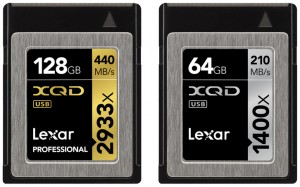 In a recent statement, parent company Micro Technology announced on their blog that it is discontinuing its Lexar retail removable media storage business. The decision was made as part of the company's ongoing efforts to focus on its increasing opportunities in higher value markets and channels.
The Lexar portfolio includes memory cards, USB flash drives, readers, and storage drives for retail and OEM customers. Micron is exploring opportunities to sell all or part of the Lexar business.

The company will continue to provide support to existing customers through this transition period. Customers should contact their Lexar sales representative to discuss specific requirements.

…As difficult as this decision is, the company is making this adjustment in its business to ensure it continues to be well-positioned for the future.
I currently own a couple of UHS-II 64GB Lexar SD cards that I use with my Panasonic GH5 and so far they have performed flawlessly in both 4K/60p and also 180fps in Full HD. Lexar closing shop raises potential questions as mentioned in the official parent company statement – in that of after sales service in particular – what happens if your card fails and you need to make a claim within the warranty period? This is a good question, but I am not holding much hope of such being honoured.
I am hoping that Micron sells the business to another companies that is willing to continue the brand. Otherwise there is a possibility of monopoly and that's not good for any of us.
If you were planning on getting some Lexar XQD cards, or CFast 2.0 cards you may want to hurry up and get some while official dealers like B&H and Adorama still have them in stock, as I am sure they will be gone soon.
Claim your copy of DAVINCI RESOLVE - SIMPLIFIED COURSE with 50% off! Get Instant Access!